News
Woman Found Out She Had COVID-19 Mid-Flight, What She Did Next Will Make You Praise Her
The cases of COVID-19 are once again on a rise as the new variant Omicron is spreading at a fast pace in many countries of the world and the need of the hour is that people should follow the safety protocols in a proper manner. However, there are many people who are not following the safety protocols while few are roaming outside even after getting COVID-19 positive, thus risking the lives of others.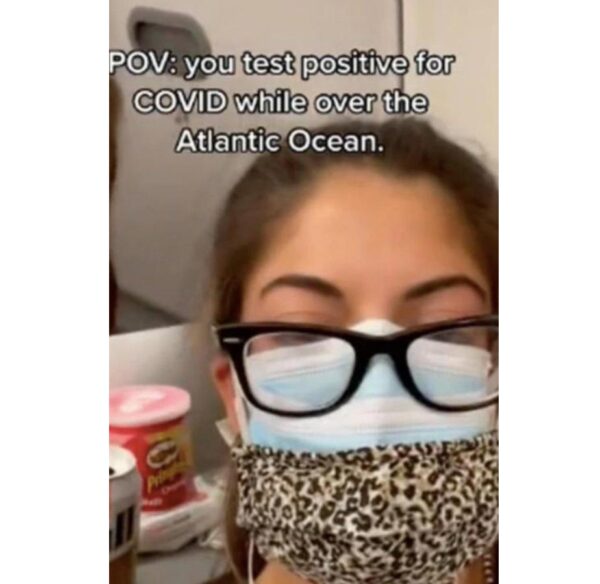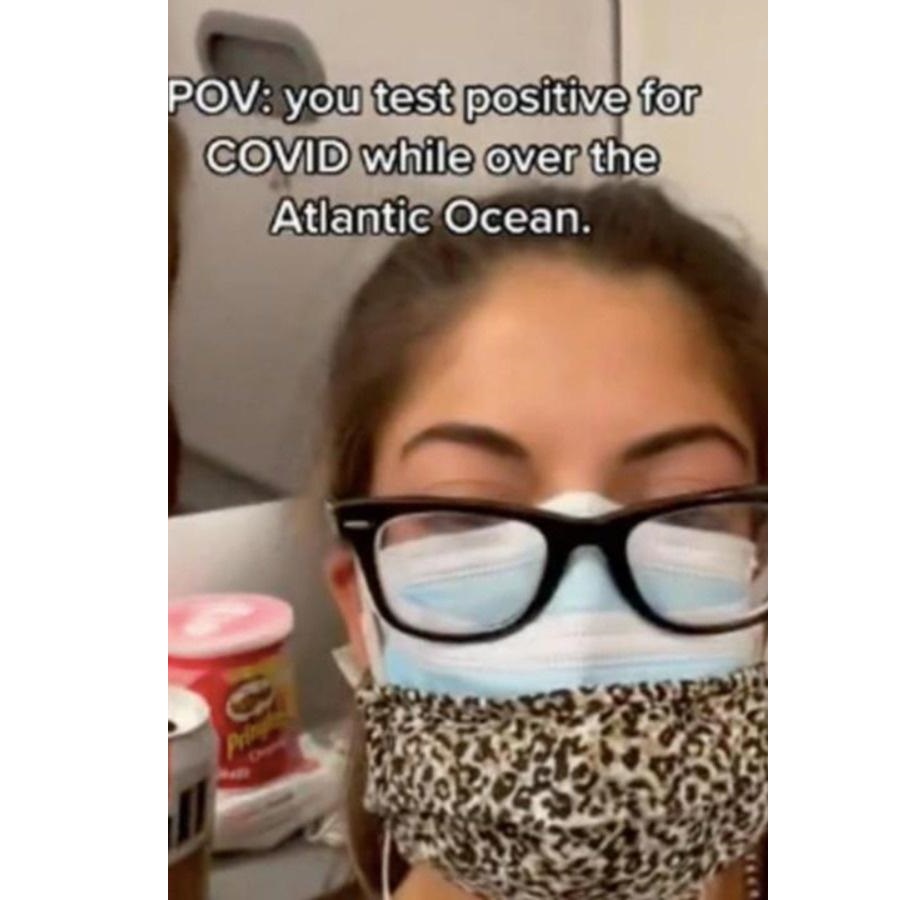 Such people should learn a lesson from Marisa Fotieo, a school teacher from the USA who was on a flight to Iceland for vacations when she came to know that she is COVID-19 positive. So instead of sitting on her seat, she chose to lock herself in the plane's bathroom for five hours so that the lives of others were not at risk.
Marisa Fotieo was travelling from Chicago to Reykjavik, Iceland, before Christmas when she started feeling uneasy and sick so she tested herself using rapid test. In an interview, she stated that she took the rapid test and took it to bathroom with her, in just two seconds she saw two lines which indicated that she was tested positive. On the video sharing platform TikTok, she wrote in a funny manner, "Shout out to @Icelandair for my VIP quarantine quarters."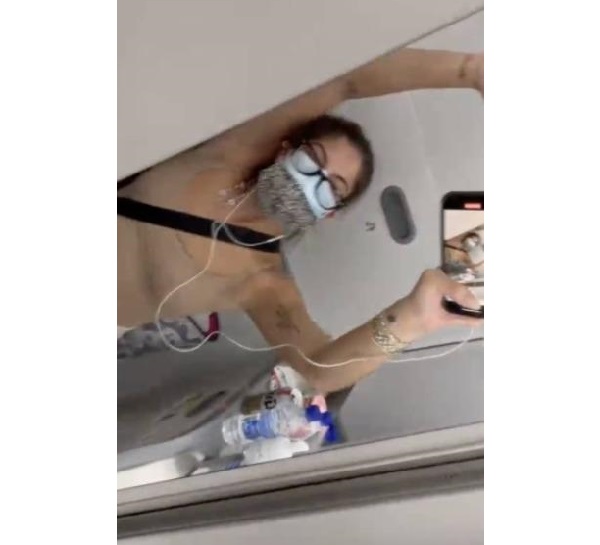 She informed her followers by writing in the comments section that she tested negative PCR two times so she took the flight for Christmas but brought at home-tests for travel. She added that she felt sore throat so she tested and came out positive.
One person told her that she might have been tested false positive and in response, she said that she also thought about this possibility but on her layover, she was tested and her PCR came positive. She added that she didn't reach her destination and presently she is quarantined in Iceland.
While talking to a news channel, Marisa Fotieo praised Icelandair attendant Ragnhildur "Rocky" Eiríksdóttir for taking good care of her for five hours and providing with foods and drinks to her. Not just this, the flight attendant also brought a Christmas tree along with flowers for Marisa as she was quarantined.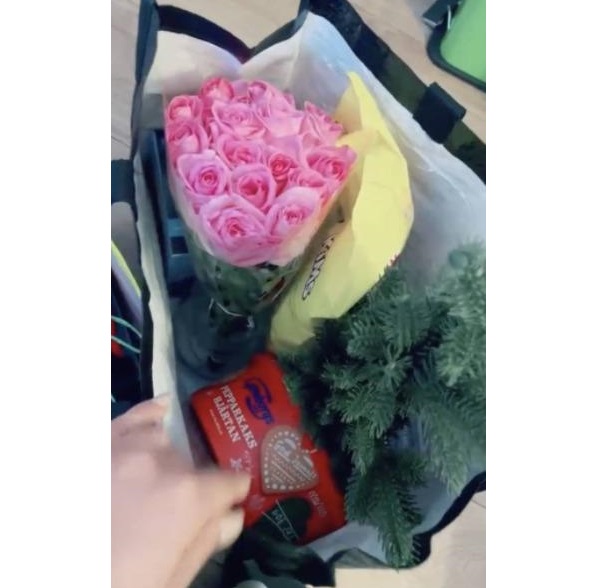 We pray for her speedy recovery and hope that others will also show such seriousness when it comes to a grave issue like COVID-19!