Lifestyle
Woman Posts Pics On How Her IFS Training Empowers Women With Trekking, Paragliding & Lots More
The Indian society has been a male-dominated society in which the women have been considered as the weaker gender for a very long time. The women were not allowed to go out of the house for studying or working and they were considered fit only for the kitchen and household chores. However, things changed slowly and people started educating their daughters. Consequently, a new picture has come into view in which women are seen working in corporate offices, government jobs, etc.
But still there were some doubts in the minds of people which were related to women working in the defense and security forces. While there was no harm in women doing office jobs in these sectors, it was thought that women are not suitable for being inducted into combat and those positions which have risk of life.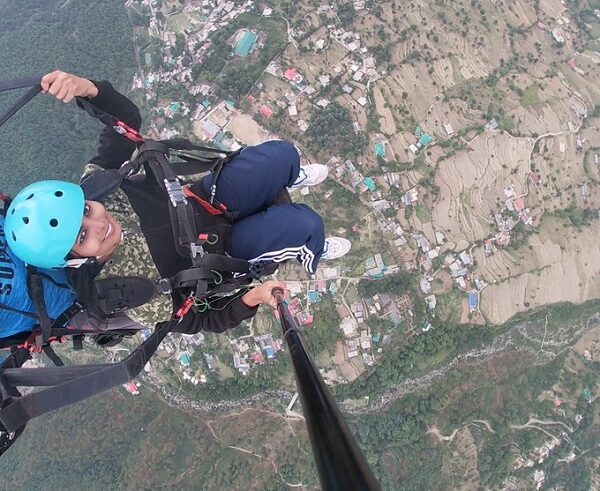 Indian Forest Services is also one of those sectors in which there is risk of life and people think that women should not opt for this sector in terms of career. However, one female IFS trainee has posted some photos from her training in order to encourage other women candidates for applying in IFS.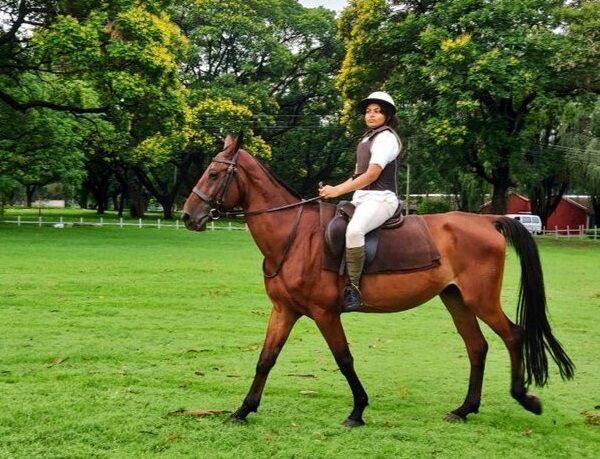 In a series of tweets, Swetha Boddu whose Twitter handle is @swethaboddu reveals that she has been trained in horse riding which is instrumental in improving coordination, posture and confidence. She has also shared pics from her training sessions in shooting, scuba-diving, trekking, swimming, river rafting and paragliding.
Here are the tweets made by Swetha Boddu:
THREAD

As I complete my probation this week, here's a recap on how comprehensive #IFS training is, especially for those who ask me if #women can opt for IFS –#HorseRiding @ Indian Military Academy

To improve coordination, confidence & physical posture of an officer
(1/8) pic.twitter.com/wL6z79lWMS

— Swetha Boddu, IFS (@swethaboddu) October 19, 2020
INSAS Rifle shooting (~4.5kg) @ IMA, Dehradun

Module on working of rifles, LMG, AK47, GLOCK, IED, grenade etc necessary for dealing with LWE in forest areas

Improves concentration & stamina for an officer

(Blurring intentional) 2/8 pic.twitter.com/ZrS04WbsGK

— Swetha Boddu, IFS (@swethaboddu) October 19, 2020
'Adventure fills soul'

River #Rafting on the Ganges, organised by @ITBP_official

Devilish rapids – people falling out of boats & rescued later, cliff jumping and lots of adrenaline! Sad we don't have photos in action. (3/8) pic.twitter.com/ba4y7d5nMt

— Swetha Boddu, IFS (@swethaboddu) October 19, 2020
#Swimming module, for 8 days. Freestyle & breast stroke

Coz, it's a survival skill (4/8) pic.twitter.com/J2VaE2DOuJ

— Swetha Boddu, IFS (@swethaboddu) October 19, 2020
'You'll want to protect something you appreciate'

Appreciating Nature in #water#ScubaDiving @ Havelock, Andaman to understand #CoralReefs & Marine diversity in pristine Islands. Its effect can only be experienced! (5/8) pic.twitter.com/LVpeKqI5kE

— Swetha Boddu, IFS (@swethaboddu) October 19, 2020
Appreciating nature in #Air#Paragliding in Bir Billing, Himachal

Helps you let go of your fears as field officers need #Courage

(6/8) pic.twitter.com/zEZAP6IwMy

— Swetha Boddu, IFS (@swethaboddu) October 19, 2020
Appreciating Nature on #land

2 day Trek to #ValleyOfFlowers 11k ft & Hemkund Sahib 15,200ft above MSL. Steep slope rain & cold were true test to our #endurance

You either go on your feet or someone's shoulders, no way else. Hence one of the most #pristine places on Earth!
(7/8) pic.twitter.com/IoG1rU32T9

— Swetha Boddu, IFS (@swethaboddu) October 19, 2020
CONCLUSION:

There are countless other treks, field visits, PT exercises, inter service competitions to mould all-round #personality of the Officer Trainee (OT)

For #women aspirants, life needs purpose & empowerment needs confidence. IFS gives you both!
[8/8]

— Swetha Boddu, IFS (@swethaboddu) October 19, 2020
Twitterati loved the thread and while many praised her for motivating others, some also got to recall their own training sessions and they showered their best wishes on Swetha Boddu. Check out some of the selected tweets:
#1
IMA training is the best part of academy. Quite nostalgic. Nicely narrated. Good one. @CentralIfs @IGNFA_GoI https://t.co/WYhWwBKlIz

— Meenakshi IFS (@meenakshiifs) October 19, 2020
#2
You're Amazing & Brave Ma'm.
Nd thnx for letting know the things what an IFS officers goes through their training..
You're proven that women can opt for #IFS

— ℙ𝕣𝕦𝕥𝕙𝕧𝕚 𝕂𝕒𝕥𝕜𝕦𝕣𝕚 (@PRUTHVIKATKURI) October 19, 2020
#3
Wonderful thread. Must read for all the aspirants who wish to join the Indian Forest Service. Good compilation @swethaboddu . Makes me rather nostalgic! https://t.co/dZmaaS038H

— Akash Deep Badhawan, IFS (@aakashbadhawan) October 19, 2020
#4
Wow… Absolutely beautiful, and great thread ma'am… Have a wonderful life and more success in future 😍🤗

— Sravani (@sravani950570) October 19, 2020
#5
Indeed they can, they should. Lovely thread

— Dr Abdul Qayum, IFS (@drqayumiitk) October 20, 2020
#6
Wow..interesting informative thread.

Keep doing..all the best for next assignment..stay safe happy healthy and keep spreading positivity and knowledge

— N K M (@nkmec) October 19, 2020
#7
Young women looking to join public service, need to look no further to be enticed!
At least the training part of it.. things are simpler and more enjoyable! https://t.co/nfeQqjKaZ5

— Rakesh Reddy Boya (@rakesh_boya) October 19, 2020
#8
Field job supplemented with passion will definitely take you to heights🙏

— Madhuri Singh (@madhuri1912) October 20, 2020
#9
Great. Training during Probation period is a session of learning, physical and mental fitness, decision making, survive in inhospitable terrain. Now u r well trained officer and fit for duty independently. Wish u do best for the nation. Best of luck. https://t.co/XecBWUXoL1

— Sub Santosh Kr Yadav (R) (@Santosh27870364) October 20, 2020
#10
Excellent ways to show how you get trained and motivating people That they can also do it. 👏🏼👏🏼

— Prashanth Vemuganti (@prashanthpsi) October 19, 2020
#11
This is so inspiring and amazing. Congratulations 🐾

— Manish Pandey (मनीष पाण्डेय) (@join2manish) October 19, 2020
That's highly motivating. RVCJ wishes Swetha Boddu a great future ahead!
Share Your Views In Comments Below