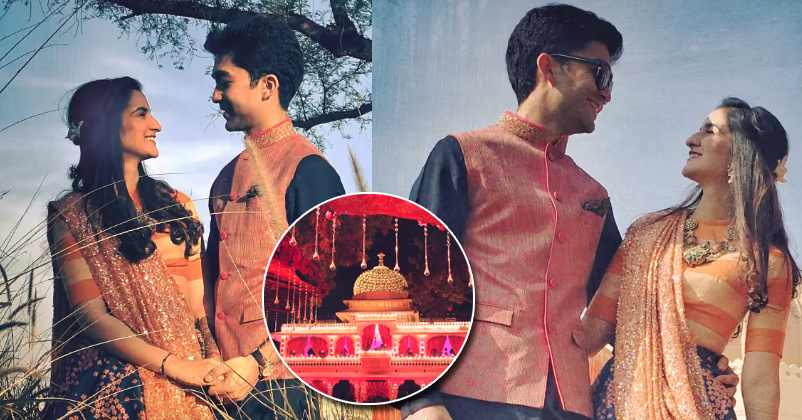 Ever since the DSLR cameras entered the Indian market, every other jobless Indian became or at least thought of becoming a photographer. However, it is never your gear that makes you a professional, your skills do. This statement was exemplified by Sephi Bergerson, a photographer hailing from Israel, who shot a grand Indian wedding completely on an iPhone 6s.
Sephi Bergerson, who moved to India from Israel 14 years ago and is now settled in Goa, always wished to shoot an Indian wedding on an iPhone. However, as we Indians judge a photographer on the basis of the price of his camera, Sephi found it difficult to find a couple who would agree to let him shot their wedding on an iPhone. At last, he came across a couple, Ayushi and Abhishek, who trusted Sephi's skills and allowed him to fulfil his long-awaited dream.
This is what Sephi had to say about why he wished of shooting an Indian wedding with an iPhone and how he got a chance to fulfil his wish.
"I keep telling my clients that it is not about who was at the wedding but how you felt at that moment. When you look at them later on you should be able to relive the feeling. What I like about the iPhone is it helps me get much closer to the subject and have eye contact. With DSLR, the camera comes between me and the subject."
The debate about the comparison of DSLRs with smart phone cameras are on a high and Sephi Bergerson might have just handed smartphones the edge over DSLRs. His exceptional photography skills coupled with some elegant editing has certainly created an all new niche in photography.
Have a look at some of these images clicked from an iPhone 6s which are good enough to give the DSLR photographers a run for their money.
The bride always looks beautiful irrespective of what is used to capture her beauty
How about a romantic pose?
The royal wedding location!
A retro family photo!
Finally, the couple made for each other!
If that wasn't enough, this video will surely make you salute Sephi Bergerson for his exceptional talent!
For More Videos, Subscribe Us Now
It wasn't all that easy to shoot a complete Indian wedding simply with an iPhone. He struggled to shoot under low light with the ISO limit on his iPhone. He also struggled to shoot the motion shots on the dance floor but managed it perfectly.
What makes him a fan of iPhone is the number of editing options readily available for him. He states, "The iPhone won't replace the DLSR but it offers a completely new medium of photography. The kind of images that come out are somewhere between documentary or photo journalism and what I would call fine art, closer to paintings. There are so many filters and editing options. It gives instant gratification, much like the Polaroids of the 70's."
Just like we said earlier, Sephi too believes it's all about the skills and not the gears. He states, "There are no special tricks for photography. If I give you a Jimi Hendrix guitar, you won't be able to play like him. It is not about the gear." Shooting a wedding through his iPhone wasn't his only desire. Sephi Bergerson will soon be coming up with a wildlife photography book, iKenya, which he'll completely be shooting on an iPhone.
Wasn't that an amazing bit of photography? Do let us know your views about this iPhone special photographer in our comments section below.
RVCJ Video Of The Day
Share Your Views In Comments Below