News
World Happiness Report 2018 Out. Even Pakistan Is Happier Than India. Check Out Happiest Country
Indians are not a happy lot and we are not talking vague! The results of World Happiness Report 2018 that was made by UN Sustainable Development Solutions Network (SDSN) prove that Indians are not happy.
In a survey of 156 countries, India stands at 133rd position and even Pakistan (rank 75) and Nepal (101) are ahead of India in the list of the world's happiest countries.
The parameters which were used in this research were GDP, per capita income, social security, level of corruption, healthy life expectancy and social freedom. As per this survey, Finland is the happiest country in the world.
The top 10 happiest countries of the world are – Finland, Norway, Denmark, Iceland, Switzerland, Netherlands Canada, New Zealand, Sweden and Australia.
Top 10 Happiest Countries: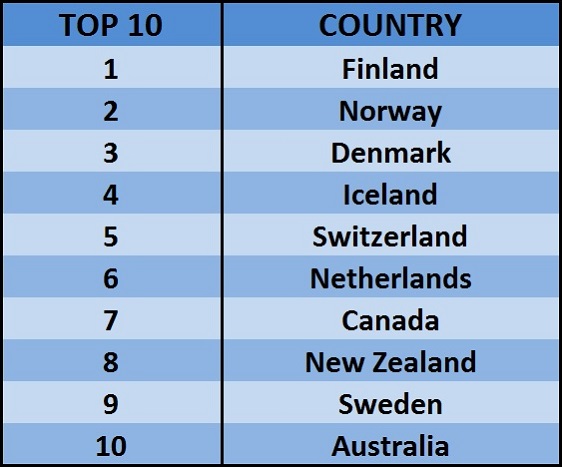 10 Unhappiest Countries:
The 10 unhappiest countries of the world are – Malawi, Haiti, Liberia, Syria,  Rwanda, Yemen, Tanzania,  South Sudan, Central African Republic and Burundi.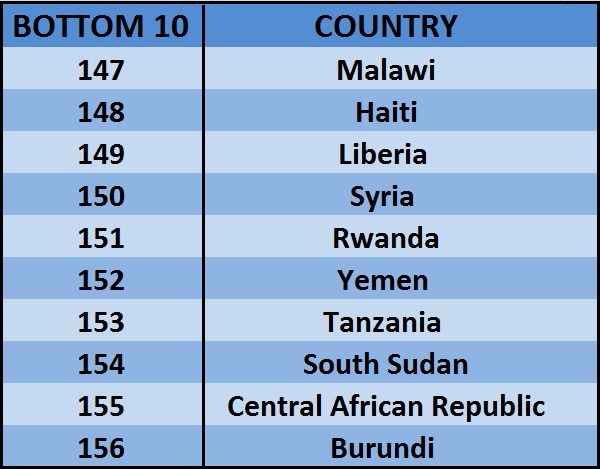 The report which calculates subjective well-being of a country's citizens has been released on Wednesday and India has gone down by 11 ranks in comparison to last year as it was at 122nd position last year. If we talk about the SAARC nations, only war-affected Afghanistan is lagging behind India at 145.
Pakistan secured 75th position, Bhutan is at 97th spot, Nepal at 101, Bangladesh at 115 while Sri Lanka stood at 116. One more neighbour of India, China got 86th rank in the World Happiness Report.
Pakistan may be far behind India in terms of infrastructure and development and might be very much affected by terrorism but still Pakistanis are happier than Indians which is quite surprising.
As per the citizens of Finland, the reasons for their happiness are closeness to nature, security, good schools, childcare, free healthcare and some other ones.
Surprisingly, even though Americans are getting richer, the graph of their happiness is going downwards.
Finland was at the fifth position last year while Norway was first.
We feel that Indians are not happy with basic facilities, their living standards, jobs scenario, medical facilities, etc. What do you say?
Share Your Views In Comments Below