Food
World's Most Expensive Gold Plated Biryani Costing Rs 20K Leaves Biryani Lovers Debating
Biryani is one of the most loved dishes of India, though a debate constantly goes on in regard to which city's biryani is the best. While some believe that there is no competition to Hyderabadi biryani, few others are of the opinion that the city to have best biryani is Lucknow but neither of these cities offer biryani at a high price of Rs. 20,000.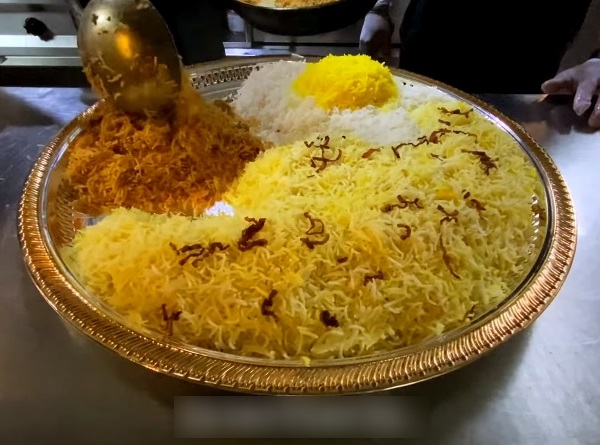 Yes, you read it right! We are talking about the world's most expensive biryani, i.e., Royal Gold Biryani that you can enjoy at the luxury hotel Bombay Borough which is in Dubai, United Arab Emirates. The price of this lip-smacking dish is Dh 1,000 which comes to Rs. 20K approximately in the Indian currency. The recipe of this dish is quite different from regular biryani as three different types of rice are used for making this biryani. The base is formed by biryani rice, keema rice and white rice and on the top of the dish, saffron rice is being put. You will be surprised to know that only the rice in this dish weighs around 3 Kg.
After putting the rice, it is the turn of potatoes and boiled eggs and after that, three types of kebabs – malai chicken, Rajputana murg sula and chicken meatballs are placed on the top of the dish. After that, some delicious pieces of lamb chops and lamb seekh kebabs are also added in the dish while cashew nuts, pomegranates, fried onions and mint leaves are used for garnishing the dish.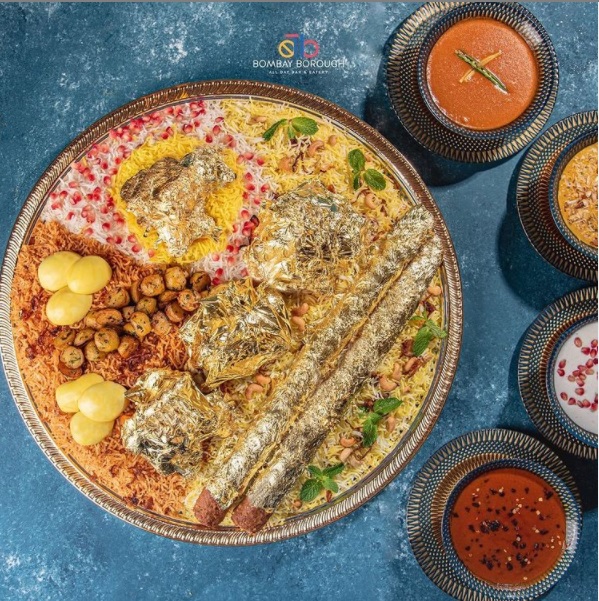 However, the most important addition takes place now which makes it royal gold and costly. The edible gold sheets are added to pieces of meat which not only make the dish look beautiful and royal but also make it very expensive. In an Instagram post, the luxury hotel has posted the details about the dish and also reveals that it takes around 45 minutes to make this dish after the order is placed.
Here is the post:
Check out a video in this connection:
For More Videos, Subscribe Us Now
The social media users soon started expressing their opinion on the dish, while some love the beauty of the dish, several others slam the makers for calling this dish biryani as for them biryani can't be made without dum. Here are some selected reactions:
#1

#2

#3

#4

#5

#6

#7

#8

#9

#10

What is your take on this world's costliest biryani? Do let us know.
Share Your Views In Comments Below