Humour
"Ye Bik Gaya Hai Instagram," Twitter Reacts With Memes After Insta Launches TikTok Like Reels
The atmosphere in India is very much against China after 20 Indian soldiers got martyred in the clash which took place between the Indian Army and THE Chinese Army in Galwan Valley, Ladakh. It is being said that the casualties were quite high on the Chinese side but China decided to remain mum on this matter instead of revealing the details.
Now not just the Indian government but the Indian citizens also want to teach China a lesson and for this purpose, the Chinese companies have been ousted from many government projects and Indian citizens are also boycotting Chinese products. Some days ago, the Indian government banned 59 Chinese apps citing security reasons and one of these apps was TikTok.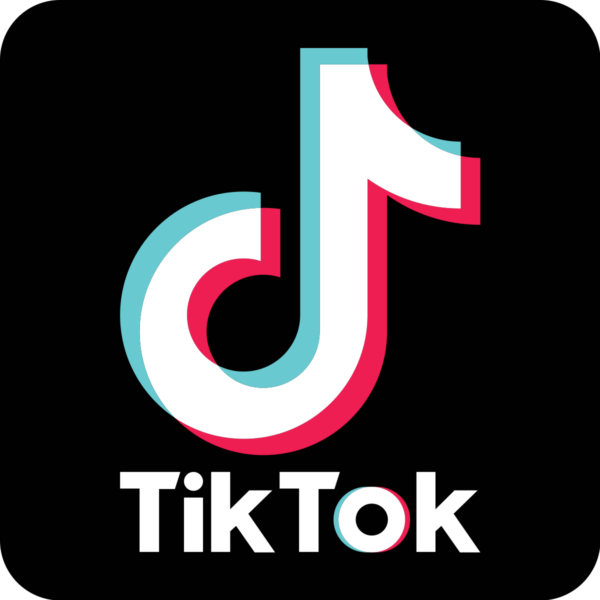 TikTok was one of the most popular video platforms where people used to post short videos. Many celebrities such as Yuzvendra Chahal, Shilpa Shetty, Zareen Khan, Shahid Kapoor, etc. were also on the video platform.
While the ban was supported by a majority of the Indian public, those TikTokers who were earning their bread and butter from the app were left upset. Well, the good thing is that there are some Indian apps too such as Roposo and Mitron which can easily replace TikTok; nevertheless the TikTokers went crazy when Instagram launched a new feature known as Reels.
Reels gives a platform to its users for creating and posting 15-second videos just like TikTok. While the TikTokers loved it as Instagram is a very popular brand, the original Instagram users were not happy with this new feature.
The micro-blogging site Twitter got flooded with memes and jokes on this topic soon and you just can't miss these rib-tickling memes:
#1
Instagram lunches #instagramreels
*meanwhile tik tokers : pic.twitter.com/SzEoyDFFDb

— Pahadi ♠️ (@riticastic) July 9, 2020
#2
*Instagram launched #instagramreels feature*

le public : pic.twitter.com/lyVUbb3ppo

— not so funny (@used_less_brain) July 9, 2020
#3
*TikTok Lovers Crying On The Ban of TikTok*
Le Mark Zuckerberg :#instagramreels pic.twitter.com/ScSuNICtAP

— Don't Get Offended 🇮🇳 (@RishavDJindal) July 9, 2020
#4
Instagram before and after reels feature pic.twitter.com/eTzukQNDIY

— अभिshek 🇮🇳 (@Fun_with_Abhi) July 9, 2020
#5
Instagram launched #Reels in India after the ban of tiktok
Le memers and public : pic.twitter.com/Cj4SLRD98n

— Rohanrawat (@Rohanrawat2306) July 8, 2020
#6
Indian apps to #instagramreels :- pic.twitter.com/RYH6R1PzvL

— D y n a m i t e 🙇 (@hadd_hai_bc) July 9, 2020
#7
Instagram launched #Reels in india just after tiktok ban.
Zuckerberg be like:-#instagramreels pic.twitter.com/mTFW8noipI

— सक्षम पटेल 🇮🇳 (@Sakshampatel023) July 11, 2020
#8
Insta Introduced #instagramreels

Memers : pic.twitter.com/vJstVZKAV4

— Hyderabad MERI Mahbooba (@MahboobaMeri) July 10, 2020
#9
No one…

Literally no one…

Le Adam Mosseri after copying all features from tiktok to #instagramreels #instagram
😂😂😂😂😂😂😂😂 pic.twitter.com/NCxMV58r6H

— Saurabh Chaudhary (@iamSaurabhCh) July 11, 2020
#10
#instagramreels is trending

Mark Zuckerberg after launching Instagram Reels pic.twitter.com/Rjwxdutczg

— izzat_se_maarenge-Apki (@nawabi_memer) July 9, 2020
#11
#Instagram created new feature #instagramreels

Mark Zuckerberg to all the #memers – pic.twitter.com/F3sBIjcbET

— Bhagwan RC 🇮🇳 (@ImBhagwanRC) July 8, 2020
#12
#Instagram be like after launching
#instagramreels Feature after#TIKTOK BAN😂 pic.twitter.com/7C7qURr2aJ

— WeirdNinja (@WeirdNinja3) July 10, 2020
#13
#instagramreels
Tiktokers right now to Mark Zuckerberg: pic.twitter.com/4YyEKAFeIV

— @halt_for_a_laugh (@ForHalt) July 8, 2020
#14
instagram has launched feature of 15 sec viedo. (reels)
meanwhile tiktokers to insta:- pic.twitter.com/Zf4df2rqhn

— अंकित (@shaktbhakt) July 8, 2020
#15
*Instagram releases a feature called Reels where you can create & upload short videos like tiktok * #instagramreels

Meanwhile tiktokers to Instagram: pic.twitter.com/8maMXcVN05

— श्रेष्ठ खण्डेलवाल 🌟 (@oyenikku) July 8, 2020
What is your take on this matter? Let us know.
Share Your Views In Comments Below