Sports
"Ye To Dhoti Khol Raha Hai," People React As Usman Khawaja Reveals Racism In Cricket Australia
Racism is one of the biggest concerns in the modern day world, though it has reduced considerably in comparison to the older times, still we get to hear many cases in which people have experienced racism.
The Australian cricketer Usman Khawaja has made some startling revelations regarding racism in the Cricket Australia in an interview which he gave to a news daily.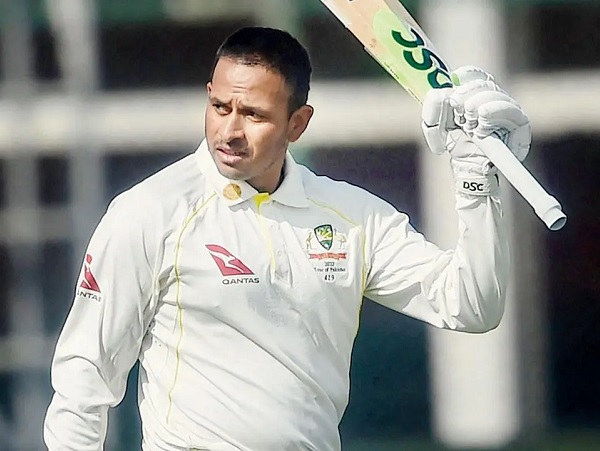 Usman Khawaja is the first person of South Asian origin to play cricket for Australia, he was born in Pakistan's Islamabad and his family shifted to Australia when he was 4 years of age. Usman debuted at the international level in the year 2011 and since then, he has played 56 test matches, 40 ODIs and 9 T20Is in which he has scored 4162 runs, 1554 runs and 241 runs, respectively.
He is going through a very good phase of his career as in 2022, he was at the third spot in the list of the highest run getters of 2022 after Babar Azam and Joe Root. Usman also started the year 2023 in a great manner as he scored 195 runs not out against South Africa in the third test match of the 3-match series which was played at Sydney Cricket Ground.
Speaking in the interview, Usman Khawaja states that nothing has changed in regard to racism and it is the same as it was when he started his cricket career. He further says that this is where he is making efforts to work with the Cricket Australia and tell them that though they are investing a huge amount of money in this, there is certainly something which is not correct because they have been working hard for the last 10 years and literally no change has taken place.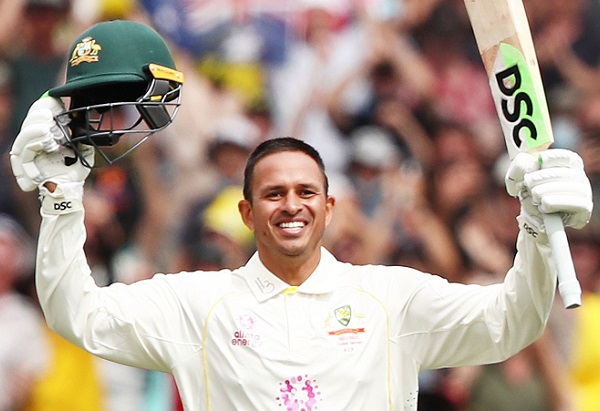 Usman Khawaja went on to say that he faced challenges while growing up as well because there is a sort of resentment in kids from ethnic backgrounds which results in giving names and racial bullying. He recalled that he was mostly called "curry muncher" in his growing days.
When he was asked to talk about racism in the Cricket Australia, he said that in the beginning days of his career, he wasn't picked in the team because of his color. He adds that there is a subconscious bias because mostly the coaches and selectors are white so even if there are two players of the same level – one brown and one white, the white coach will pick up the white player because his son also looks like that cricketer and for him, it is something familiar.
Last year in December, Usman Khawaja took to the micro-blogging site Twitter and revealed that in 2022, he was stopped three times in hotel despite being in the Australian kit and he was asked whether he was with the Australian team.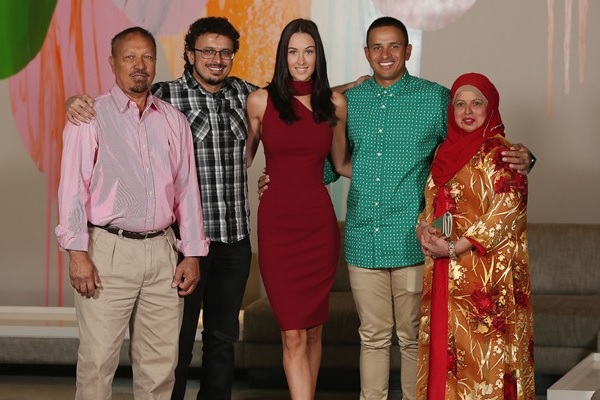 Here is what he tweeted, "You get use to it. I got stopped 3 times last year at our hotel, while in Australian Kit and asked if I was with the Australian Cricket team… #youdontlookaustralian😂 #orsotheysay".
You get use to it. I got stopped 3 times last year at our hotel, while in Australian Kit and asked if I was with the Australian Cricket team… 🤦🏾‍♂️#youdontlookaustralian😂 #orsotheysay https://t.co/XSpsX0KXdL

— Usman Khawaja (@Uz_Khawaja) December 25, 2022
Twitterati reacted soon after the interview of Usman Khawaja and here are some selected reactions:
Usman Khawaja said, "I used to be called a curry muncher all the time while growing up in Australia". (To SMH).

— Mufaddal Vohra (@mufaddal_vohra) January 13, 2023
Racism at its peak 🙏

— Sourav (@ShowraavDusra) January 13, 2023
Usman khwaja still gets picked why is he whining

— Archer (@poserarcher) January 13, 2023
Danish kaneria to khwaja- pic.twitter.com/4NPTWd9q0v

— Gyanu (@ImAmardeep007) January 13, 2023
— cric freak (@cricfreak1718) January 13, 2023
That's not being biased that's being racist

— Prantik (@Pran__07) January 13, 2023
Its not just about him though is it. He is making use of the opportunity when his opinion matters to dish out some unsavoury truths or should he just be selfish and just care about himself.

— Adarsh (@blahmead) January 13, 2023
Racism is certainly something which no one should experience. Have you ever faced any such situation? How did you deal with it?
Share Your Views In Comments Below