Sports
Yograj Singh Says Yuvraj Deserves To Be The Captain, Accuses MS Dhoni Of Rayudu's Retirement
Anger towards MS Dhoni is embedded deep inside Yograj Singh's heart, which very frequently comes out in public. Yuvraj Singh's father and former cricketer, Yograj recently blamed Dhoni for Ambati Rayudu's retirement. He also said that Yuvraj was the one who deserved to be captain of the team and not Dhoni.
Overlooking all the achievements of Dhoni accused him of sidelining several cricketers for his selfishness. Comparing Yuvraj to Dhoni, he said, "Yuvraj had the right to become the captain but you gave it to someone else who came to the team much later."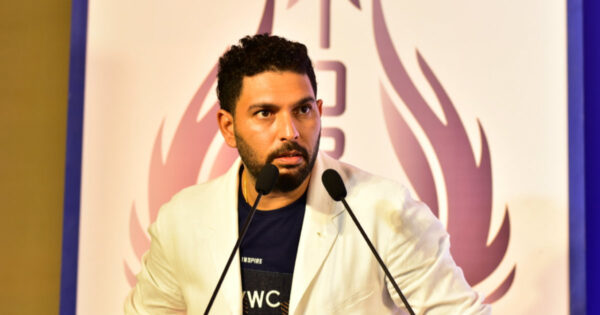 The 61-year-old also took a jibe at the selectors along with Dhoni for not selecting Rayudu to play in this world cup, which led him to take early retirement.
Ambati Rayudu announced his retirement from all kinds of cricket format recently. Rayudu was not happy with the BCCI for choosing new budding players over him to play in the ongoing ICC world cup. Even after two exits due to injuries, BCCI didn't even consider him for the team and chose Mayank Agarwal over him. Mayank has never played a single ODI in his career yet.
Yograj was saddened by Rayudu's retirement and urged him to come out of it and keep playing. He said, "Rayudu should've continued playing, more and more. He should've played Ranji Trophy, Irani Trophy, Duleep Trophy, scoring 100s, 200s, 300s with no outs. He still has a lot of cricket left in him."
Share Your Views In Comments Below