Well, there is no denying the fact that the new Rajinikanth starrer 2.0 is set on breaking all kinds of box office records. Across all languages, the film has crossed the 60 crore mark and we're hoping that by the end of the day, it will reel in 100 crores.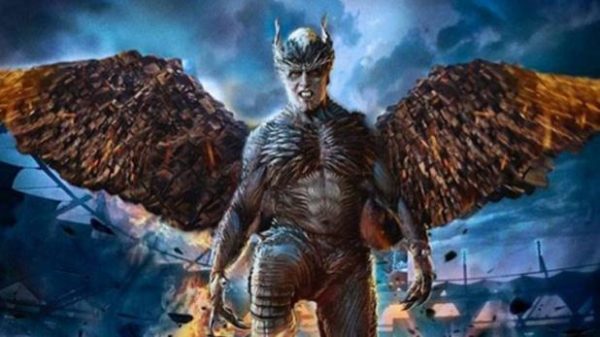 While the film has received overall positive reviews, there have been some mixed reactions. Now come on, if you go looking for science and logic in Rajni films, you're going to spend the rest of your life looking.
But this hasn't stopped the Twitterati from making hilarious memes on the film, which are going to be relatable only if you've watched it. They are downright hilarious; we bring to you a list of 10 best memes on 2.0:
1. Why didn't this strike us before?
Close enough? #2point0teaser #Chakrikanth pic.twitter.com/IufTFy2mWI

— Bade Chote (@badechote) September 13, 2018
2. Arnold Schwarzenegger should be proud!
#2Point0 #2Point0Review#2Point0FDFS

EXPECTATION REALITY pic.twitter.com/skbpJmP3uY

— Nathan (@Rationalizt) November 29, 2018
3. He had it coming!
sochta hu ki wo kya se kya ho gye
kitne masum the dekhte dekhte @akshaykumar #2Point0 pic.twitter.com/9Y8oySbeHt

— 𝕾𝖆𝖓𝖙𝖔𝖘𝖍 (@SantADHolic) September 13, 2018
4. Although he was not entirely wrong!
when Karan Johar committed 30cr opening for #2Point0 hindi. pic.twitter.com/AnjWAbqWp9

— 🚜 (@DynamicSRK) November 30, 2018
5. We wonder what Akshay has to say on this!
EXPECTATION vs REALITY pic.twitter.com/LTmNZVEqMn

— Devil V!SHAL (@VishalRC007) September 13, 2018
6. This one has us in splits!
@iamAmyJackson @shankarshanmugh @LycaProductions @cinemapayyan One of the best meme.. 😂😍#2Point0 #2Point0FromNov29 pic.twitter.com/GocroqgSHz

— S Square (@surendar_raj88) November 25, 2018
7. Trust us, we aren't giving spoilers!
2.0 story in single pic 😎😊#2Point0 #2Point0FromNov29 @rajinikanth @shankarshanmugh @arrahman @iamAmyJackson @LycaProductions #memes #memecreator pic.twitter.com/e2bp494yiU

— Rugan (@RUGAN_72) November 22, 2018
8. Shankar has done some great work, you gotta admit!
Perfect meme ❤❤🙏#2Point0 #2Point0FDFS #2point0FromToday #Rajinikanth @shankarshanmugh @ssrajamouli pic.twitter.com/JkrPyBuJBh

— Sridhar (@rajinified_) November 29, 2018
9. You can't avoid the controversies, can you?
https://twitter.com/jainul_rtb/status/1068018164909273088
10. This is something we wholeheartedly support!
Sir musically users ke dimaag me kya chalta hai? pic.twitter.com/T4EM4Budzo

— Rishabh Srivastava (@AskRishabh) September 13, 2018
These memes are hilarious. What do you think?