Sports
"You Were In Nappies When He Debuted," Indians Target Marnus For His Reply On Sachin's Tweet
Sachin Tendulkar is certainly one of the greatest cricketers of all times and if cricket is a religion in India, it won't be wrong to say that Sachin Tendulkar is a God. The Little Master is pretty active on social media and keeps on posting updates on various issues especially the ones related to cricket.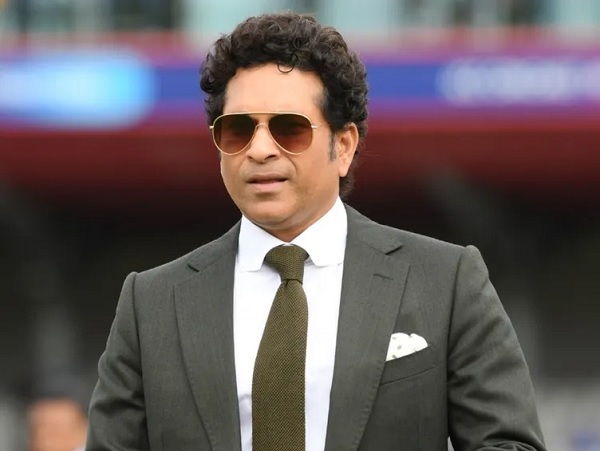 On July 29, Sachin took to Twitter to offer his best wishes to the Indian women's cricket team for their campaign in Commonwealth Games 2022. Cricket has got the chance to return to Commonwealth games after a long gap of 24 years as last time cricket was a part of it was in the year 1998.
Sachin Tendulkar took to the micro-blogging site and wrote, "Wonderful to see cricket back in the Commonwealth Games. Hope this takes our beautiful game to newer audiences. Best wishes to @BCCIWomen's team for their #CWG22 campaign."
The Australian cricketer Marnus Labuschagne also responded on the tweet and wrote, "Agreed Sachin. Aus v India is going to be an amazing opener too".
Agreed Sachin. Aus v India is going to be an amazing opener too 👏🏼

— Marnus Labuschagne (@marnus3cricket) July 29, 2022
28 years old Marnus Labuschagne's tweet didn't go well with many fans of Sachin Tendulkar as he addressed the legend as 'Sachin' only while fans were of the opinion that he should have shown some respect and called him as 'sir'.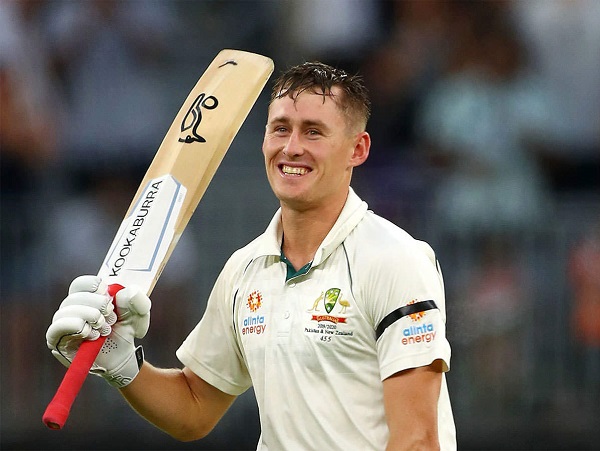 Here are some selected tweets:
#1
Mr. marnus, Sachin is almost double ur age. And his records tripple of yours. Have some respect while taking name.

— Kalpesh B S,VIDEO JOURNALIST (@kalpeshsawardek) July 29, 2022
#2
You were in your nappies labuschagne when he made his debut atleast give him some respect.

— Shivendra Singh (@shiv_speaks) July 29, 2022
#3
Call him sir😠 pic.twitter.com/zZLiRahEif

— Aegon Targaryen™🗡️ (@SivanesanThala) July 29, 2022
#4
Mr. No run you can say Sachin sir not just Sachin ok

— Abhishek Patyal (@AbhishekPatya17) July 29, 2022
#5
Marnus behave yourself sachin sir sir like your father and obviously sichin sir is known as god of cricket so you should call him sir

— Rajbahadur Singh CE41 (@Ce41Singh) July 29, 2022
#6
Give him some respect mate 😑
have you forgotten he is one of greatest cricket!! ❤️

— Hamza Ali (@hamza_ali83) July 29, 2022
#7
Sachin sir bolo..bad manners ke marks katenge labu beta

— Dr Sagar Garg (@DrGumsNProbes) July 29, 2022
#8
Sachin? No Indian players talk to him like this. Show some respects

— 🏏 (@TweetECricket) July 29, 2022
#9
He is not only your father in cricket!!
He is father of cricket!!!

— Cricket Analyst And Prediction (@Crickettrendss) July 29, 2022
#10
learn some manners too! show some respect,he is a legend of the game!

— tasin (@thetasin1) July 29, 2022
#11
Agreed Marnus. It is going to be an amazing victory for #TeamIndia too 👏😉 #CWG22 #CWG2022 #CommonwealthGames2022

— THE ROCKSTAR (@VivJonty) July 29, 2022
However, there were some online users who felt that some fans of Sachin Tendulkar are spreading hate unnecessarily as Marnus Labuschagne did nothing to show disrespect to the Indian legend.
As far as campaign of the Indian women's cricket team is concerned, it lost the tournament opener which was played at Edgbaston Stadium, Birmingham, England to the Australian team by 3 wickets. The Indian team decided to bat first after winning the toss and posted a good total of 154/8 in its 20 overs with the help of brilliant knocks of Shafali Verma (48 runs, 33 balls, 9 fours) and skipper Harmanpreet Kaur (52 runs, 34 balls, 8 fours & 1 six).
But the Australian cricket team achieved the target with one over remaining in its innings, the highest scorer for Australia was Ashleigh Gardner (52*, 35 balls, 9 fours) and Grace Harris also made a useful contribution of 37 runs (20 balls, 5 fours & 2 sixes).
Team India will play its second match tomorrow against Pakistan at the same venue.
We wish the Indian women's team luck for the game!
Share Your Views In Comments Below