Sports
You Will Respect Mohd. Shami More After Knowing Whom He Wants To Dedicate England Series Win
Mohammad Shami is an integral part of the Indian cricket team and he is going to lead the Indian pace battery along with Jasprit Bumrah in the finals of the World Test Championship and then in the 5-match test series against England.
The final of the WTC will be played between India and New Zealand at Southampton beginning from June 18 and talking about this contest, Shami says that the Kiwis will be in a better position as they will be playing two test matches against England before the WTC final which will help them in understanding the conditions better.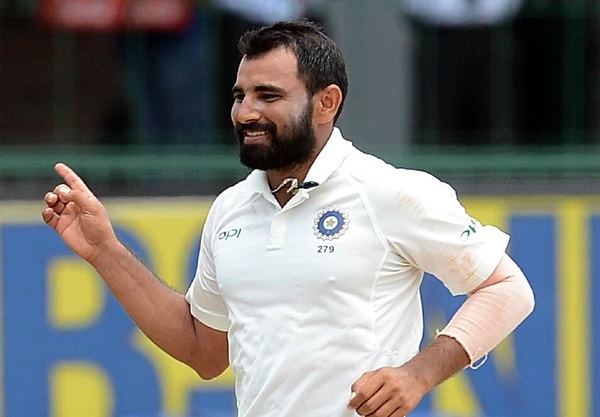 However, Mohammad Shami feels that when two teams make themselves eligible for the finals, they reach there after proving their abilities and skills. He further adds that both the teams are top-class and they won't give any chance to the opposition. According to Shami, no team will be having home advantage and it will be of a great importance to use the time and skills in a proper manner. Aside from this, he also hopes that the Indian playing XI will make less errors.
During an interaction with a news portal, Mohammad Shami says that when a player plays for the country, he tries to give his 100 percent as the country always comes first. He adds that the Indian cricket team has been playing as one unit over the years and hopefully they will be able to continue the winning streak.
Talking about the 5-match test series which will be played against England, the Indian pacer says that if the Indian team returns as winner, he will dedicate the victory to the doctors, medical staff, policemen and all the persons who are serving the nation and fighting against the coronavirus pandemic without fearing their own lives.
The Indian team is presently serving their 14-day quarantine period in Mumbai and on June 2, they will be leaving for England where they have to serve 10-day quarantine again. Though they won't be getting much time to adapt to the playing conditions of England, the confidence of the Indian squad is pretty high after winning the test series against Australia and England in the recent past.
We wish team India all the best and hope that they return victorious!
Share Your Views In Comments Below