News
Young Pakistanis Start A Social Media Campaign To Raise Their Voice After The Pulwama Incident
After the Pulwama incident, what was most shocking was the fact that the Pakistani government refused to take any responsibility for the attack.
The militant group Jaish-e-Mohammed is suspected to have been backed by the Pakistan army. Despite this revelation, Pakistan PM Imran Khan issued a public statement stating that India had no solid evidence against Pakistan.
Following the Pulwama tragedy, Indians have practically declared war on Pakistan and the hatred between the two nations seems to have reached its saturation point.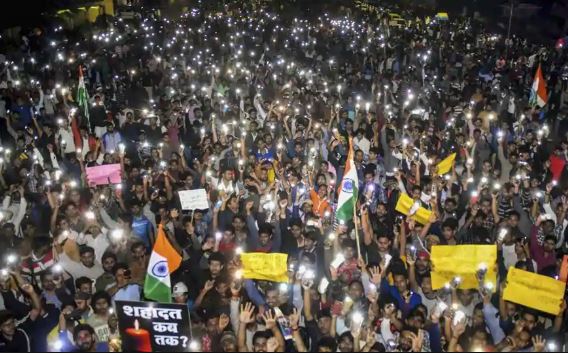 During such volatile times, a few young Pakistanis decided to do the noble thing and started a social media campaign to condemn the terrorists behind the Pulwama incident.
Sehyr Mirza, an Indo-Pak activist and a journalist posted a picture of herself holding a placard which said "I am a Pakistani and I condemn Pulwama terrorist attack. #AntiHateChallenge #NoToWar"
Her caption also subtly hinted that she will not blindly follow her government's strategies in the name of patriotism because humanity comes first.
She says that when soldiers are martyred, it does not matter if they belong to Pakistan or India. Human lives have been lost, and it is time for someone to own up and take responsibility.
The campaign was featured on a Facebook page, with several people holding similar placards. It has since then gone viral.
Kudos to these young women for standing up for what is right. The need of the hour is not to engage in dirty politics, but to engage in a meaningful dialogue which can help find a suitable solution to the immediate issue in hand.
Share Your Views In Comments Below