The whole world is celebrating Friendship Day today (August 1) and not just the common public but the celebrities are also using social media for wishing their loved ones on this occasion. The former Indian cricketer Yuvraj Singh has also posted a video in which he is seen sharing great moments with various persons including the former Indian cricketers such as Sachin Tendulkar, Harbhajan Singh, Zaheer Singh, Mohammad Kaif, Ashish Nehra and many others.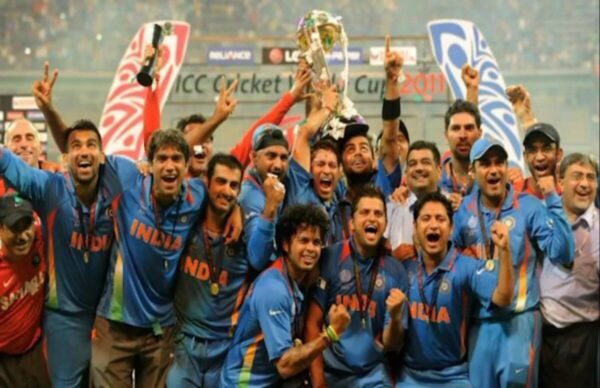 The famous song, "Yeh Dosti" from the 1975 released movie "Sholay" is being played in the background and the text on the video read, "There are friends, there is family and then there are friends that become family!" "Sholay" is one of the biggest blockbusters of Bollywood and this multi-starrer featured some big stars of the industry such as Amitabh Bachchan, Dharmendra, Sanjeev Kumar, Hema Malini, Jaya Bachchan, etc. while the song, "Yeh Dosti" was sung by Manna Dey and Kishore Kumar.
Here is the video which was posted by Yuvraj Singh with the caption, "To a lifetime of friendship #HappyFriendshipDay"
To a lifetime of friendship ❤️🤗 #HappyFriendshipDay pic.twitter.com/apGx5sL2iN

— Yuvraj Singh (@YUVSTRONG12) August 1, 2021
Click to watch this video directly on Twitter
Although the video was liked some people, many online users pointed out that the former Indian skipper MS Dhoni and the current Indian skipper Virat Kohli didn't feature in the video and this certainly offended many fans of Mahi and Virat as they felt that both the cricketers supported Yuvi even in his toughest times.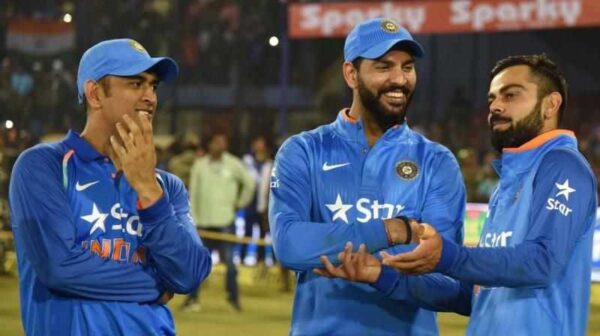 Here are some reactions from netiznes who slammed Yuvi for not including Dhoni and Kohli in the video:
#1
https://twitter.com/Rahul3827/status/1421722496064184320
#2
We needed this as well Yuvi..

I hope both of you are still friends like then 🙂 pic.twitter.com/xxGa4883E3

— Sid (@_Sid22) August 1, 2021
#3
no virat nd mahi 😏 they both carried u till 2017-18 even ur worst form

— ROVI_BEER (@highon_beer) August 1, 2021
#4
https://twitter.com/choudharymahi07/status/1421725074818666496
#5
Without ms and virat ur carrier would ended in 2013 Itself ,lost respect on gauti and yuvi nowadays,, such a hypocrites and jealous ppl

— Dr. selvaram (@selvaram007) August 1, 2021
#6
https://twitter.com/TarunRanjann/status/1421722734522892288
#7
https://twitter.com/RanjeetAnandraj/status/1421741407597850624
#8
Where's Dhoni's picture?? This is very bad bro

— The Dude Abides (@ilakathamafiliy) August 1, 2021
#9
Yograj Singh after seeing Dhoni is not there pic.twitter.com/DFWCIP2a4A

— Ranjeet (@bahuchod) August 1, 2021
#10
No Dhoni & No Virat 🤔
Bhai group photo bhi aise chuna hai jisme bhi ye 2 nahi dikhe.. kya baat paaji @imVkohli @msdhoni

— 🇮🇳Paigambar Nadaf🇮🇳 (@paigambarnadaf) August 1, 2021
#11
https://twitter.com/FarziCricketer/status/1421730262103195650
#12
Dhoni & Kohli fans be like apna idol 😂🤣 pic.twitter.com/UR9R7XH44l

— 𝑻𝒉𝒂𝒕 BREEZY 𝑩𝒍𝒐𝒌𝒆👨💫 (@i_Prathit) August 1, 2021
#13
Why he didn't mention MSD in even single frame, they aren't friends??, As per my cricket knowledge, they both are friends, but why yuvraj did like this 😥

— Harish Kum@r 🔥 (@HarishDongala) August 1, 2021
#14
https://twitter.com/LBerojya/status/1421722544994873344
#15
It's missing something paji💔 pic.twitter.com/ZlHcy8JDsf

— Rohit-418 I'm a 🫖 (@rohit29_) August 1, 2021
Yuvi was a part of the Indian team which won the 2007 T20 World Cup and the 2011 ODI World Cup as well and he used to share a good bond with Dhoni at that time. However, Yuvraj Singh's father Yograj Singh has always spoken against MS Dhoni and blamed him for his son not getting more chances to play for India.
What is your take in this regard? Do let us know.