Extras
10 Instances Which Prove The True Unity Of India Beyond Religion!
The ugly religion politics prevalent in our country has ensured our newspapers remain filled with cases of communal hatred everyday. Racism, casteism, and sexism have marred almost every part of the world. Despite all this, humanity more than often keeps triumphing over everything else. Humans who follow their respective religions the way they are meant to be followed have done enough to neutralise the hatred.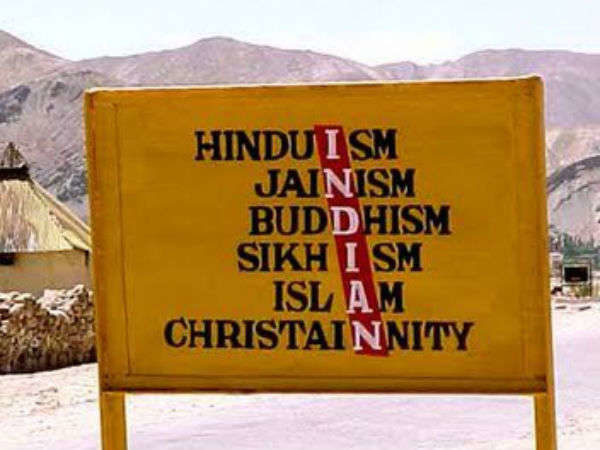 India, a country known for its unity in diversity, has been marred of late by the rising consequences of a secular society. But the thread that binds a population of almost 1.3 billion has kept itself alive in the hearts of people who prefer calling themselves as Indians before anything else. The beautiful bond shared by the countrymen upstages all the ugly cases of communal hatred that have hogged the headlines in recent times. Here are ten such instances where Indians proved that humanity is the only thing their religion ever taught them.
1. Muslim men saving Hindu saints!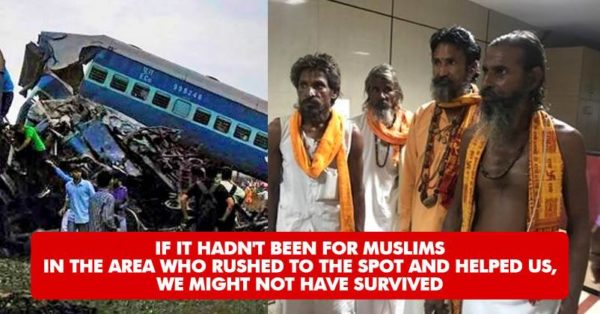 The derailment of Utkal Express was one of the most severe rail accidents in recent times. 23 people died and many were left injured. But the silver lining in this dark cloud turned out to be the exceptional spirit of humanity displayed by the locals. The area near Muzaffarnagar where the train derailed was a predominantly Muslim locality and the train had many Hindu saints on board. The Muslim locals came up and helped the victims despite their religion differences and yet again proved that humanity is all what their religions preach.
2. Local Sikhs risk their lives to save a mosque in Kashmir!
Local Sikh's risk their lives to save the holy books-othr items at a Mosque whn flood watr enterd tral village &flowd into homes! #Kashmir pic.twitter.com/gXUgv21Ze2

— Salman Nizami (@SalmanNizami_) July 21, 2017
Kashmir has been the epicentre of communal politics since ages but Kashmiris have always contradicted the myth about homeland. Earlier this year, when Kashmir was left flooded with water, Kashmiris stepped up and helped each other as much as they could. In such troubled times, the Sikh community came up and saved the holy books preserved in a mosque and also offered help to all the all the Muslim men and women stuck in.
3. Hindus protesting with Muslims against mob lynchings!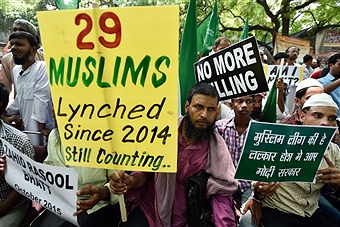 The beef ban across the nation triggered a massive uproar and along with it began the heinous streak of mob lynchings. After the death of Hafiz Junaid, a 16-year-old who was brutally lynched for allegedly carrying beef, the people of his village Khandwali, Bhallabhgarh, decided to stage a silent protest by tying black arm bands while offering their Eid Namaz. The move received unprecedented support as people of various religions too joined in and protested against the inhuman mob lynchings which are thwarting the integrity of our nation.
4. 85-year-old Hindu woman fasting for Ramadan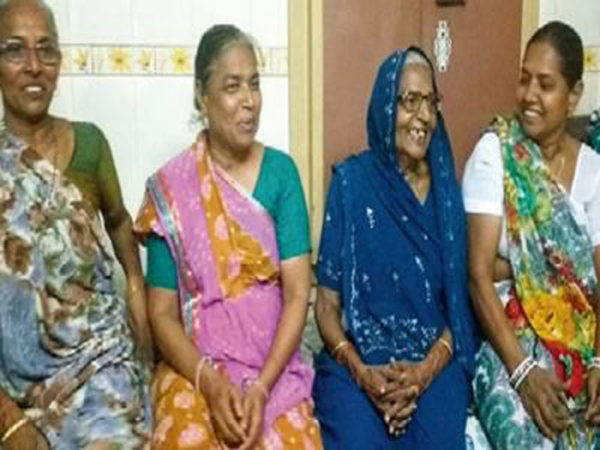 Festivals have always served as a platform that unites the nation. Pooriben Leuwa, an 85-year-old woman hailing Ahmedabad's Jamalpur area, has been fasting during Ramadan since the past 34 years. She describes how the Muslims of her locality shielded her family during riots back in 1969 and also describes the beautiful bond she shares with her Muslim neighbours.
5. Muslims cancel Muharram Procession and help a Hindu neighbour fight cancer!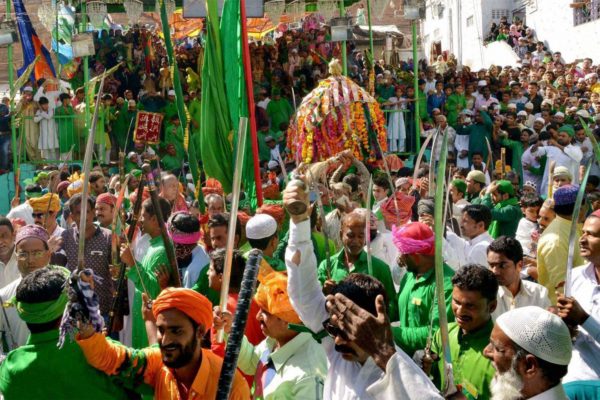 The incident is this time from the eastern half of India, West Bengal. Samaj Sangh Club of Kharagpur has been organising Muharram processions in the city since many years. This year too they had started off with their collection of funds but their motto changed midway. They decided to help one of their Hindu neighbours, Abir Bhunia, who was diagnosed with Hodgkin's Lymphona, a cancer of the immune system. They donated all the funds towards his treatment and also pledged to collect more and more money for Bhunia.
6. A Muslim driver saving lives of pilgrims going for Amarnath Yatra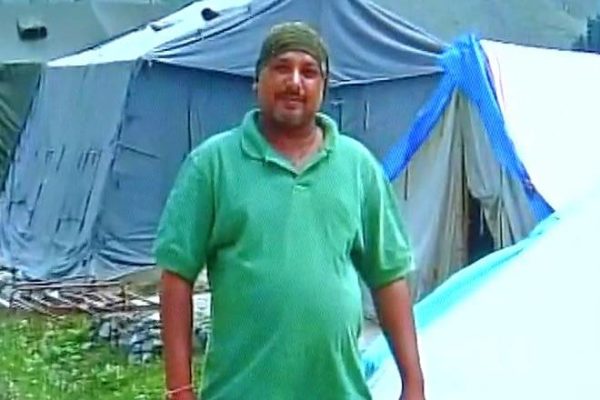 When terror-struck an ill-fated bus carrying 56 passengers, an unlikely hero came up as a saviour. Sheikh Saleem, the driver of the same bus which came under a terror attack in Anantnag, earned massive accolades for his gutsy show of resilience against the attackers. He risked his life and continued driving even after the bus came under attack and stopped only after the safety of his passengers was ensured.
7. Muslims cleaning temples in Gujarat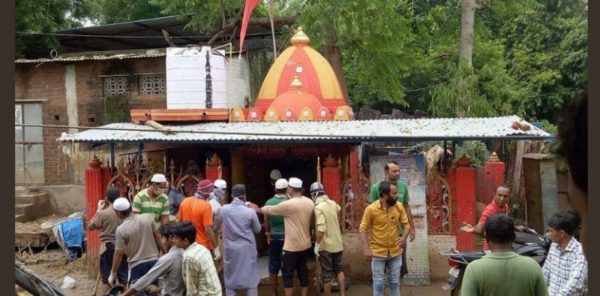 The floods that killed over 64 people in Gujarat's Dhanera left almost everything destroyed. In this time of destruction, over 3500 Muslims from neighbouring villages came to the rescue of this Hindu dominated village. They saved lives first and then started cleaning up places of religious importance.
8. Muslims reopening a Temple after 27 years in Kashmir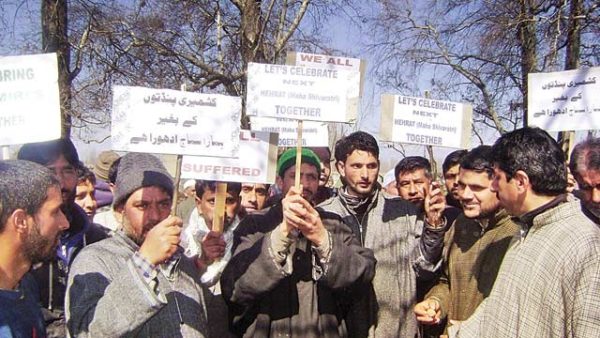 Muslim population of Kashmir's Bandipore district reopened the Nandkishore temple which was closed from the almost past three decades. They celebrated Mahashivratri and asked the Kashmiri Pandits to return back to the village. It was a move much-needed to neutralise the spew of hatred spread against the Kashmiri Pandits.
9. Sikhs helping people stuck up in queues during demonetization
Sikhs serving FREE Tea and Food (Langar) to people queuing up at ATMs and Banks after Govt. banned ₹ 500/1000 currency notes #DeMonetisation pic.twitter.com/NC0NZApKl7

— Harjinder Singh Kukreja (@SinghLions) November 12, 2016
The Sikh community has served almost every country and their countrymen. Then how can they let their own Indian brethren suffer? When the country was lurking under the burden of a cash crunch created in the nation due to demonetization, the Sikh community offered tea and food (Langar) to everyone who queued up outside ATMs and banks.
10. Muslim man offering free water to people during draught in Latur!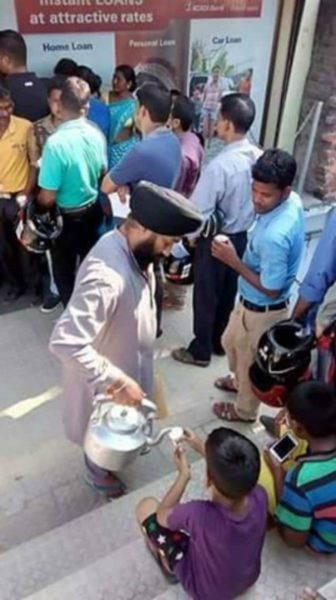 When the Marathwada region of Maharashtra was hit hard by one of the most severe draughts in their history, Sheikh Abdulmateen, a teacher in Latur, provided water to some 150-200 families for free from his borewell. When people were fighting for every single drop of water, this man broke the shackles and kept all his differences aside to help the ones in need. He displayed the true essence of his religion in every sense.
It is high time we realise that every single religion teaches humanity and we followers are the ones who err and defame our own religion. Helping each other and looking up at others as equals is the common feature of every single religion practised all over the world. If you have any more such instances to share, do let us know in our comments section below.
Share Your Views In Comments Below