Marriage is one of the most important steps in one's life. Every one of us wants a perfect life partner and everyone has their unique taste with it. Many of us choose partners of their own whereas many let it on their parents as they think that they'd do better as they are experienced. People who've adopted Western cultures 'as a whole' find arranged marriages to be funny.
Both of the things/methods are two sides of a coin and have their own advantages and disadvantages. We at RVCJ have made it awesome by creating memes about the subject and you're going to Laugh with it for sure. Sit back and Have a look. 🙂
1. The Best Comparison You'll Read
2. The GAP
3. 'Jali Hui Roti' You'll Get
4. "Kaat BC"
5. Everyone's Gonna Suffer!
6. The Difference
7. Goods Sold Once..
8. "Sharam Aa Rahi Hai"
9. Cheap Job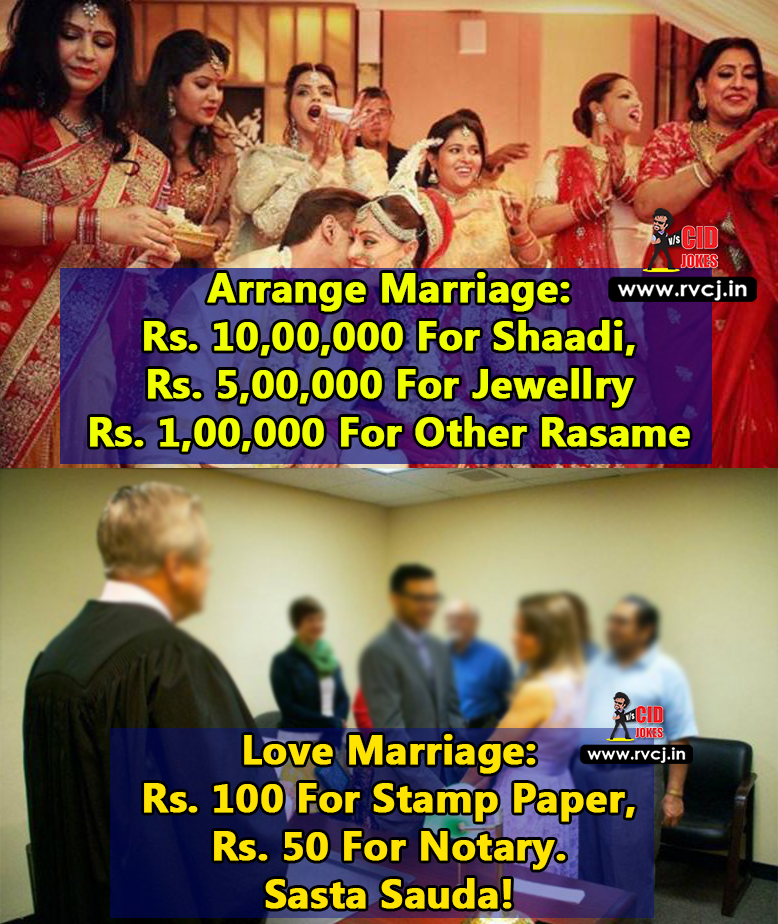 10. It's Funny
Image Source: Google Images and The Park Catalog.
Love Or Arranged, Which One Is Better? Do share your views about the topic by writing in the comments section below.