We always want something different when we go out to eat. Be it the ambiance or the food or just for a new experience.
People are always innovative when it comes to food or even where they serve it, here is a list of bizarre restaurants that are too good to be true.
1. Dinner in The Sky, Worldwide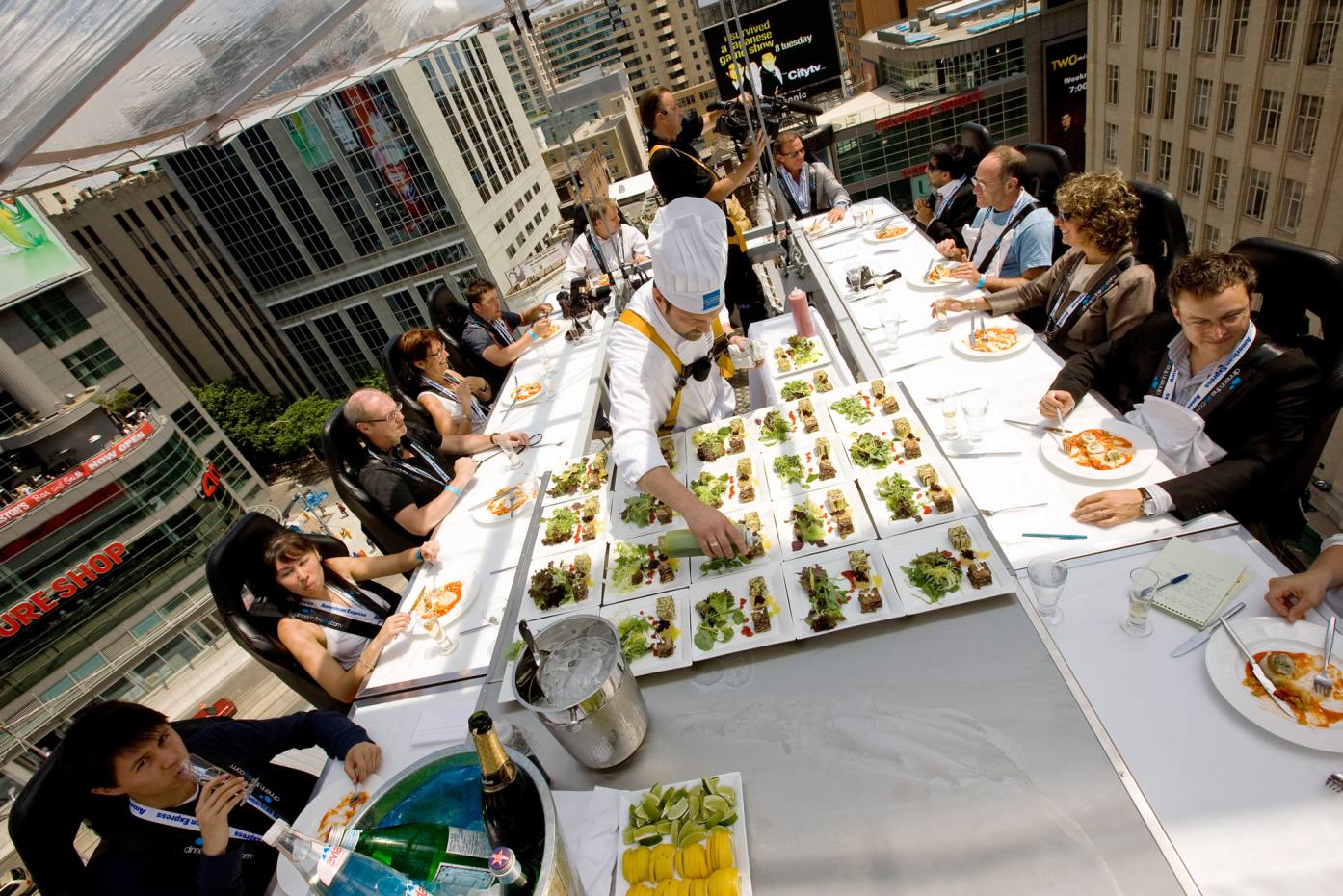 You can experience fine dining 100's of feet high in the sky.
2. Goofy'S Kitchen, Anaheim, USA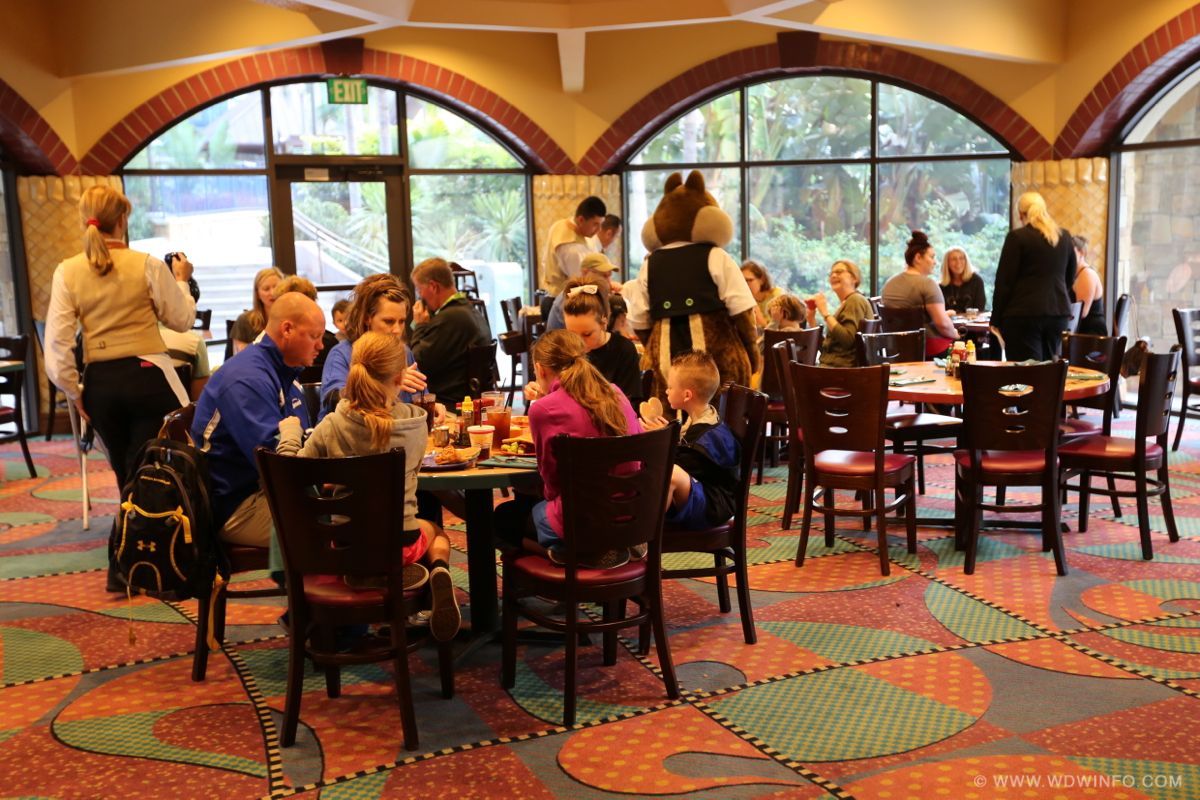 Have this magical experience with your favorite fairytale characters serving you food.
3. Christon Cafe, Tokyo, Japan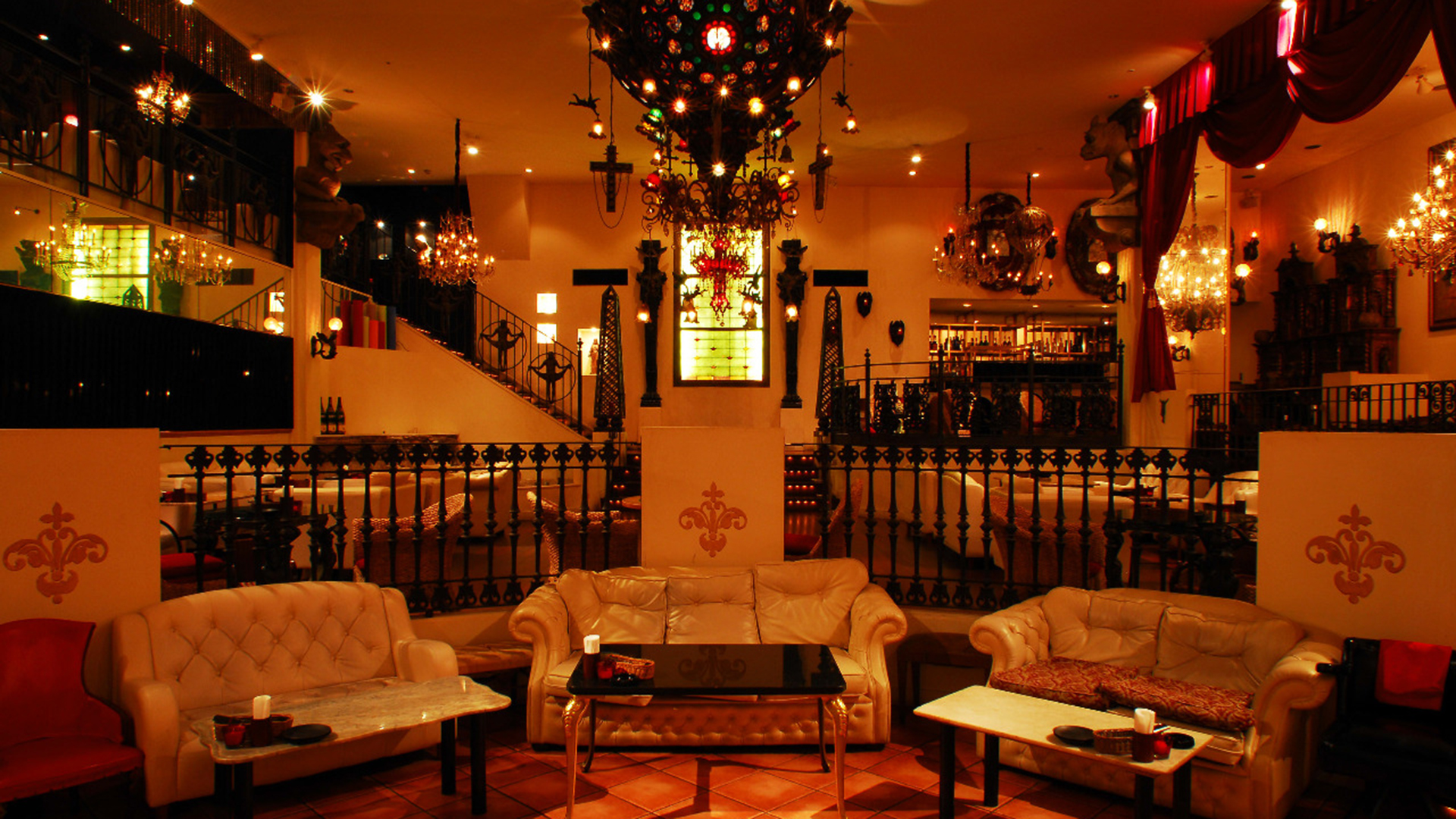 Do not be intimidated by the gothic design on the place. This restaurant is famous for its interiors and aesthetic food.
4. Heart Attack Grill Restaurant, Las Vegas, USA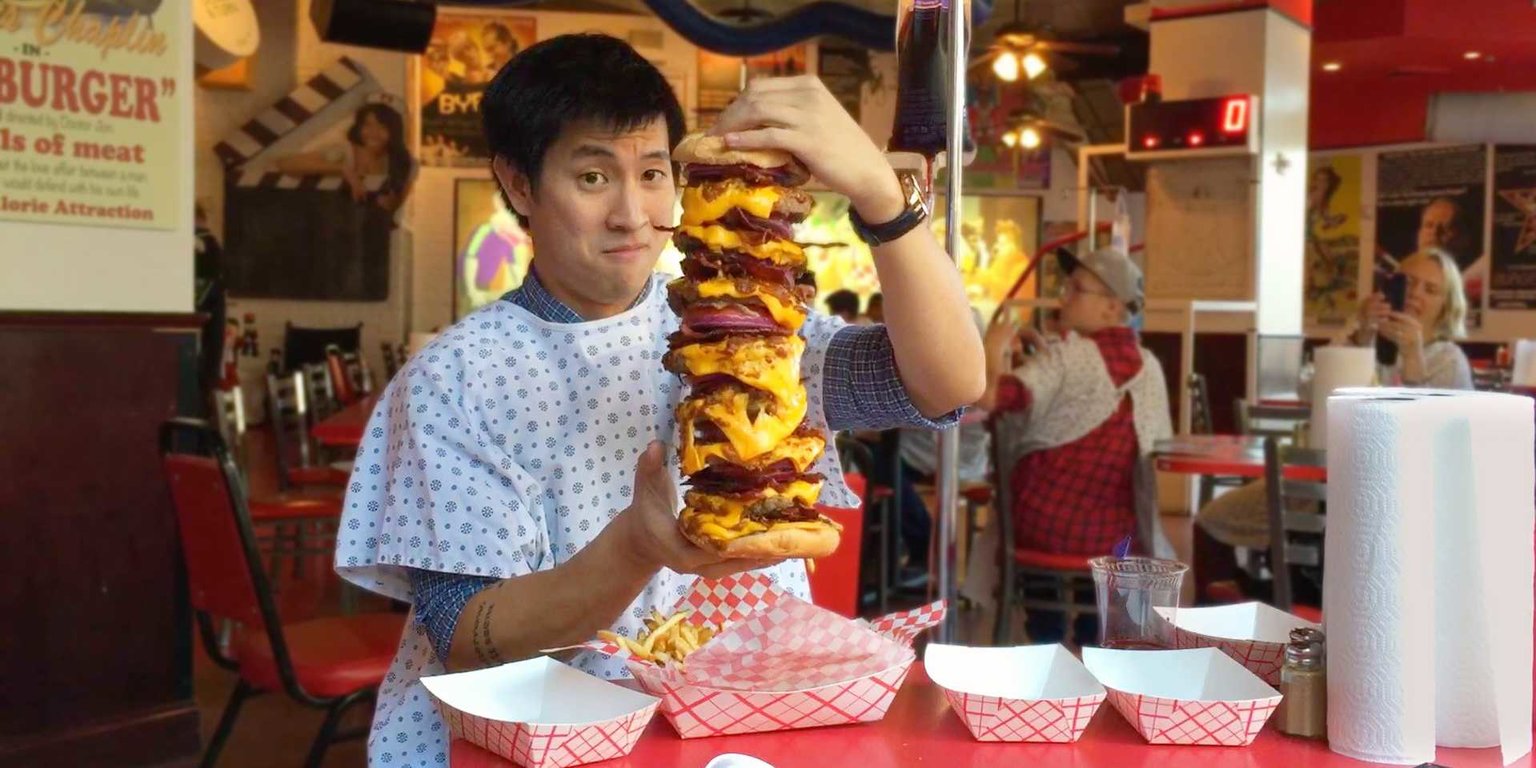 This hospital-themed restaurant is a must visit, waitresses dressed up as nurses and patrons as patients, and the orders are called prescriptions. Each customer has to wear a hospital gown. Crazy right?
5. New Lucky Restaurant, Ahmedabad, India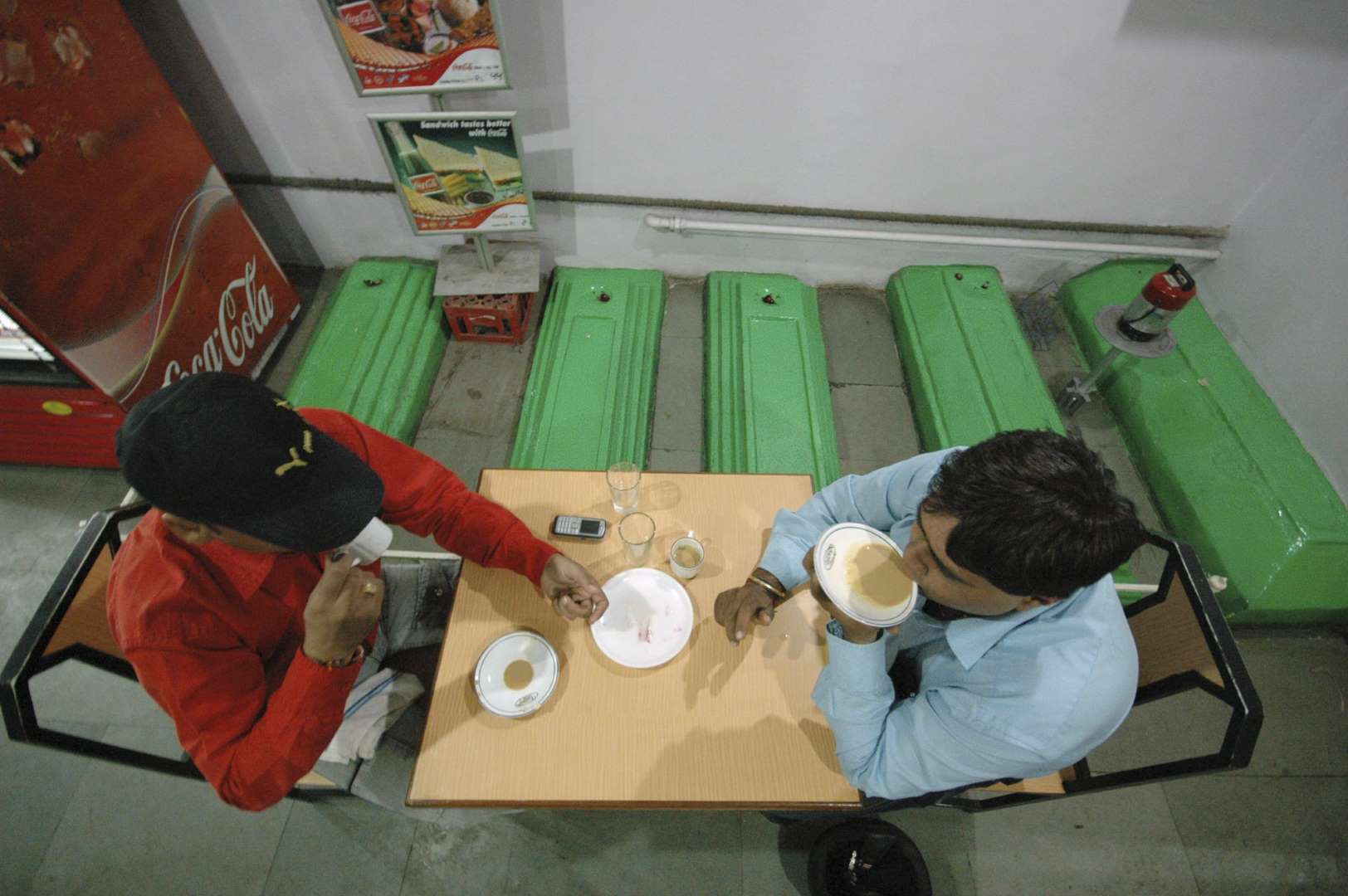 Feel like doing something adventurous, why not dine with the dead? This restaurant in Ahmedabad is famous for bun-Maska and extra sweet chai, and of course the graves. The owner says it has bought him luck.
6. Dans Le Noir, London, England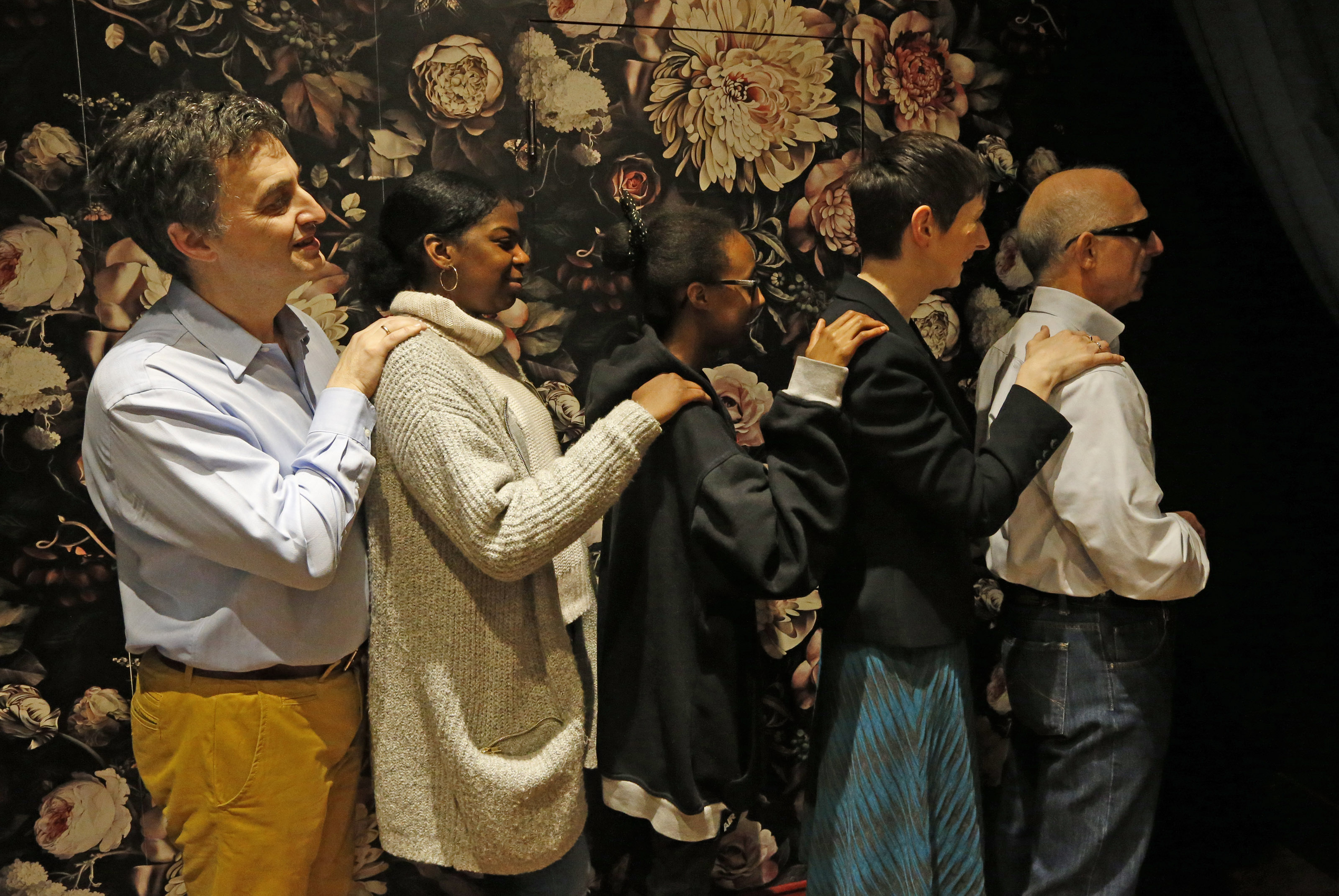 Over here, diners are served food in total darkness and they have to rely on the patrons for everything.
EVERYTHING.
7. Magic Restroom Cafe, City Of Industry, California, USA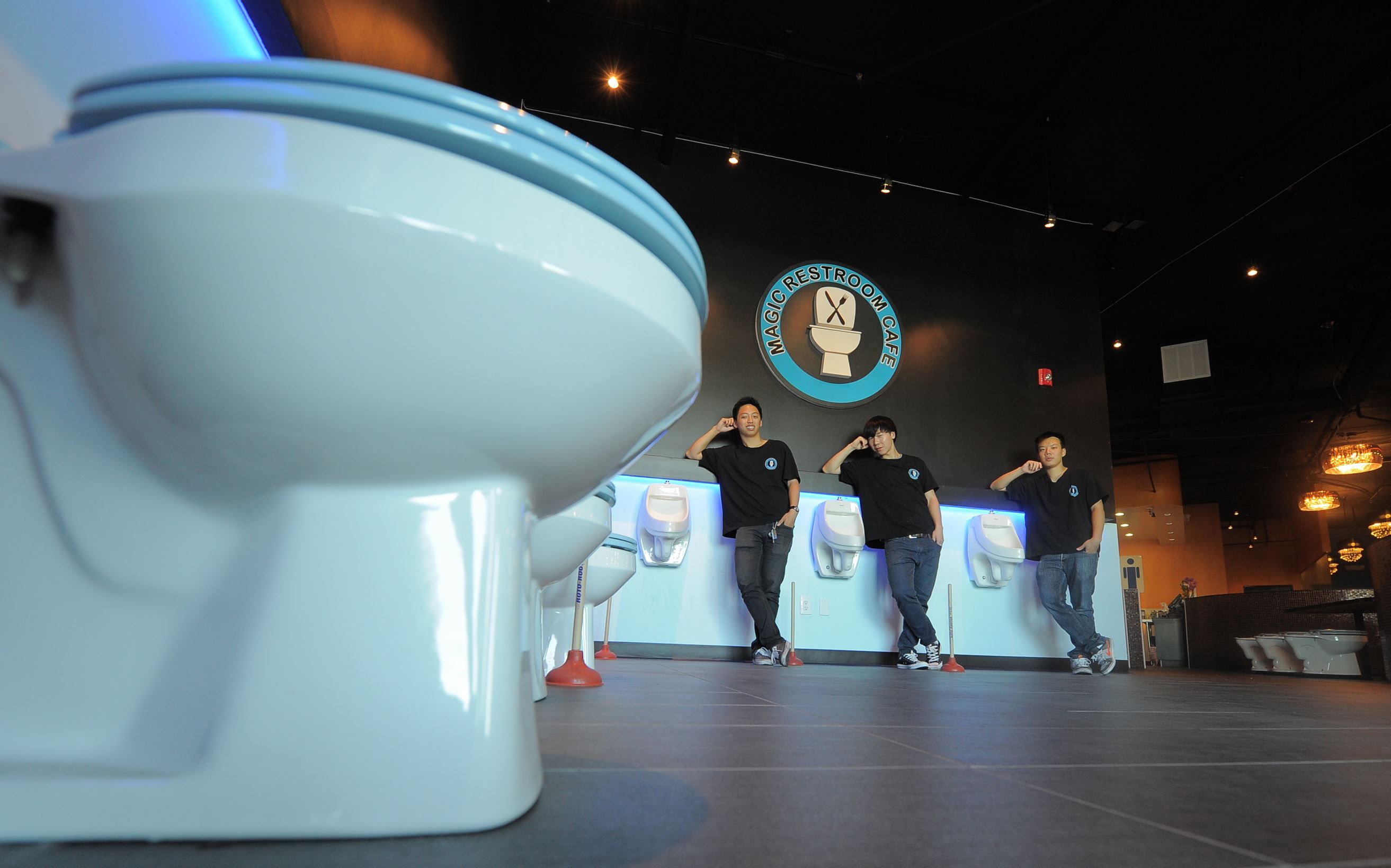 Pooping and eating, two favorite things are combined here. Well, not literally. This is restroom themed restaurant has pot styled chairs to sit on.
8. Haohai Robot Restaurant, Harbin, China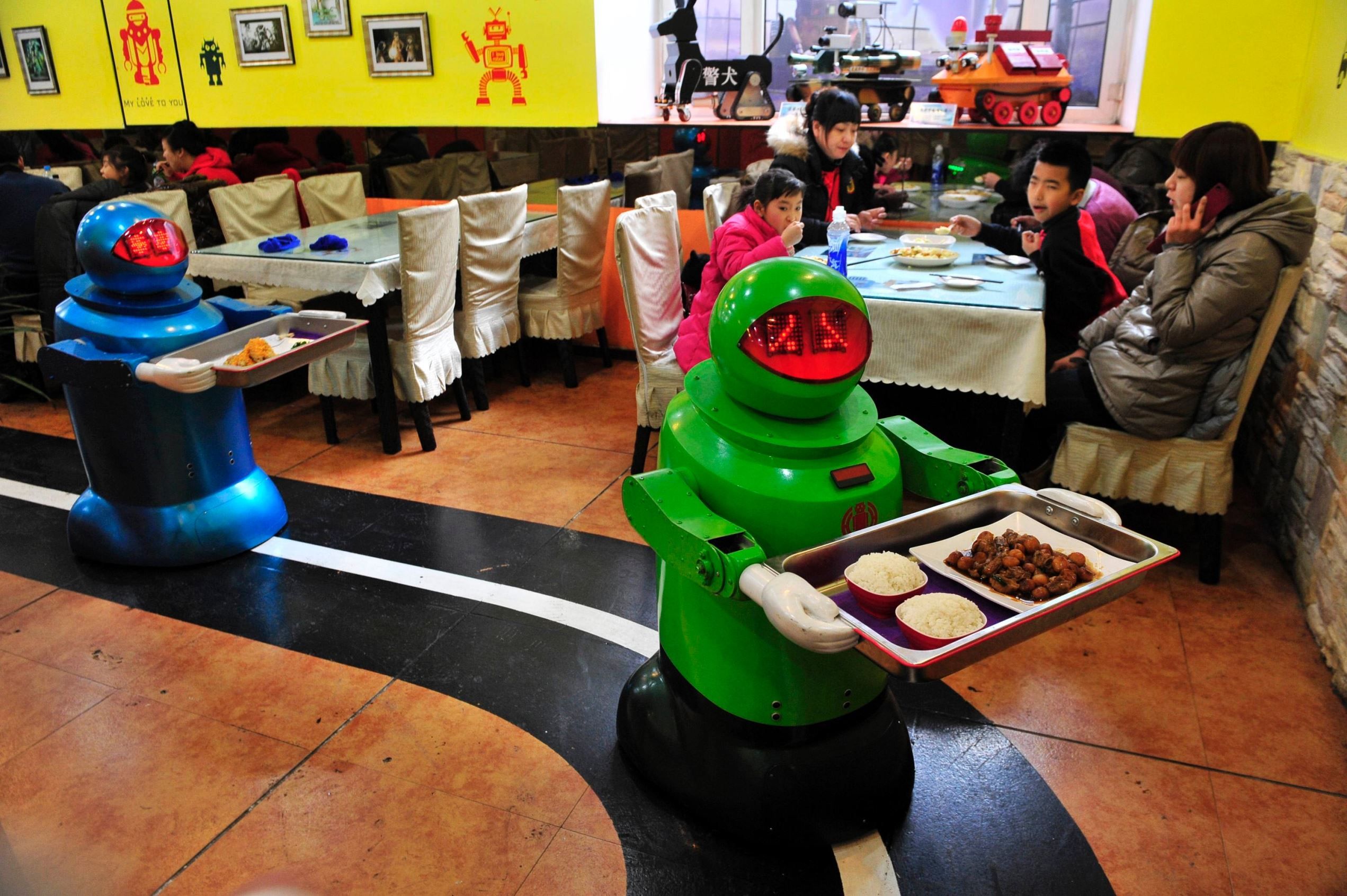 In this restaurant, there are almost 20 robots that cook and deliver food. What is the use of man-power anymore?
9. Cabbages And Condoms, Bangkok, Thailand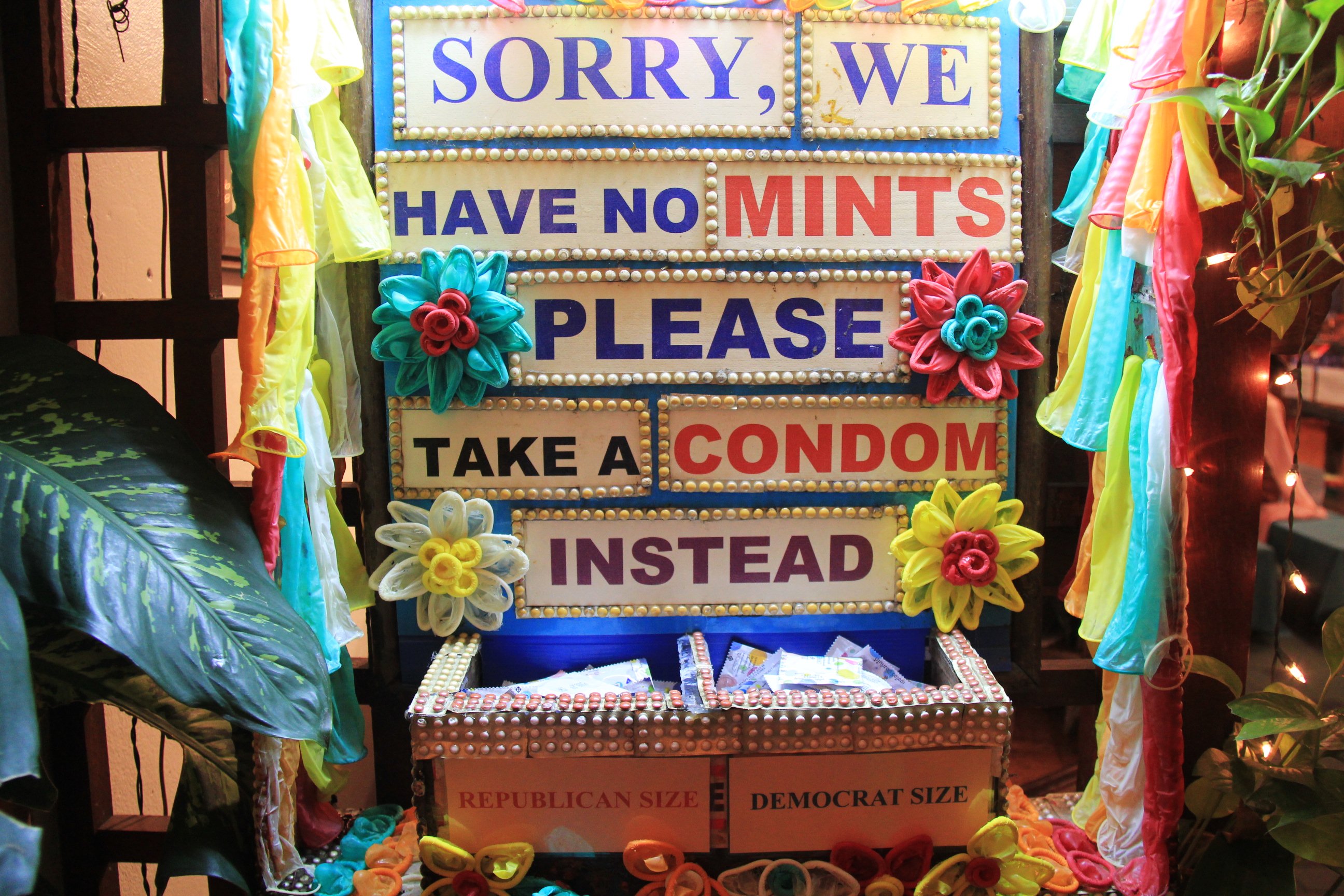 Well, here is a unique idea. To promote safe sex and to prevent AIDS, the restaurant owner makes art out of condoms to be displayed. All the profits from the restaurant directly go into the AID'S prevention scheme.
10. Nekorobi Cat Cafe, Tokyo, Japan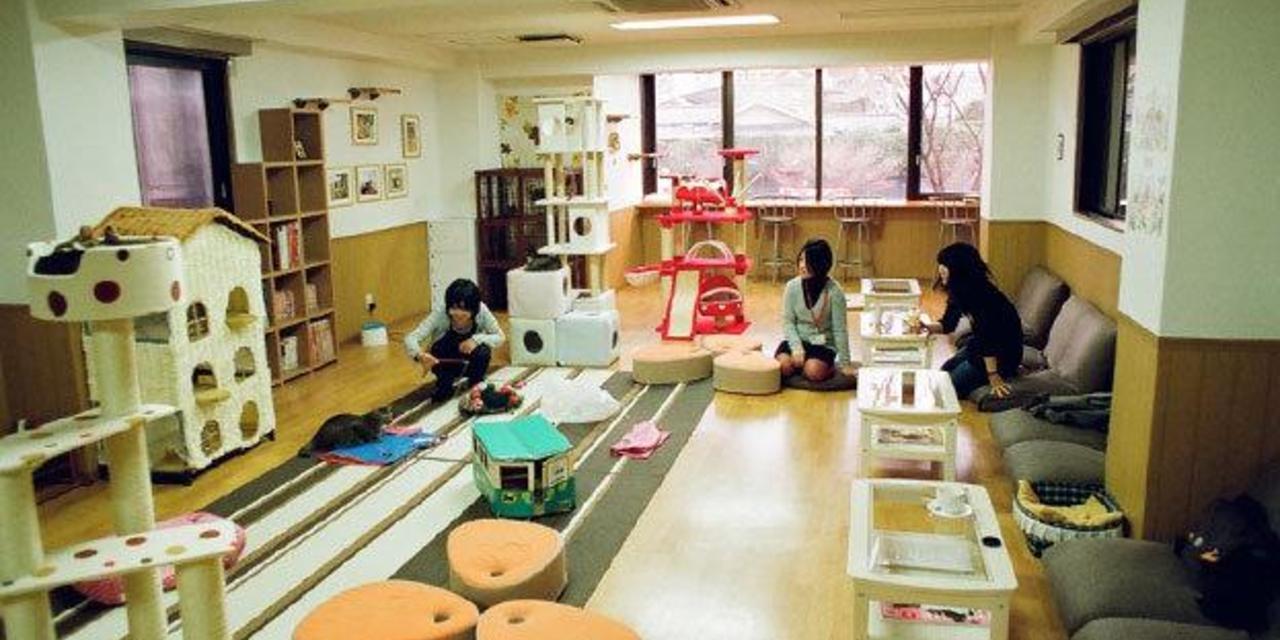 Cat person? We have just the restaurant for you. You can sit here and eat amazing food while smuggling with cats. Perfect life it seems.
Well, I do not need any more reasons to eat out. But if these are one of them, I won't ever miss them!