Extras
13 Memes For Students Appearing For Board Exams
Exams are a big part of everyone's life. Even life Exams are a judgment reason of about everything and your whole life depends upon them. Board exams are happening so, Here are the best memes for every aspirant. We at RVCJ wish you a good luck for your exams.
1. Abhi Tak Book Bhi Nai Khareedi Bhai !!
2. What You Are Supposed Vs What You Study Vs What Comes On The Test
3. That One Friend, Tag Him In Comments Below
4. My Brain During Exams Vs After 😛
5. Expectation Vs Reality
6. Finished Studying?
7. No IDEA What I Am Doing
8. Dunia Hila Dene Wali Padhai..
9. Falls Asleep And Misses The Exam
10. Facebook, How It Looks Vs The Reality
11. My Reaction When..
12. The SIZE Actually Matters
13. One Day Before Exam Expectation Vs Reality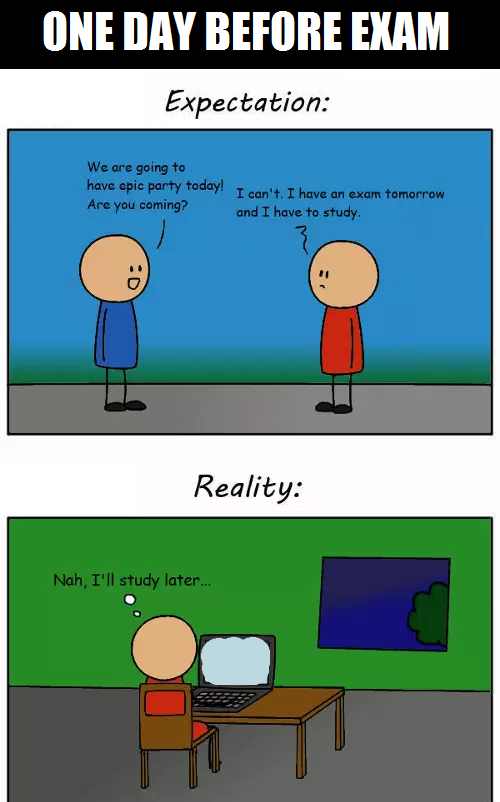 Do not forget to share it with your friends and let us know your views about the article by writing in the comments section below.
Share Your Views In Comments Below