News
21 Yr Old Boy Ordered 166 Phones From Amazon & Duped Them Of Rs 50 Lac By Claiming False Refunds
Earlier, it was said that online shopping sites cheat people, but now, things have reversed. These days, people are cheating e-commerce sites and are taking advantage of their terms and conditions. A 21 year old guy from Delhi has done something similar with Amazon.
Well, the guy named Shivam Chopra duped the company of a whopping 52 lakhs, can you imagine? He has been arrested by Delhi police, but we would like you to know how he did it.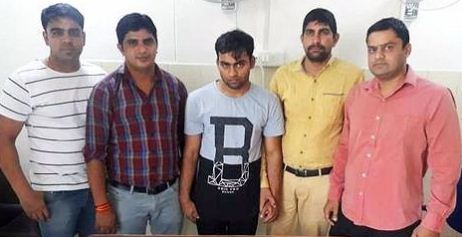 His master plan!
Shivam purchased 166 phones from Amazon in the months of April and May (2017) and then claimed refunds by stating that Amazon had sent empty boxes. All those 166 phones were expensive ones and were worth Rs 52 lakhs.
Amazon kept refunding the amount to Shivam's account until they realized that he was fooling them.
What made him do so?
Shivam had done a hotel management course from Rohini (Delhi) but since he was unsuccessful in getting good jobs, he tried this trick. He tested Amazon by ordering 2 phones; when his plan of getting fake refunds worked, he thought of further conning the company.
In the months of March and April, Shivam ordered many phones like OnePlus, Samsung and Apple and complained to Amazon of receiving empty boxes. He made further profits by selling these phones in Gaffar market or through OLX.
Reports say,
"Sachin Jain, 38, a small telecom store owner near his house who had supplied more than a 141 pre-activated SIM cards to Shivam Chopra to let him place the orders in different names, has also been arrested. He would charge Rs. 150 for each number."
Shivam would use these fake numbers for placing orders. Talking about address, police officials said,
"Chopra would input a fake address for his order, which would force the delivery assistant to call on the listed number to locate it. He would then guide them to a spot near his home and take the delivery (thereby keeping his home address away from suspicion) and then claim the box arrived empty to get a refund."
Police have seized 40 bank passbooks, 12 lakhs cash and 19 mobile phones from his house.
Investigation was carried out since a long time and finally, they have caught him now. E-commerce sites should be alert with regards to such customers.