Bollywood & TV
26 Students From Anand Kumar's Super 30 Cracked IIT-JEE. Happy Moment For Hrithik Roshan
The results of Indian Institute of Technology-Joint Entrance Examination (IIT-JEE) were declared on Sunday, June 10, and 26 out of 30 students from Super 30 academy cracked the exam.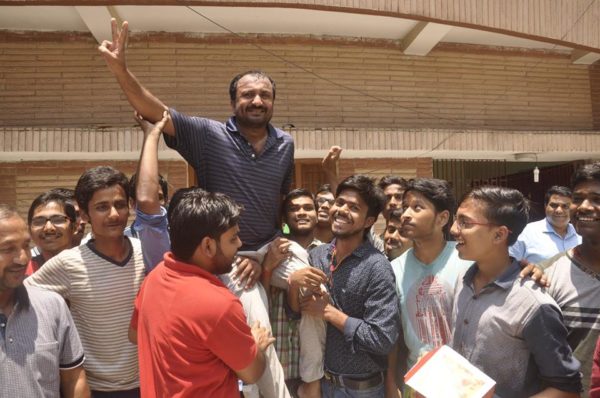 It's indeed a matter of extreme happiness and proud for the math wizard Anand Kumar who set up his institute in the year 2002. Ever since, has been training 30 meritorious students who belong to underprivileged backgrounds for JEE and that too free of cost and not only this, he provides them food and accommodation as well.
In fact, the journey of his life is so amazing and remarkable that a Bollywood movie on his biopic featuring Hrithik Roshan is being made. Needless to say, even Hrithik will be very happy with this year's JEE results and must be proud of Anand.
Here's what Anand said,
"It is immensely satisfying to see students from the remotest corners, where winds of development have not reached yet and life continues to be a struggle, competing with the best and the privileged lot."
He told The Hindu,
"This year, the result of Super-30 is a bit less than 100%. 26 out of 30 students have cracked IIT-JEE but still I'm happy for the students and their families."
Anand Kumar took to Facebook and posted,
"The JEE advance results for admission to IIT today has once again proved that when honest effort and hard labour combine, success is always at your doorsteps. This time again, the Super 30 students have once again proved that hard work never goes in vain, with 26 of the 30 students cracking the highly competitive exam. It is a matter of immense pleasure that one of the Super 30 students had earlier qualified NDA while another made it to NEET. The success of these students, who come from the most underprivileged sections of the society but have a passion to make a mark by dint of their hard work to bring about generational change, is an inspiration for others. I'm really obliged to all of you who stood by me even in difficult times and encouraged me. This is the result of the blessings of you all that I have been able to run Super 30 successfully without taking donation worth even a rupee from anyone.
I'm confident your blessings will continue to strengthen me and your good wishes will guide me."
Check out his Facebook post:
One of his students who cleared the exam this year said,
"I can never forget the kind of support Anand Sir has provided to students like me."
Another student Suraj Kumar expressed gratitude,
"Anand Sir not just mentored us free of cost, he also boosted our morale. My father does not even know what IIT stands for, but he is happy that I cracked a tough exam."
In the last 16 years, 422 out of 480 students from Super 30 have cracked IIT-JEE and except this year, all 30 students from Super 30 cleared IIT-JEE for the last four years.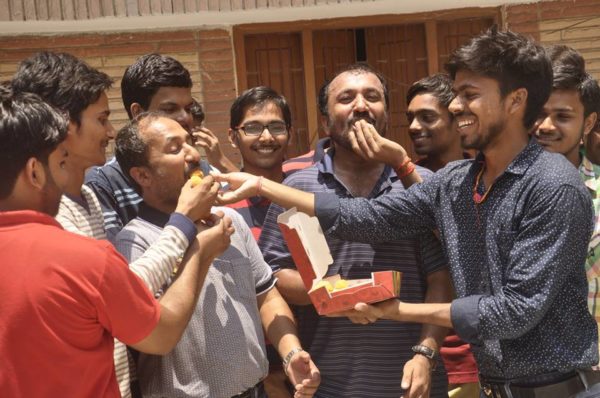 Anand Kumar wishes to expand Super 30 and here's what he said in this regard,
"I wish to expand Super 30, but there are various constraints. The demand for similar initiatives has grown so much across the country that I will have to find a way to reach out to more students. Super 30 will soon organise a screening test and the information will be made available on the institute's website."
We wish him all the best for all his future endeavours!
Share Your Views In Comments Below