Sports
5 Of the Worst Crashes In Motorsport Racing History 
Automobile racing is one of the most exciting sports to watch due to the danger associated with it. The risk of injury is common with all sports, but in few others, can the injuries be as severe as in auto racing.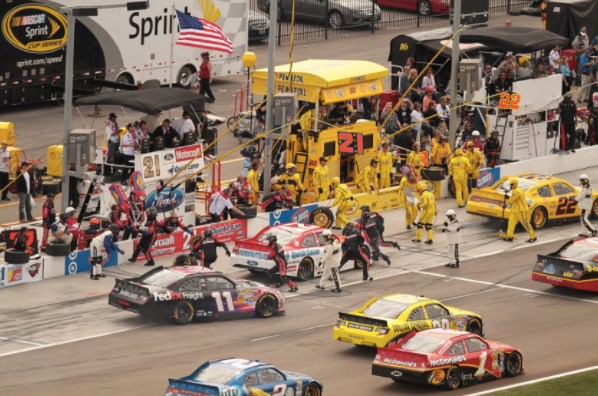 Photo by PublicDomainPictures on Pixabay
This crash is widely regarded as one of – if not the most – disastrous motor crashes in the history of motorsport. Why? This disaster claimed 84 lives and led to 180 injured people. 
The crash occurred at the 24 Hours of Le Mans Motor Race in 1955. The track was the Circuit de la Sarthe in La Mans, France. 
It began due to Mike Hawthorn, a Jaguar driver, who attempted a pit stop, so pulled to the right side of the track. In doing so, he drove in front of Lance Macklin, who was driving an Austin-Healey. Macklin swerved out from behind Hawthorn, who was slowing at the time, to continue the race at top speed. Macklin's right swerve barreled straight into the path of Levegh. Levegh, driving a Mercedes-Benz 300 SLR, was going at a much faster pace and, with Macklin swerving into his path, rear-ended him. 
The high-speed at which Levegh rear-ended Macklin caused Levegh to override Macklin and launch his car into the air. The force was so powerful that Levegh cleared a protective berm at the speed of 200km/h. Levegh's car made two impacts within the spectator area before the car fell apart and no longer moved. 
The final impact threw Levegh from the car, where he was instantly killed. That final stop also threw debris from the vehicle into the spectator area. Some of these pieces of debris were incredibly large – amongst them the engine block, bonnet and front suspension. When the back of Levegh's car landed, it exploded and ignited. 
This crash caused 83 deaths, plus the death of the driver, Levegh. One hundred and eighty people were injured, many from this explosion of debris. 
When it came down to placing blame for the crash, much debate was had at the time. After an official query, none of the drivers were held responsible, but the track itself, which was 30 years old, took the blame. The track hadn't been designed for cars going at modern-day speeds and so hadn't been able to take the collision. 
After the Le Mans Disaster of 1955, Mercedes-Benz retired from motorsport racing for 33 years. 
Back in 2018, teenager Sophia Flörsch competed in the Macau Formula 3 Grand Prix. Having previously competed in Formula 4, the 17-year-old was considered one of Germany's up and coming stars. 
However, during the Macau Grand Prix, she was caught up in a terrible crash. Viewers could see her Van Amersfoort Racing car take a corner at speed and lose control. Her vehicle then clipped another car, flew through the air and finally crashed into a track-side media building. 
The driver of the clipped car, Sho Tsuboi, had to go to the hospital. Two photographers and a race marshal standing near the area the car crashed into also had to be taken to hospital. 
Yet, Flörsch suffered the most significant damage. After her high-speed crash, Flörsch was initially examined to be conscious, with stable vital signs but having a fractured spine. She was then taken to the hospital, where she underwent surgery. 
Later that day, she tweeted an update for fans:
"Just wanted to let everybody know that I am fine but will be going into Surgery tomorrow [sic] morning. Thanks to the @fia and @hwaag_official @MercedesAMGF1 who are taking great care of me. Thanks to everybody for the Supporting messages. Update soon."
Her 10-hour surgery was successful, with her race team leader reporting there was "no fear of paralysis."
In December 2018, Flörsch was confirmed to be racing again in the Formula European Masters set to begin in 2019. 
At the Junior World Championships, 14-year-old Andreas Perez suffered one of the worst crashes in automobile racing. 
Perez was part of the Reale Avintia Racing Team and had impressed the year before at the European Talent Cup. Having claimed two wins and several other podium finishes, Perez ended 2017 fourth in the rider standings. Following this, he moved to the Moto3 Junior World Championship, where he faced the last race of his life. 
On the second day of the Junior World Championships, Perez got caught up in an accident on Turn 5 of the circuit. The accident involved several riders, and once it occurred, the red flag was immediately shown. 
Perez received medical treatment at the side of the track but was taken to the hospital quickly via helicopter. 
He was diagnosed with brain damage and, unfortunately, was pronounced brain dead the next day. 
Reale Avintia Racing, Perez's team, posted this update on their website: 
"Andreas Perez (was) admitted (to hospital) with very serious brain injuries and shortly after was diagnosed brain death. Although his heart kept beating and despite many efforts, finally the doctors could not do anything to save his life. Andreas has not been able to win this race. We have lost a great driver, but above all a great person and we will miss him very much. The team and all its sponsors want to convey all the support of the world and a lot of encouragement to the family of Andreas in these difficult times."
Condolences poured in from Perez's fellow racers. One of his teammates, Tito Rabat, tweeted: "Very sad about the loss of one of the youngest members of our team. Rest in peace, Andreas. My condolences to your family and friends." Whilst, one of his rivals, Jorge Martin Almoguera, tweeted: "Rest in peace, ANDREAS! very unfair sometimes our sport taking a talent of 14 years! A lot of strength to the family!"
At such a young age, Andreas Perez's death is one of the most tragic racing crashes of all time. 
An even younger devastation comes in the form of 8-year-old Anita Board. Board was out driving a junior drag racing car around a track in Perth, Australia. She hoped to attain her license so she could compete in the sport. 
You may think eight is extraordinarily young, but it is legal in Western Australia to race at this age. Board was in a car with a 30mph top speed. Unfortunately, however, her car crashed into a concrete barrier, and she died of her injuries. 
Her father, Ian Board, wrote a Facebook post following his daughter's death. In it, he paid tribute to his daughter and warned against significant change to the sport. He called the accident a "one-in-a-million event" to Australia's ABC News and said they'd picked out the sport for their daughter since it is "the safest form of motorsport." However, Ian Board did admit a few changes needed to be made. 
Following Board's death, Minister for Sport and Recreation at the time, Mick Murray, banned all drag racing across Western Australia whilst an investigation was made into Board's death. 
Anita Board's young age and her hopes of becoming a competitive drag racer make this crash so devastating. 
In 1986, the World Rally Championship was in its 14th season of the FIA. The second rally occurred in Portugal, where the fatal crash happened. 
The crash was caused by Joaquim Santos losing control of his Ford RS200. His car launched into the crowd. Three spectators were killed, whilst over 30 others were injured. 
After the crash, all of the factory team drivers withdrew. Therefore, the win for the rally went to an unknown driver, Joaquim Moutinho, who was from Portugal. 
Though this was a tragedy, there was a sense that something like this could happen at the Portugal rally. This track was well-known for fans standing very close to the track. In some instances, fans actually stood on the tarmac. The drivers knew this fact, and it made many of them nervous. 
Due to this crash, the famously dangerous Group B cars were removed from racing. An investigation learned that they were unsafe for the track and had been partly at fault for the tragedy. 
At the time, the focus was on making rallying more popular, not on drivers and spectators' safety. This was integral to the blame for the crash. Thankfully, this attitude began to change after the 1986 Portugal Rally at the World Rally Championship. 
Have we seen a decline in motorsport accidents?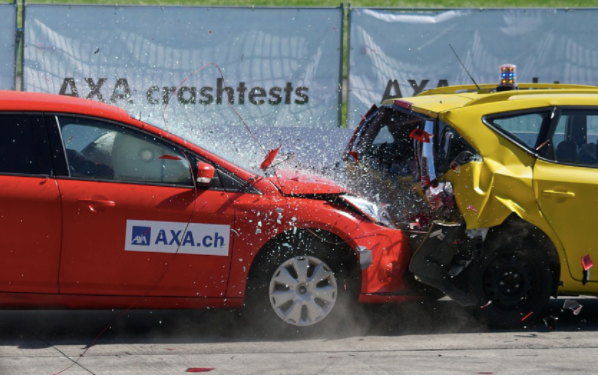 Photo by pixel_mixer on Pixabay
Though fatal crashes are a danger of motorsport, they are less common nowadays due to greater health and safety measures. Plus, with more innovation in car design, cars are much safer now. Whether that's due to engine innovation, or structurally sound tyres like 4×4 mags, these crashes are more few and far between
Share Your Views In Comments Below