Lifestyle
5 Things To Note Before Wearing A Rudraksha Bracelet
Lord Shiva is believed to be the most powerful among all the deities in the Hindu religion. With the blessings of Bhole Nath, all the hardships and problems related to your daily life can be solved, and the toughest challenges can be overcome. You can achieve connection with lord shiva and be his disciple is by making Rudraksha a part of your life.
Rudraksha is a holy wood that came directly from the tears of lord shiva. It is the most powerful healing object among all the various gems and stones present in the world. For someone who wants to transform their lives and turn towards a life of sanity and purity, Rudraksha is the key.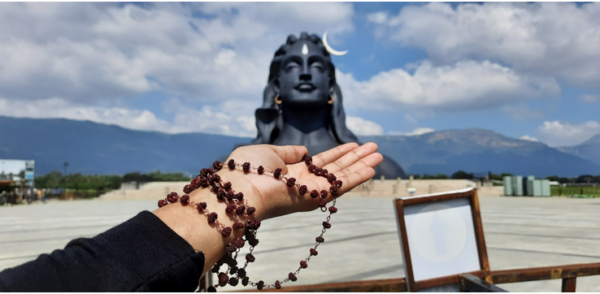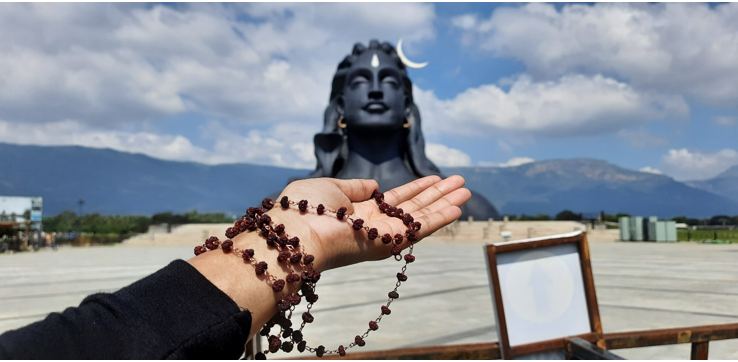 Image Source: Shutterstock
Rudraksha can be worn in various forms, Rudraksha bracelet being one of the most common ways among all. But before wearing a Rudraksha bracelet, there are some precautions you must follow. These precautions will help you effectively achieve the benefits and blessings from Rudraksha and Lord Shiva. Here are five things to note before wearing a Rudraksha bracelet.
5 Things To Note Before Wearing A Rudraksha Bracelet
●       Receive your Rudraksha with purity.
If you want to wear and chant Rudraksha, then make sure you are completely ready for it. Purity, both physically and mentally, is necessary for wearing Rudraksha. So, before going to the Shiv temple to wear energized Rudraksha, take a proper bath and clean yourself physically. Also, avoid consuming non-vegetarian food.
For mental cleanliness, involve in the practice of meditation, read holy scriptures, and do involve in religious activities. This will help to purity you from within and make you ready for the peaceful life ahead with Rudraksha.
●       Buy your Rudraksha from a genuine source.
If the beads of Rudraksha are not stuck together properly, they won't work, so take proper care while buying your Rudraksha. The best option is to buy your Rudraksha bracelet from some genuine vendor or ask priests from Shiva Temple for an authentic place for the same.
●       Neither Bargain nor borrow for your Rudraksha.
Rudraksha is the most auspicious bead that brings with it a lot of blessings and good luck. As good luck can't be borrowed from someone, you cannot borrow money to get your own Rudraksha. Wait for the time till you are ready to buy your own, then go for buying and energizing your Rudraksha. Also, never try to bargain while buying your piece or energizing your beads. Dakshina given to the panditji should be given wholeheartedly to get complete peace of mind and benefits from your rudraksha bracelet.
●       Essential Things You Should Never Do With your Rudraksha
As you maintain proper purity while serving God, make sure you maintain the same process while wearing the Rudraksha bracelet. Never touch the beads of Rudraksha with dirty hands, and avoid wearing them while in washing areas or at someone's cremation. Also, take care of not pointing the Rudraksha bracelet of yours or someone else's with the pointer or index finger.
●       Neither share nor remove your Rudraksha bracelet
The energized rudraksha bracelet given to anyone is made specifically for the individual. If you share it with someone, then the long-established connection with Lord Shiva gets disconnected. Also, avoid removing your rudraksha bracelet unless it is very important and necessary. You should even wear it while sleeping unless there is any serious problem.
Rudraksha bracelet is just not any usual accessory, but a bracelet made of Rudraksha that came directly from Lord shiva. So, you must follow all the precautions before and after wearing it.
Procedure to wear Rudraksha
Wearing and worshipping a rudraksha bracelet blesses you with prosperity, wealth, peace, and health. But you can't put on Rudraksha just like that; a proper ritual should be followed before wearing a rudraksha bracelet. Proper mantras performed by priests activate the holy and sacred activity of the rudraksha beads.
The best, most auspicious day to perform the ritual and wear the Rudraksha bracelet is Monday of Shukla Paksha. This day is considered as the day of Shiva when you can achieve the direct blessings of Lord Shiva and Rudraksha. Also, after wearing Rudraksha, a proper purifying procedure and according lifestyle changes must be followed.
Final Thoughts
If you want to bring change in your lives and get peace of mind, then Rudraksha is something you must look into and start wearing. All the pointers mentioned above will help you know the basics you must keep in mind before wearing the Rudraksha bracelet. Once worn with faith and cared for with purity, it will help you tackle things easily and get through any hardship in your life and help achieve what you want.
Share Your Views In Comments Below