Brands
8 Brands That Got Too Creative On Virushka Ki Shaadi. Ads Are Epic
Virat Kohli & Anushka Sharma got married yesterday & it was probably the biggest wedding of the year. The whole country was busy celebrating this grand wedding which took place in Tuscany, Italy. After their wedding, Virat & Anushka have been lovingly branded as Virushka.
Soon, their wedding started trending on social media & people started sharing pics and videos. The couple was looking glamorous and we just couldn't take our eyes off their lovely pictures.
Lots of tweets poured in from every corner of the world; be it sports persons, celebrities or fans, everyone wished them a happy married life & wished the best them a bright future. Amidst this, brands got a good opportunity to do marketing & that too in the most creative way.
Since #VirushkaKiShaadi was trending everywhere, brands left no stone unturned to get noticed on social media. They came up with awesome creativity & displayed the best they could. These brands showed class while congratulating as well as advertising; in fact, this is what is "Smart Advertising".
The slogans were catchy and they perfectly related to brands;
1) Fevicol – Bonded for life!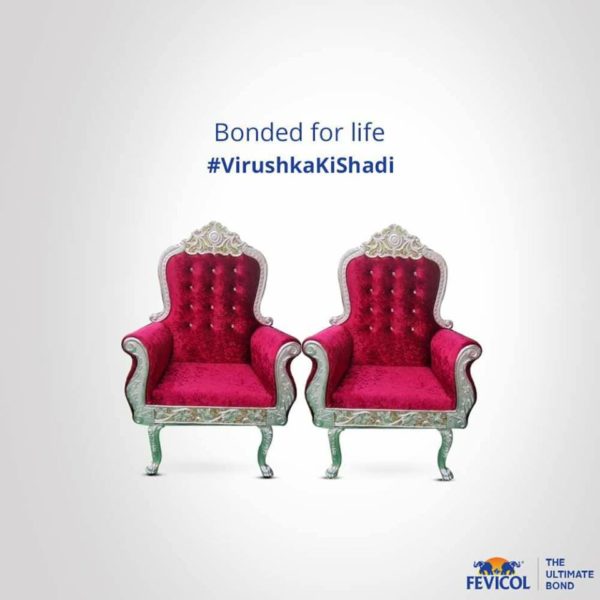 2) Baskin Robbins – For all broken hearts!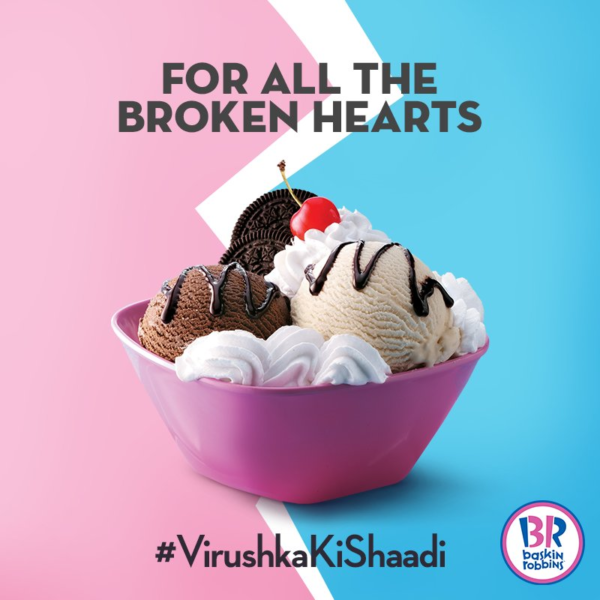 3) Amul- Kohli sajake rakhna!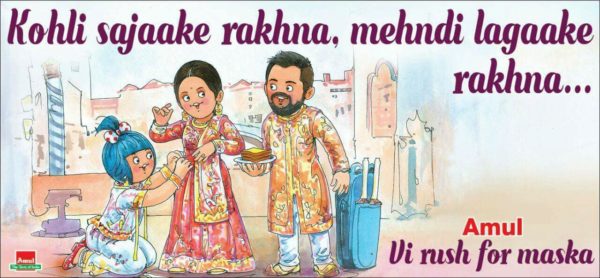 4) Fevi Kwik – Fix kardi jodi!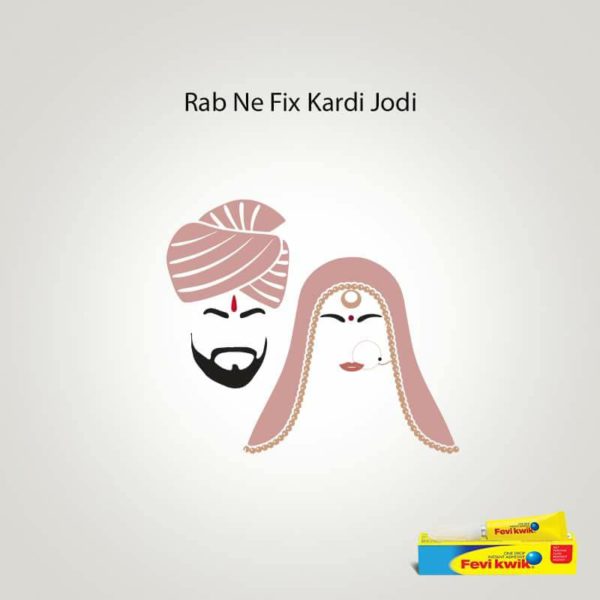 5) OVJ Jewelry – Viruchika Raasi mudhal!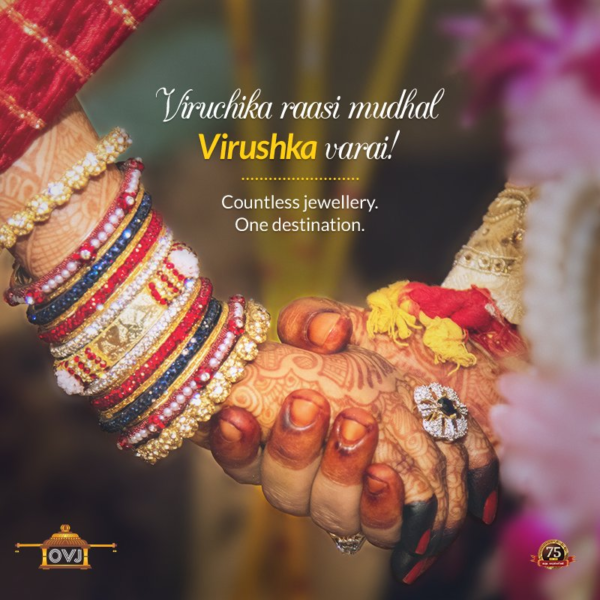 6) Durex – Let nothing come between you!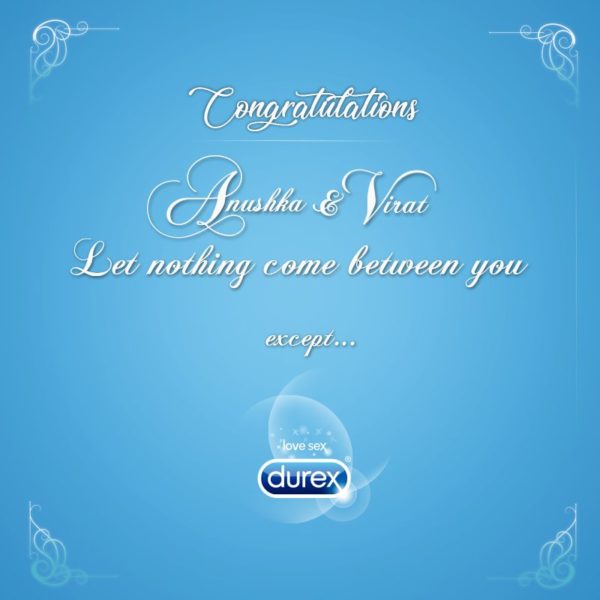 7) Wrogn – Single or taken?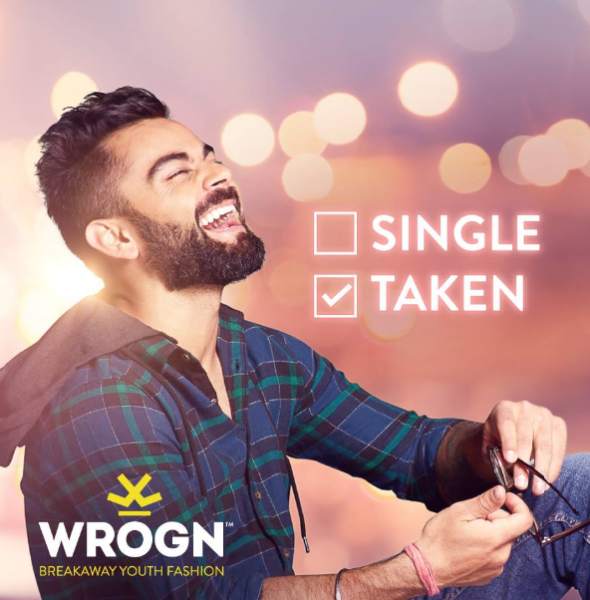 8) Manyavar – Simple yet speaks a lot!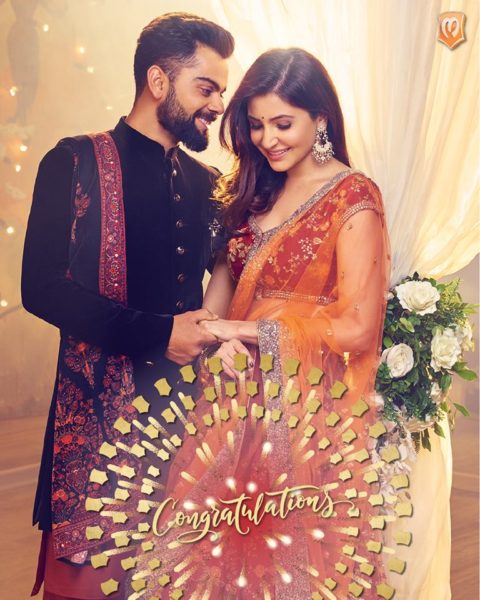 Weren't these awesome? Do you know of some more brands who are as creative as these?
Share Your Views In Comments Below