Brands
8 Key Takeaways From 42nd RIL AGM That Show Jio Is Going To Rule Next-Gen Digital Services
In a very short period of time, Reliance Jio has transformed Indian mobile-phone market into the world's biggest consumer of wireless data. This is because Jio is focused on providing high-speed data at affordable prices. After disrupting the telecom market, Jio seems to be unstoppable as today at the 42nd edition of Reliance AGM meet, it has introduced revolutionary products aimed at Next-gen digital services. Here are some key announcements from today's event:
1. JioFiber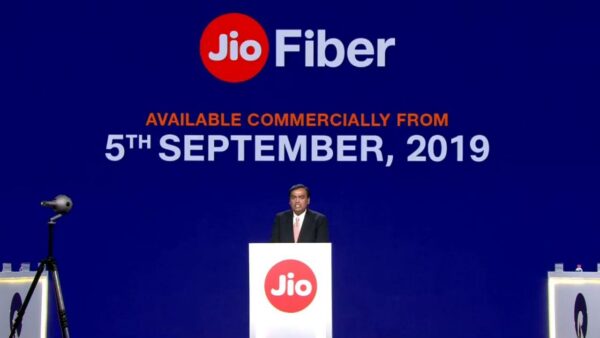 JioFiber is expected to transform the Fiber-To-The-Home (FTTH) broadband industry in India. It is first of its kind Home video conferencing and calling device in India with amazing features like One to one video calling, Multi-party video call via JioTV Set-Top-Box and USB WebCam among many more. All this will be commercially available from September 5. The base plan with 100Mbps will start at Rs 700 per month. The most premium Jio Fiber plan will cost Rs 10,000 per month.
2. Partnership with Microsoft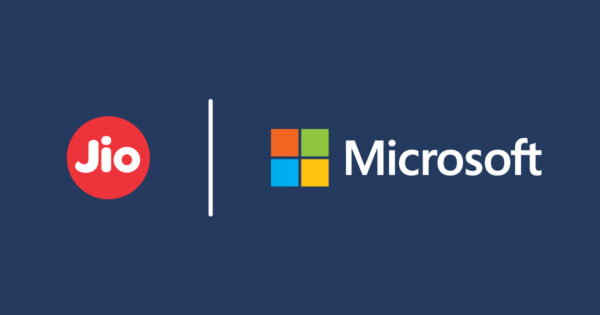 In order to accelerate the digital transformation, Jio and Microsoft will partner to launch new cloud data centers in India, ensuring more organizations can access the tools and platforms they need to build their own digital capability. This will undoubtedly boost the speed at which India is growing as a digital economy. Reliance is also going to focus on blockchain and edge computing as it announced a partnership with Microsoft.
3. Jio Forever plan
Jio has introduced a special Jio Forever plan also called Jio Welcome Offer under which customers opting for Jio GigaFiber will also get an HD 4K LED TV and a 4K set-top box free.
4. Jio-Azure Services
Jio wants to empower Indian startup ecosystem and for this, the company has announced to provide connectivity and the Jio-Azure cloud service to Indian technology startups ABSOLUTELY FREE. Not only this, Jio and Microsoft will bring Azure Cognitive Services to more devices, creating new, breakthrough intelligent experiences, with support for 13 Indian languages and others to come.
5. Jio Set Top Box
With the growth of smartphones and Internet, India's craze for gaming has grown exponentially. Keeping this in mind, Jio has announced a multi-purpose Set-Top-Box that can also be called as India's first online multiplayer gaming solution. It has real-time Jio-Call video conferencing option with upto 4 live-feeds. Customers can enjoy Zero-latency gaming experience playing top games from leading publishers like Microsoft and Tencent.
6. Jio Postpaid Plus
Looking at the need of a perfect postpaid plan, Jio has introduced a new Jio postpaid plus plan which can also be called as India's first priority SIM set-up service at home. It will carry family plans, with data sharing amongst all enrolled devices. The roaming charges are expected to be way less than its competitors.
7. Boosting OTT with Jio First Day First Show
India's love for movies is known to everyone and Jio has launched Jio fiber plans that will come bundled with premium OTT TV content applications. So, users will be able to watch movies the same day they are released, sitting in their homes. This service will commence from mid-2020.
8. Jio Holoboard MR Headset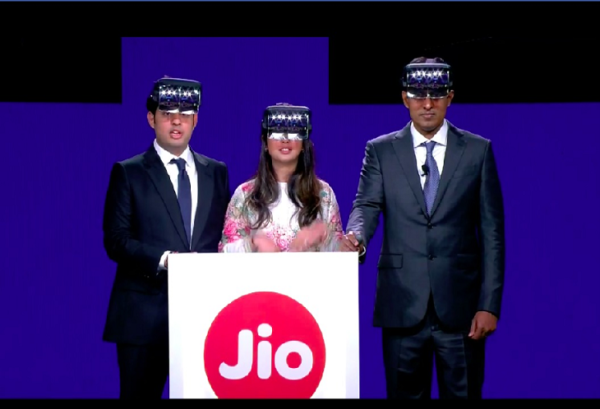 Jio is even focusing on Mixed Reality (MR) technology. For this, the company has launched an MR headset which will perform various applications including gaming, movies, online shopping and education. The Jio standalone VR/MR headset will hit the market soon.
With a plan to connect 2 billion IoT devices across more than 1,000 Indian companies in the coming 2 years and so many exciting products focusing on technologies like Internet of Things (IoT), Blockchain, Edge and Cloud computing, we can easily see that Jio is looking to rule Next-Gen Digital Services in the coming years.
Share Your Views In Comments Below