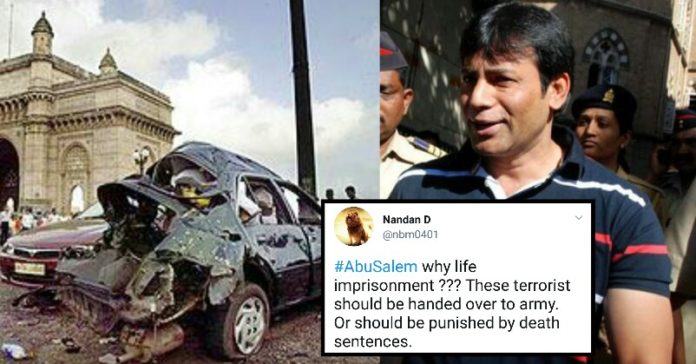 Victims of the 1993 Mumbai Bomb Blasts have been finally served the justice a bit. Gangster Abu Salem who was one of the main accused has been given lifetime imprisonment by the special Terrorist and Disruptive Activities (Prevention) Act court on 7th Sept 2017.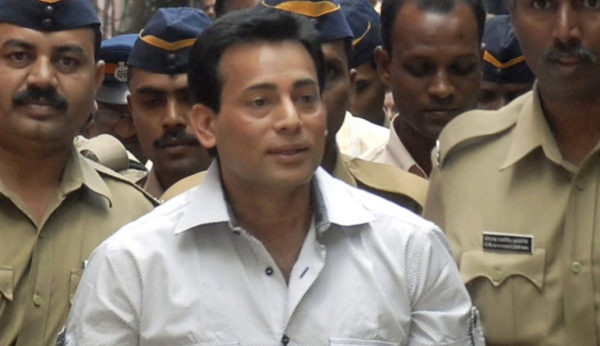 The deadly blasts had caused a death of 257 and left over 713 injured.
Along with Abu Salem, his associate Karimullah Khan has also been sentenced to a life term. Two other convicts Tahir Merchant and Feroz Khan have been sentenced to death while the 5th one named Riyaz Siddiqui, was sentenced to 10 years in jail.
Although the charges against Abu Salem were severe and demanded maximum punishment, he was given just lifetime imprisonment because he was extradited from Portugal in 2005 and a Lisbon court has held that he cannot be awarded death here. Salem's lawyer, has also argued that he cannot be jailed for more than 25 years as assured by the Indian government.
Meanwhile, the primary accused of the attacks, Dawood Ibrahim is still inaccessible.
After the announcement, social media is abuzz. However, there are many who tweeted that they wanted the death penalty for Abu Salem. Have a look-
1
A healthy-looking #AbuSalem appears in the court in a tucked-in shirt and denims. Speaks a lot about the treatment he's getting inside jail.

— Sonam Mahajan (@AsYouNotWish) September 7, 2017
2
24 yrs ago, 257 lost their lives for no fault of theirs. #AbuSalem & his accomplices get away with mere imprisonment. This country's doomed.

— Sonam Mahajan (@AsYouNotWish) September 7, 2017
3
24 साल के बाद #AbuSalem को 25 साल की सजा,
क्या ये पर्याप्त है 257 लोगों के कातिल को ?

— prabal (@prabalvani) September 7, 2017
4
#AbuSalem why life imprisonment ??? These terrorist should be handed over to army. Or should be punished by death sentences.

— Nandan D (@nbm0401) September 7, 2017
5
It's unfortunate dat #AbuSalem gets only life term, how can court hv mercy on ppl who've killed many innocents in the name of religion ?

— Kamlesh v jain (@mumbaihigh) September 7, 2017
6
now what, someone will write book on him, Bollywood will make film on him and a criminal will become a hero #Breaking #Abusalem

— Prakash Thakur (@PrakashThakur79) September 7, 2017
7
#AbuSalem
Chalo der aaye durust aaye isko Bhi faansi deni chahiye but hamara System bahut slow n Mulayam hai
Umar kaid he de saka

— Vikram Yadav Hindu (@VikramV65222711) September 7, 2017
8
https://twitter.com/Mdfaraz007/status/905708601141895168
What do you have to say about the court's decision?
Share Your Views In Comments Below