Entertainment
"Ae Tomye," Indian Paparazzi Hilariously Ask Tom Holland & Gigi Hadid To Pose At NMACC
The Indian mediapersons are always busy as they try their best to cover everything that is happening around them whether it is related to celebrities, sports, politics, business, movies, etc. and this is why the Indian journalists are seen everywhere but for the past couple of days, the Indian paparazzi is quite busy with the inauguration of Nita Mukesh Ambani Cultural Centre (NMACC).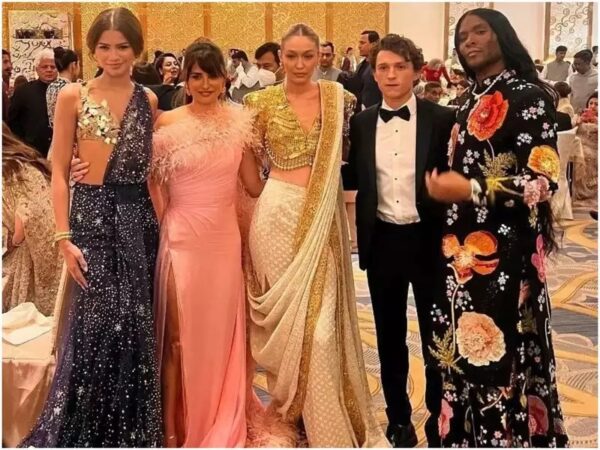 Many celebrities from India (almost everyone from Bollywood) and from foreign as well, such as Gigi Hadid, Tom Holland, Nick Jonas, Karlie Kloss, Emma Chamberlain Zendaya and others have attended the inauguration of NMACC and some of them have performed too but other than the videos of these celebs, there are couple of videos which are going viral in which the Indian reporters are addressing the global celebs either in their local language or in a weird manner.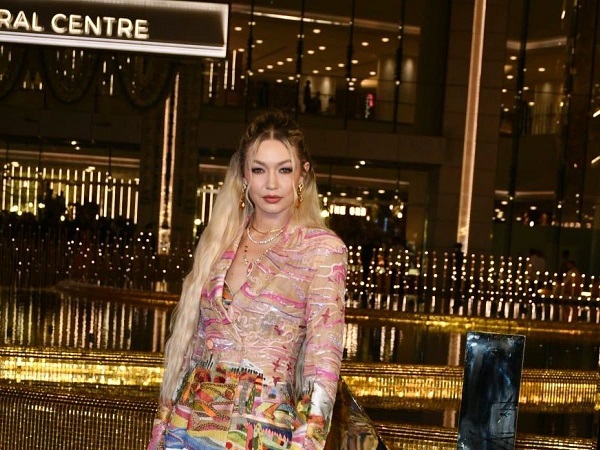 Here is a video in which the Indian reporters are addressing Gigi Hadid in Marathi and asking her to pose by saying, "Ikde ikde ujwi kade, hello, hellloooo".
"ikde ikde ujwi kade"

not paparazzi yelling in marathi at Gigi Hadid 😭 pic.twitter.com/IekYIKLKFN

— Monica 💜 💚 (@MonicaYadav08) March 31, 2023
If this was not enough, some mediapersons tried to call Tom Holland (Tommmm Tommm Ae Tomye Ae Tom Hiddleston,) in various weird styles. Here is the video:
from shouting ae takle to vin diesel to screaming tommmm tommm ae tomye at tom hiddleston, nobody beats the indian paparazzi when it comes to unintentional comedy and i think that's beautiful pic.twitter.com/Y9IfWgZycg

— Shreemi Verma (@shreemiverma) March 31, 2023
The Indian Twitterati was left in splits after watching these videos, check out some selected reactions:
Best! Paparazzo school bus taunts are genuinely the best!

— Gina Kholkar (@BabaJogeshwari) April 1, 2023
toooooOOOOmmmm pic.twitter.com/lDxZ1CylHs

— Shreemi Verma (@shreemiverma) March 31, 2023
Best was last night at the Ambani event, the paparazzi yelling "Ayyye Gigi didi ikde ikde" 💀

— Surekha Rao (@surerao) April 1, 2023
oh loooolll sorry to spidey but i'll call him aye tomye from today

— Shreemi Verma (@shreemiverma) March 31, 2023
Desi paps would definitely not know who Hiddleston is. Tomyeyy yes.😁

— Renuka Vyavahare (@renukaVyavahare) April 1, 2023
I doubt they'd do "Tommy, Tommy" to Tom Cruise, not even if the papz are frustrated 😁

— Anindo Sen (@sakagaze) April 1, 2023
The inauguration of NMACC was a grand affair with almost all the big celebrities of Bollywood including Shah Rukh Khan, Salman Khan, Aishwarya Rai Bachchan, Shahid Kapoor, Karan Johar, etc. attending the event. There were also some great performances by SRK, Ranveer Singh, Alia Bhatt, Varun Dhawan, Priyanka Chopra and others.
India media is at its funny best!