Bollywood & TV
After Baburao, Someone Came Up With Resume Of Jetha Lal Gada From Taarak Mehta & You'll Love It
There is no shortage of creative people in India and the best part is that their creativity is seen in routine life as well. However with the advent of social media networks, this creativity has got a platform which enables people to showcase their talent to the whole world. Now a creative piece of work which deserves attention and admiration gets noticed by individuals from across the world and gains its creator recognition too as netizens appreciate their efforts and tell them how much they loved it.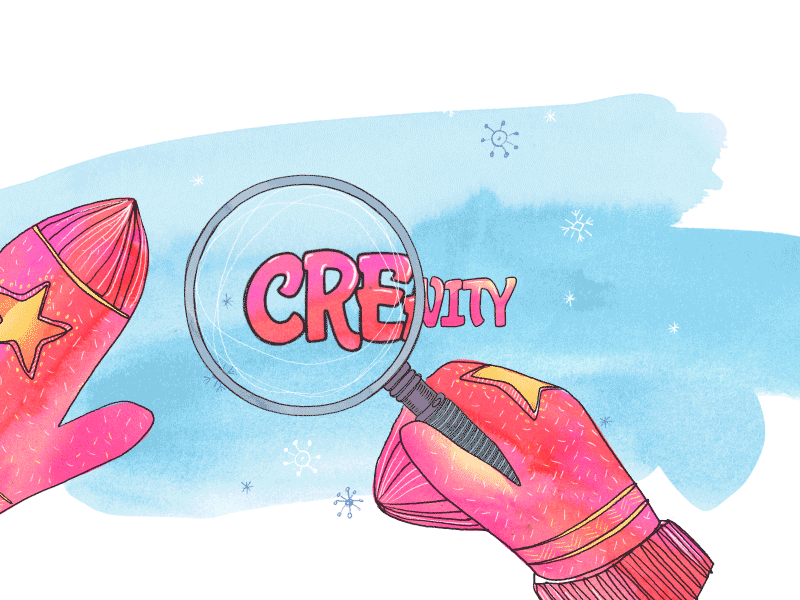 There are many people who are looking for jobs and for this purpose, they want a make an impactful curriculum vitae so that the interviewer gets impressed. Some individuals even contact a professional resume maker or a firm in order to get their resume made but there is one resume maker who makes resumes which may not help a person in getting a job but getting a good laugh is guaranteed.
If you remember, some time ago an online user created a resume of Babu Rao, the famous character portrayed by actor Paresh Rawal in the movie "Hera Pheri". The resume was so apt that even Paresh Rawal liked it and also shared it on the micro-blogging site Twitter.
Now, the same online user has come up with the resume of popular TV character Jetha Lal Gada from Taarak Mehta Ka Ooltah Chashma. It is highly impossible that a TV viewer is unaware of Jetha Lal, the character which is played by actor Dilip Joshi.
Everyone is aware of the fact that Jetha Lal has a crush on Babita ji, he loves biscuit, hates his brother-in-law Sundar and runs to his friend Taarak Mehta every time he is in trouble. The resume maker has taken care of each detail and the CV fits perfectly to the character.
Check out on your own: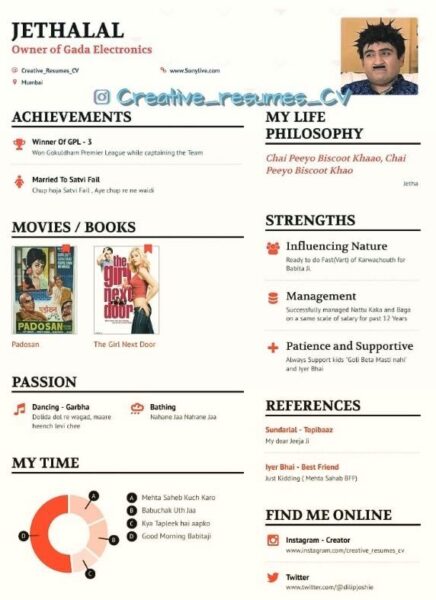 The resume has been shared with caption, "Jethalal – kya Tapleek hai aapko muje select karne me😂😂"
Here is the post:
The online user also created the resumes of Raju and Shyam, the characters played by Akshay Kumar and Suniel Shetty respectively in the flick "Hera Pheri".
Here are the resumes:
What do you think of the resumes? Quite apt, isn't it? Do you have any suggestions to add to the CVs?
Share Your Views In Comments Below