Bollywood & TV
After Modi Biopic, Vivek Oberoi To Do A Movie On Balakot Air Strikes. Twitter Asks Why
Actor Vivek Oberoi is once again in the news and this time, it's because of the announcement regarding the trilingual movie which will be based on Balakot air strikes. The shooting of the flick will start by the end of 2019 and it will be made in Hindi, Telugu and Tamil. Well, Twitter users don't seem to be much pleased after they came to know about the movie which will be shot in J&K, Agra and Delhi.
Yes, you read it right! The netizens are quite upset with the decision as they are already unhappy with the manner in which the biopic of PM Modi was made and the fate it had. Vivek Oberoi played the lead role of the Indian Prime Minister Narendra Modi in the film and the majority of the movie buffs were disappointed by his performance.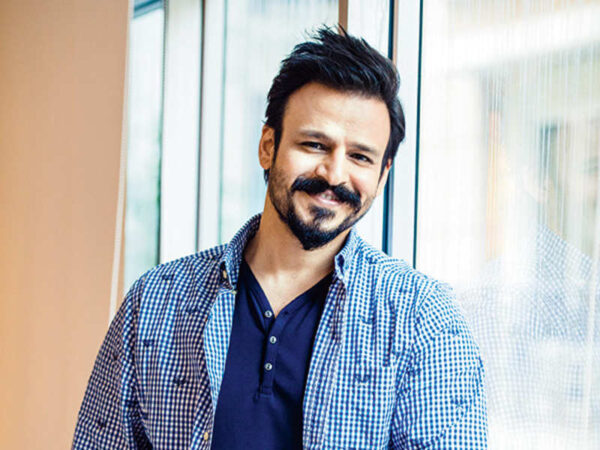 Balakot airstrikes were conducted by the Indian Air Force after the horrific Pulwama incident in which 46 CRPF soldiers were martyred. The movie will not only focus on the airstrikes but also feature the capture and release of Vir Chakra awardee IAF Wing Commander Abhinandan along with Squadron Leader Minty Agarwal who played an important role in IAF's interception mission which was launched in order to stop the fighter jets of Pakistan. Minty Agarwal was awarded the Yudh Seva medal and she is the first woman to receive this award.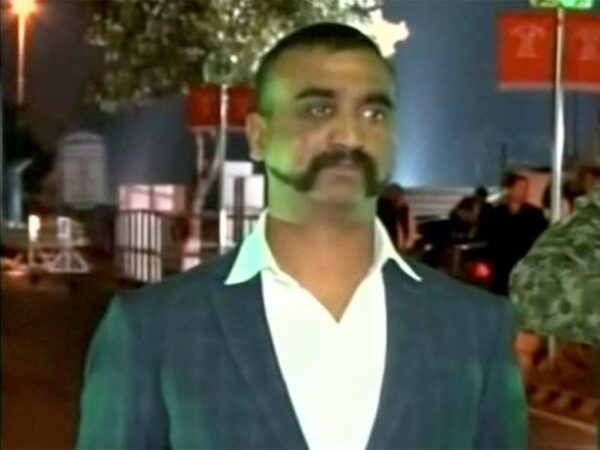 While talking to IANS, Vivek says that being a proud Indian, a patriot and member of Indian cinema community, it is his responsibility to showcase the duties of IAF. As per him, the movie will highlight the achievements of brave officers such as Wing Commander Abhinandan who made countrymen proud even when they were behind the enemy lines.
Honoured and humbled 🙏 Jai Hind 🇮🇳#BalakotAirStrike #AbhinandanVarthaman#ProudofIAF @IAF_MCC pic.twitter.com/wsXPoqjbfN

— Vivek Anand Oberoi (@vivekoberoi) August 23, 2019
Talking about Balakot strikes, Vivek says that it was one of the most well-planned operation of IAF and all the speculations related to it will be put to rest by his movie. He also thanks IAF for trusting him and his team and hopes that he will be able to do justice with the film.
While Twitterati slammed him for following Akshay's footsteps, many were requesting him to sign Akshay to play the lead role rather than playing it himself. Here are some of the most hilarious reactions:
#1
#BalakotAirStrike was the subject which could've been a bigger blockbuster than #URI if was made by good filmmaker & had correct star cast. Unfortunately Vivek Oberoi is making the film, and its BO fate is known to all. Enormous wastage of a Blockbuster subject. #Balakot

— Sumit kadel (@SumitkadeI) August 23, 2019
#2
Audience pic.twitter.com/jP5hkxDhC0

— संस्कारज़म (@Being_Sanskaari) August 23, 2019
#3
Ye fir flop karyega pic.twitter.com/GkDV1fQ4i6

— प्रोफसर Raja babu 🌈 (@GaurangBhardwa1) August 23, 2019
#4
Vivek Oberoi will make a movie on wing commander Abhinandan.

Akshay & jhon :#VivekOberoi pic.twitter.com/HHwcGdbOx5

— Ramu kaka (@insanepranav) August 24, 2019
#5
Wing Commander Abhinandan has seen some really tough times in his life. This will be the toughest. https://t.co/OYvKz98mPi

— Bollywood Gandu (@BollywoodGandu) August 23, 2019
#6
*Vivek Oberoi to make film on #Balakot Air Strike*

Akshay Kumar to Script Writers : pic.twitter.com/4EdrzOh4xC

— manish waghela (@manishnwaghela) August 23, 2019
#7
Vivek Oberoi please don't do this please. You already ruined Narendra Modi. Pleeeaaaasseeee dont

— Ankit Kumar (@AnkitKu52871508) August 24, 2019
#8
Vivek oberoi to produce a film on balakot Air strikes.
Meanwhile akki: pic.twitter.com/ymPdq8NYJL

— Vishesh kodwani (@kodwani_vishesh) August 24, 2019
#9
We all saw what happened with the Modi biopic. Credits to Mamta Didi for getting it stalled, had it released before the election Modi could have easily lost 20-25 seats 😭

The greatest favour @vivekoberoi can do for the country is : NOT PLAY ABHINANDAN.

RT this max, for India.

— Arun Vishwanathan (@arunv2808) August 23, 2019
#10
Vicky Kaushal rn pic.twitter.com/GPq7lLOGTY

— Kishan Jhunjhunwala (@Jhunjhunastic) August 23, 2019
#11
Akshay Kumar to Vivek Oberoi rn pic.twitter.com/lalu8WulwP

— sarcastic_ladkaa 🌐 (@Unsakht) August 23, 2019
#12
I request vivek oberoi to not destroy the the story…. Like Narendra Modi film…seriousness which uri film has.@vivekoberoi

— 🇮🇳 Vìkràñt विक्रांतவிக்ராந்த்🇮🇳 (@pakkabhakt321) August 23, 2019
#13
Vivek Oberoi needs to calm down and should calmly sign Akshay Kumar for this project so that both can win national award for best producer and best actor instead of destroying whole balakot story.

— Akshay | ಅಕ್ಷಯ | अक्षय (@AkshayKatariyaa) August 23, 2019
#14
Dear @akshaykumar and @TheJohnAbraham
Plzz #Balakot pe movie aap dono me se koi banalo🙏😣
Ye @vivekoberoi ko acting karte nhi dekh paayenge
Please sir🙏🇮🇳

— Aji.Ghanta (@CriticsForFun) August 24, 2019
What is your opinion on this matter? Should Vivek sign some other actor for the role or is he capable enough to play the main character?
Share Your Views In Comments Below