Entertainment
AICWA Outlaws Mika Singh. No One In India Will Work With Him
Two days earlier a video of Mika Singh performing live at the wedding of a Pakistani billionaire's daughter who is also said to be the cousin of former President of Pakistan, Pervez Musharraf.
The Jumme Ki Raat singer was invited to Karachi along with his crew of 14 people. The video of Mika Singh performing went viral on social media as soon it was shared. Mike received a lot of flak from both people of his country and our neighboring country Pakistan.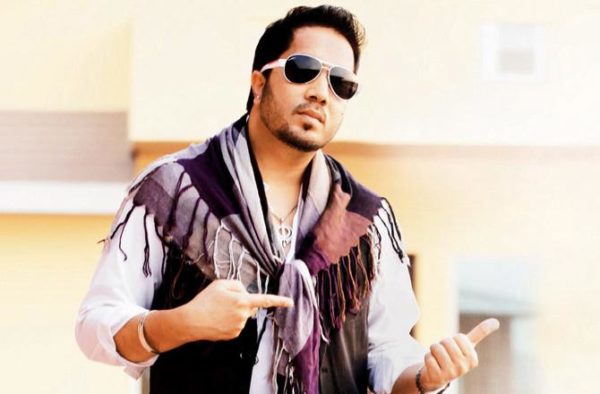 On Tuesday, All India Cine Workers Association (AICWA) released a statement stating that they have decided to boycott Mika Singh from the film industry. Mika's association with film production houses, music companies and digital music providers will be boycotted.
Kashmir fall by India but in Karachi Indian singer Mika Singh performing
Visa was issued by #SelectPM intervention #NayaPakistan pic.twitter.com/p04KLwu9UU

— Ayesha Kamran (@PTILahori) August 9, 2019

President of AICWA Suresh Gupta further said, he'll make sure that no one will work with Mika Singh in the future. It was also stated, 'Mika Singh puts money above nation' when tension between both the countries is at the edge Mika still opted to perform in Karachi.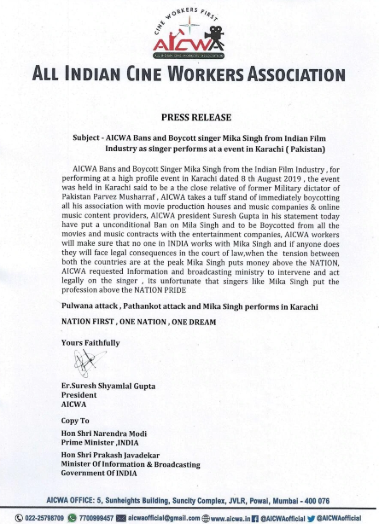 Mika Singh reportedly performed on 8th August in Karachi and the Indian popstar had to face the wrath of angry twitteratis. As people from both the nation is amazed that Mika still opted to perform in Karachi amidst the strained ties between India and Pakistan at present.
Share Your Views In Comments Below