News
Amazon CEO Jeff Bezos Announces Divorce With Wife MacKenzie, Netizens React To The News
The richest man in the world, founder of Amazon, Jeff Bezos has shared some sad news on Twitter. He has announced on Twitter that he and his wife, MacKenzie are going to divorce after 25 years of marriage.
Jeff Bezos tweeted,
— Jeff Bezos (@JeffBezos) January 9, 2019
He wrote, "After a long period of loving exploration and trial separation, we have decided to divorce and continue our shared lives as friends,"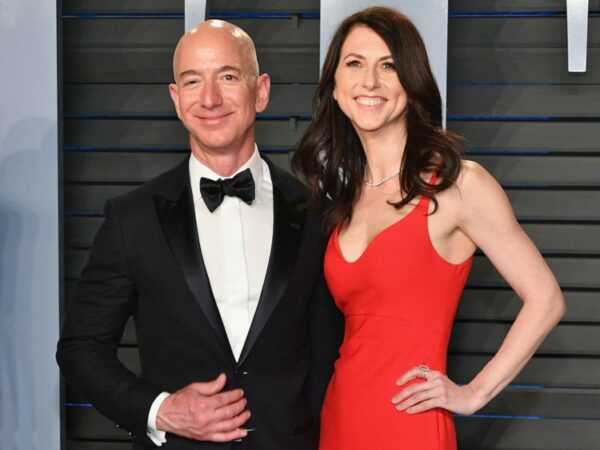 Amazon was founded by Bezos over 25 years ago, and this week it has gone on to becoming the most valuable company listed, surpassing even Microsoft.
The couple have four children together. Bezos' wife MacKenzie is a novelist, who has had two novels published. However, the decision is mutual from what can be made of the statement.
People are really heartbroken. Check it out:
1.
I just don't understand why people give up on a marriage after working on it for 25 years! That seems like such a long time.

— Aditi Nadkarni, PhD (@aditinadkarni) January 9, 2019
2.
Your divorce sounds better than most people's marriages

— Robert Sharples (@BertSharples) January 9, 2019
3.
It is a sad news. I hope both of you have thought through that what worked for last 25 years which is not working right now.

— Kapil Rajyaguru (@Kapil_Vaishali) January 9, 2019
4.
If you'd do it all again, that shows some deep love. Then why not work it out and keep your commitment to each other?

— jedi1982 (@Jedi1982) January 9, 2019
5.
Best of luck to you and MacKenzie.

— Tony Tellez (@tonytellez) January 9, 2019
6.
That must be the most congenial, heartwarming divorce statement I've ever seen.

— Widget (@RazorWidget) January 9, 2019
This is some really sad news.
Share Your Views In Comments Below