Bollywood & TV
Ameesha Patel's Account Hacked & Here's The Man Who Helped Her Recover It With Cyber Police
It is being said that success comes to those who show never give up attitude and keep on working hard despite facing obstacles in life and Murtaza Rangwala is also one such person.
Though Murtaza hails from Mumbai, the city which is known as the land of infinite opportunities, his journey was full of ups and downs, mostly because of the responsibilities that he had towards his family. He enrolled for an engineering course as this was what his parents wanted but it was not easy for him as he didn't want to do it. However, there was no lack in his efforts and he started repairing phones for earning money. With his determination, he soon started working as an IT expert and helped many celebs in saving their social media pages from hackers.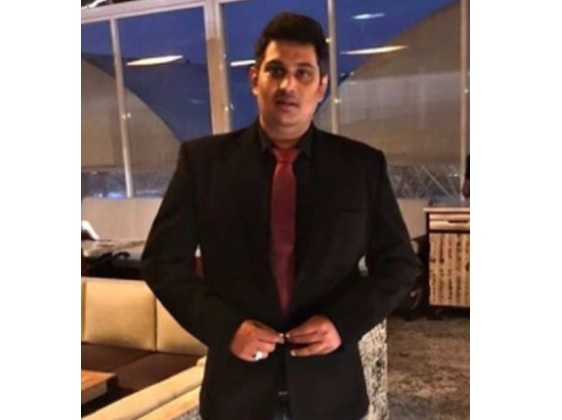 Now Murtaza was earning reasonably well but he wanted to do something bigger so he kept on saving money. Then he started a website laughasia.com in collaboration with his friends; the project turned out to be profitable but unfortunately the website was closed down and in another horrific incident, he also lost his house.
However, it didn't stop him from making big in life as he started one more website which is one of the most famous movie websites of India – Filmymantra.com. Along with his website, Murtaza Rangwala also works as a digital marketer, ethical hacker and PR specialist. He has saved more than 100 celebs from the Pakistani cyber attack too.
Recently, he worked in collaboration with Maharashtra cyber cell and helped the Bollywood actress Ameesha Patel in getting back her Instagram account, Twitter account and emails as they were hacked. He also stopped the hackers from hacking her emails further and for all the hard work that he did, Ameesha Patel is all praises for him.
Here is the video in which Ameesha is seen thanking Murtaza for the relentless hours that he spent for the task:
Click here to watch this video directly on Instagram
Murtaza has also carried out various social media campaigns, for example the ones which made Disha Patani the most trending celeb, etc.
Murtaza Rangwala is certainly an inspiration for many youngsters and we wish him all the best for his future endeavours!
Share Your Views In Comments Below