Bollywood & TV
Amit Sadh Slams Celebs Who Post Vacation Pics During COVID-19 Pandemic, Calls Them Insensitive
The coronavirus pandemic is not over yet, in fact it is getting more harmful and destructive as the second wave is spreading faster than the first one and the virus has become more lethal this time because of the new variants that it has developed. The situation in many states is quite worrisome and night curfew, lockdown and some other restrictions have been imposed by the state governments to stop the spread of the virus. However, all these steps haven't provided expected results and in some states such as New Delhi, Maharashtra, etc., a complete lockdown seems to be inevitable.
Nevertheless even in such critical times, there have been some celebs who are enjoying their vacations in Maldives and other places and posting photos and videos in order to keep their fans updated. The actor Amit Sadh appears to be pretty unhappy with these celebs as he has taken a jibe at those celebrities and also called them insensitive.
In his recent social media post, Amit Sadh reveals that he is going offline because he feels that his gym posts and other silly posts are of no help to people as the Mumbai city, state of Maharashtra and the entire country are going through a tough phase.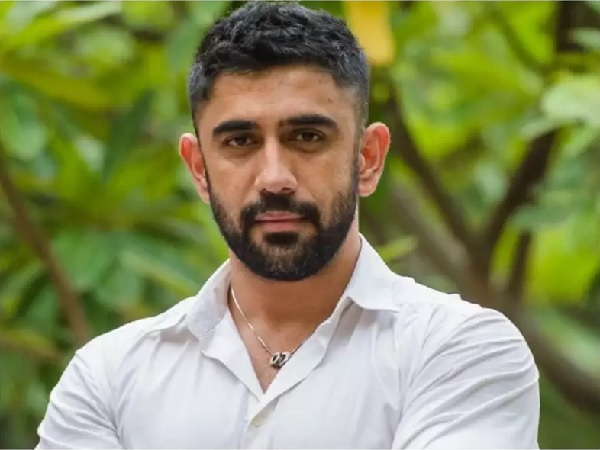 Amit Sadh further writes that he is not targeting anyone but he is of the opinion that the best way to be sensitive in such scenario is to pray and just hope that things get back to normal soon. He also adds that privileged people should help those who earn less and the daily wage earners as in such a situation, poor people suffer the most. He also states that he will keep on doing what is necessary such as following all the safety precautions. He also tells his fans that he will only stop posting on social media handles and they can still contact him by messaging him whenever they want.
Here is his complete post: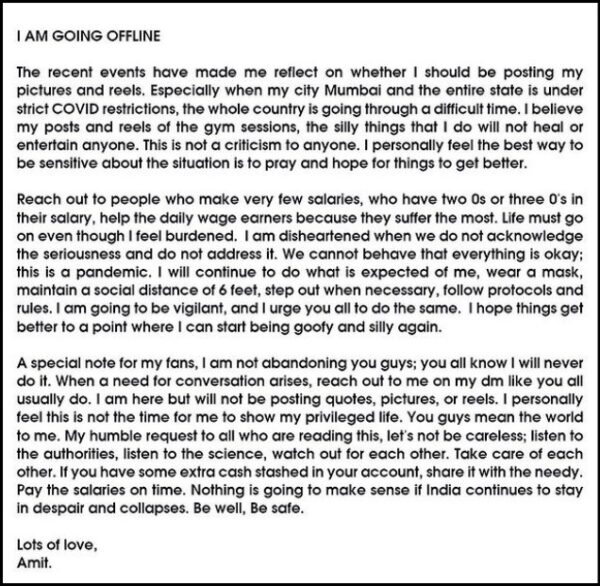 During an interview, Amit Sadh says that the profiles of some celebs are very much different from the reality. He also adds that they should act a little sensitive and stop rubbing their privileges on the faces of those who are suffering at the moment.
He cites the example of Hollywood actor Brad Pitt and asks whether he has told the world that on which exotic island he is spending time. Amit says that there is so much sorrow all around and then he expresses his sense of surprise as to how a person can act as if nothing has happened just because he has not been affected at all. He concludes by saying that he has been wishing to say this for some time now as everything seems to be fake and there is no space for simplicity.
The actor has talked about quite sensible things! Do you agree with him?
Share Your Views In Comments Below