News
Amol Palekar's Speech Abruptly Cut Off At Mumbai Event, People Are Calling It Rude & Insulting
Dissent refers to when you criticize or raise your voice against something or a popular opinion that is commonly held. And in India, when we dare to do so, we're either cut off or humiliated in public.
That is exactly what happened to veteran actor Amol Palekar, who had been asked to give a speech at the National Gallery Of Modern Art, which had been organized by the Ministry of Culture.
Palekar tried to highlight the fact that the Ministry of Culture had prohibited any kind of artistes' advisory committee at the Bengaluru and Mumbai centres of the gallery.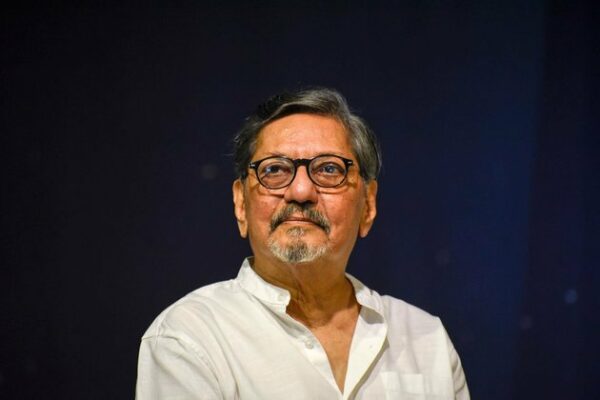 This has been termed as an 'ideological decline to art' and Palekar wanted to highlight the numerous disadvantages that such a move will bring along.
However, a woman in the panel kept interrupting him and rudely cut him off in the middle of his speech. At one point, Palekar seemed ready to give up and walk away.
However, when Palekar tried to proceed with the speech, another woman in the gallery interrupted him and asked him to focus on the event, which revolved around artist Prabhakar Barwe.
Ever since then, the video has gone viral on social media. Check it out here:
Just got this video of one of my favourite actors, Amol Palekar, being cut off while ruing the loss of independence in art at @mumbai_ngma simply because he seemed critical of a Ministry of Culture/NGMA decision.

This is what #intolerance in the present times is all about. Sad! pic.twitter.com/u8L30qeiz7

— Annu Tandon (@AnnuTandonUnnao) February 9, 2019
A lot of people are raising their voice against the humiliation that Palekar had to face.
What a disgusting display of officious mediocrity, busily genuflecting before the government while insulting a great artiste like Amol Palekar. That's why the govt needs to GET OUT of art/ art bodies and why they are wallowing in a swamp of decay https://t.co/lLbw3ZsOlK

— Sagarika Ghose (@sagarikaghose) February 10, 2019
Even this:
Veteran Actor and Film Maker Amol Palekar being rudely cut off and asked to shut up just because he was mildly critical of Ministry of Culture. There is no Intolerance. Only sycophancy is tolerated pic.twitter.com/pFN6rhQ1g9

— Joy (@Joydas) February 9, 2019
Is art not supposed to be a reflection of contemporary society? Does that not mean it should be free from the influence of the government? But then again, who's gonna dare to raise their voice against the government?
Share Your Views In Comments Below