Entertainment
An Egg Has Beaten Kylie Jenner & Become The Most Liked Photo On Instagram. Even Kylie Reacted
Almost a year ago, in February 2018, Kylie Jenner uploaded a photo on Instagram in which her daughter Stormy was seen holding her finger. Later this photo went to become the most liked pic on the photo-sharing site with more than 18 million (1.82 crore) likes.
Here's the pic: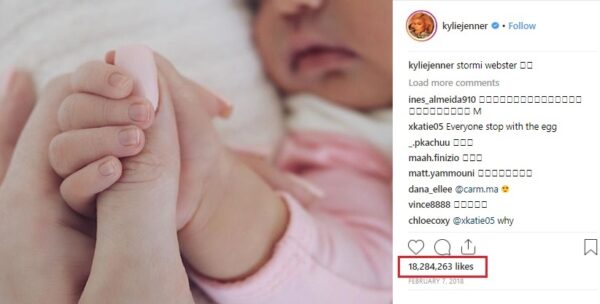 Since then, no photo came even close to the record made by the above image. However on January 4, a pic of an egg was posted by an Instagram account known as "world_record_egg" that also made its intentions clear, i.e., to become the most liked Instagram photo.
The caption of the pic read, "Let's set a world record together and get the most liked post on Instagram. Beating the current world record held by Kylie Jenner (18 million)! We got this 🙌"
Check out the image: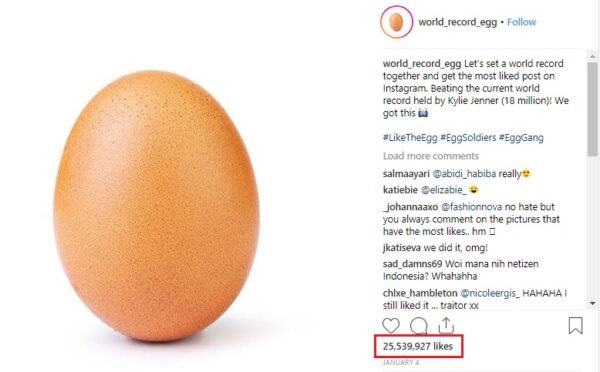 Till the time this article was written, this photo of the egg had received more than 25 million (2.55 crore) likes.
Even more interestingly, the account "world_record_egg" has made only one post so far but it has 2.6 million followers.

When an attempt was made by an entertainment portal to find out the people behind this account of Egg Gang, it was found that a chicken of British origin is behind it. The name of the chicken is Henrietta and it said that Eugene is its egg. Moreover, it feels that the egg has achieved this milestone because the egg has strong power.
When Henrietta was asked which came first – chicken or egg, it replied, "The Egg Gang". It also wrote an Instagram story and claimed that egg gang is just getting started.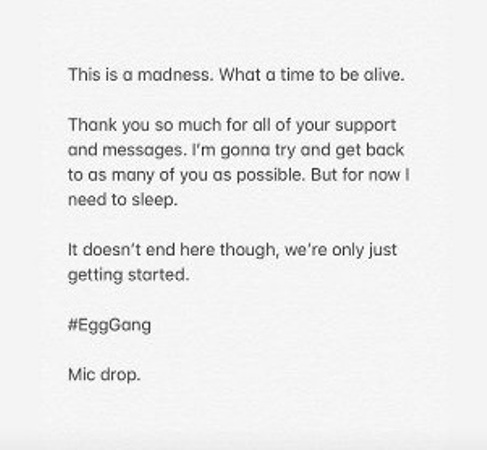 Kylie Jenner also took to Instagram and accepted her defeat by posting a video which she captioned as "Take that little egg". In this video, she is seen as cracking an egg on the road.
Click here to watch Kylie's reaction on Instagram
Have you liked the egg's pic so far?
Share Your Views In Comments Below