The American multinational technology company Apple was all over the social media yesterday after the Apple Unleashed Event got over because of the high prices of its newly launched Apple MacBook Pro.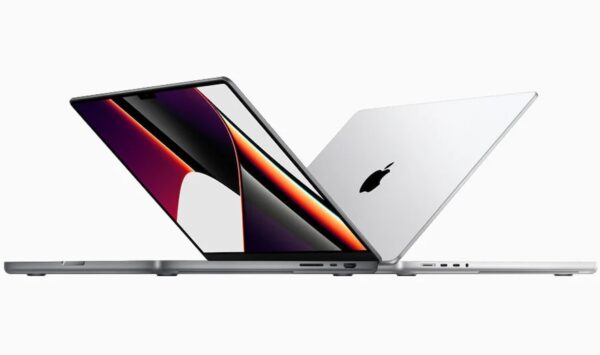 Netizens had a great time reacting over the same and the micro-blogging site Twitter was flooded with memes and jokes and now Apple is once again getting targeted because of its polishing cloth which has been priced at $19 (Rs. 1400 approx.)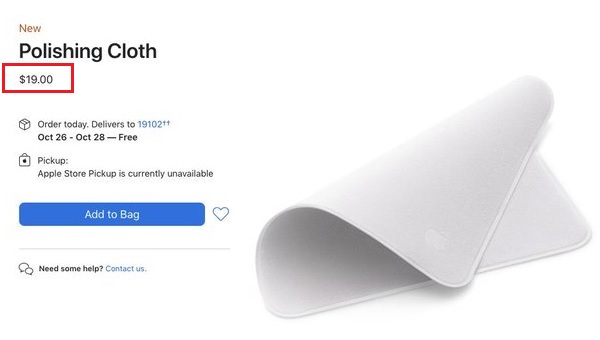 This micro fibre cloth has the logo of Apple and it is specifically for the purpose of cleaning all the Apple devices. As per reports, the cloth is compatible with all the devices that have displays made of nano-texture glass.
A piece of cloth to clean your Apple devices will cost you $19 https://t.co/dKtLJZvj6y

— The Verge (@verge) October 18, 2021
However, the online community was not happy with this launch of Apple and while some called it the peak of capitalism, others named it as an act of absurdity and greediness.
Here are some of the selected reactions:
#1
peak capitalism might be this $19 Apple polishing cloth pic.twitter.com/f5vbRwe3fG

— Andrew Cunningham (@AndrewWrites) October 18, 2021
#2
A week later)

Maybe that Apple cleaning cloth will make my iPhone more shinier 😓@Apple pic.twitter.com/SY9RkzYi8A

— Tony™️ (@ovalpocket) October 19, 2021
#3
Honestly, first I thought this was some kind of an April Fools joke but then its October

— SirKaasm (@rettiwtart) October 19, 2021
#4
Knowing Apple if you don't clean your device with this cloth it will void your warranty

— JJ9 for Heis〽️an (@JKSully313) October 19, 2021
#5
Absolute absurdity and Greedy, The cloth should be thrown in with the purchase of the overpriced Apple devices for free. Just milking the consumers for their every drop and it's shameful of Apple 🇺🇸

— D M N (@Deen_Noor786) October 19, 2021
#6
They charge a premium for trivial products and features. PC and Android a much better value. Apple pricing makes it elitist, and unattainable by everyday people.

— SofaKingDazed (@SofaKingDazed) October 19, 2021
#7
So ur telling me the apple polishing cloth has a compatability list 💀💀 I can't anymore- pic.twitter.com/hBrZ8XKP0t

— Avery (@stanloonasilly) October 19, 2021
Whatever Apple may launch but the Indians have a reputation of using old cloths for cleaning purposes because of which this cloth is absolutely meaningless for the desis. Moreover after selling products at such whopping prices, this cloth from Apple seems to be a sort of exploitation.
Are you interested in buying it?