Technology
Steve Jobs' Rare Handwritten Ad For Apple-1 Sold For This Whopping Price
Not just the new products but Apple's old or legacy products also demand huge prices in the auctions. Recently, Steve Jobs' Rare Handwritten Ad For Apple-1 Sold For This Whopping Price…
The products of Apple are quite expensive as they are highly advanced in terms of technology and features but it is not just the new products, the old or legacy products of Apple also demand huge prices in the auctions.
Steve Jobs' Rare Handwritten Ad-
If you are not aware then let us tell you that in 2019, the Apple 1 which was a desktop computer, originally purchased in 1976 was auctioned for a price of £3,71,000, which comes to Rs 3.8 crore, approximately.
If you think that Apple 1 computer has been sold at a whopping amount, let us tell you that a handwritten ad-draft for Apple 1 which was written by Steve Jobs has been auctioned at a huge price of $1,75,759 (Rs 1.44 crore).
As per MacRumors (a website which publishes articles and news related to Apple Inc.), this ad-draft seems to be of an ad which was published in a magazine in July 1976.
In this ad-draft, Steve Jobs has written, "Board only + manual, $75. A real deal," and it also contains signature of Steve Jobs along with the address of his parents' house where Apple got started.
Here Are Few Related Images And The Ad: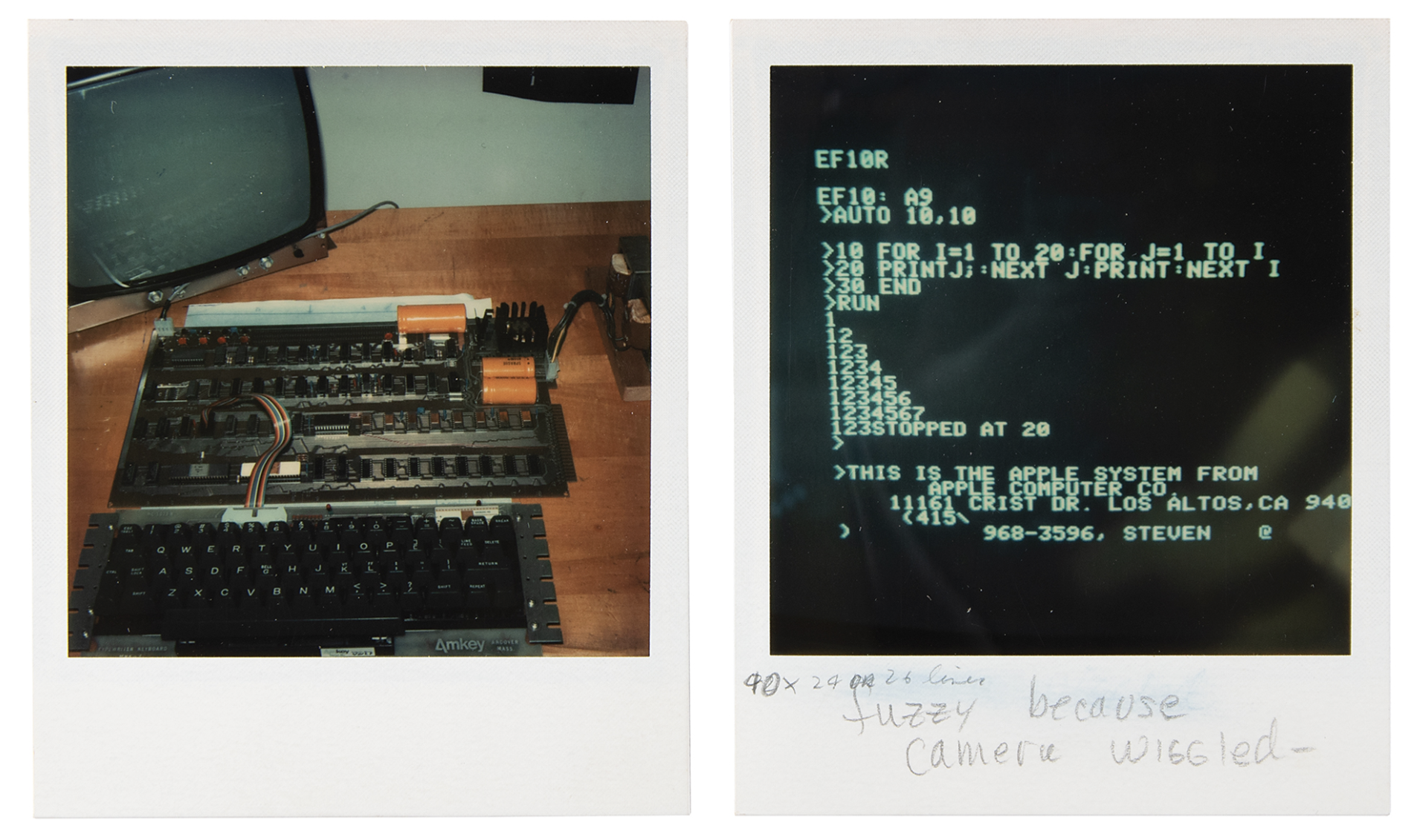 Apple Computer Company was founded by Steve Woznaik, Steve Jobs and Ronald Wayne on 1 April 1976 and in the present times, it is the world's largest company in terms of revenue.
The prices which these legacy products attract are insane, agree?