Business
Attracting More Attention Online- How To Get Your Organization Noticed
We are spending more time online than ever before. With screen time and online sales increasing year on year, businesses and organizations have an opportunity to capitalize on the popularity and reach of the web. If you're looking to attract more attention online, this guide is packed with useful tips.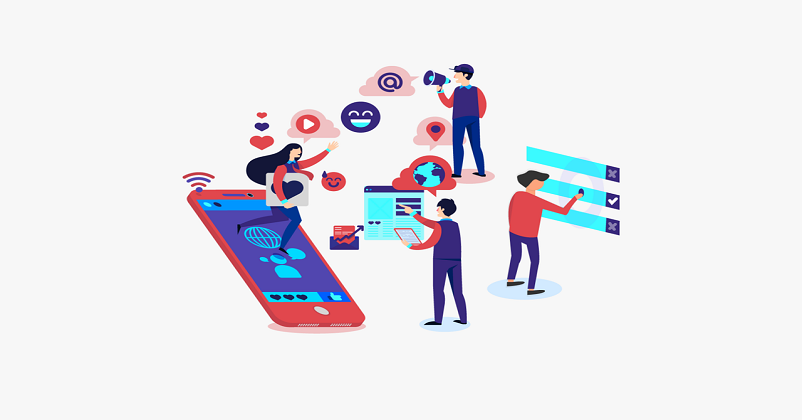 Image credit: a href="https://pixabay.com/illustrations/social-media-social-marketing-5187243/">https://pixabay.com/illustrations/social-media-social-marketing-5187243/
Targeted marketing
One of the most effective ways to enhance your online presence is to run targeted digital marketing campaigns. From digital marketing for education to social media campaigns for clothing and beauty brands and tailored SEO for healthcare and hospitality businesses, there are several ways to use the Internet to reach out to target audiences. The first step is to define the ideal customer. Think about who you want to connect with and then use market research and data analysis to find out more about them. Use your findings to choose channels and platforms and streamline techniques. If your marketing campaigns are designed specifically to engage with the people who are most likely to have an interest in your products and services, this should help you increase traffic, generate and convert more leads and raise brand awareness.
Improving your website
When you're on a mission to turn heads online, it's always beneficial to think of your website as a store window. You want your site to encourage users to take the next step by getting in touch, signing up or subscribing, or making a purchase. Analyze data, look for weaknesses that are preventing lead conversion and put yourself in a prospective customer's shoes. Make sure your site looks professional and inviting, focus on creating and sharing high-quality, engaging, useful content, include images and video clips, check that your pages are mobile-friendly and optimize functionality. If your pages are slow to load, it's difficult to make a payment, links don't work or product images or descriptions lack information or clarity, you could lose customers. If you're not experienced in web designand you don't have experts on your team, consider hiring an agency to overhaul or modify your website for you.
Social media
Social media started life as a platform for keeping in touch with friends but it has evolved into an incredibly valuable marketing tool for organizations across several sectors. You can use social media to promote products and services but crucially, you can also take advantage of the opportunity to establish connections, build relationships, engage with potential clients and reach large audiences to tell them about your brand, business or organization. Create profiles on channels and apps that are popular among the target demographics, post high-quality content that is relevant to your brand and your ideal client, and showcase the human side of the organization. 
Are you struggling to attract visitors to your website, or have subscriptions, applications or sales stalled? If you're keen to attract more attention online, it's wise to devote time, energy and money to enhancing your website, running targeted marketing campaigns and using social media to build strong connections with prospective and existing customers. 
Share Your Views In Comments Below