News
Auto Rickshaw Driver From Gurgaon Was Fined Rs. 32,500 For Jumping The Red Lights
Motor Vehicles (Amendment) Bill 2019 which was passed in the Lok Sabha has come into action two days back. Motor Vehicles Act of 1988 has been amended in the new bill and traffic violations fines have been increased. The bill was passed by the speaker Om Birla on the basis of voice note.
Recently, the citizens were taken aback when a two-wheeler rider was charged Rs. 23000 for violating the traffic rules in Gurugram, New Delhi. The Man, Dinesh Madan was issued with a hefty challan (ticket) by the Gurugram Traffic Police because he wasn't wearing a helmet, driving without his license and the pollution certificate was missing.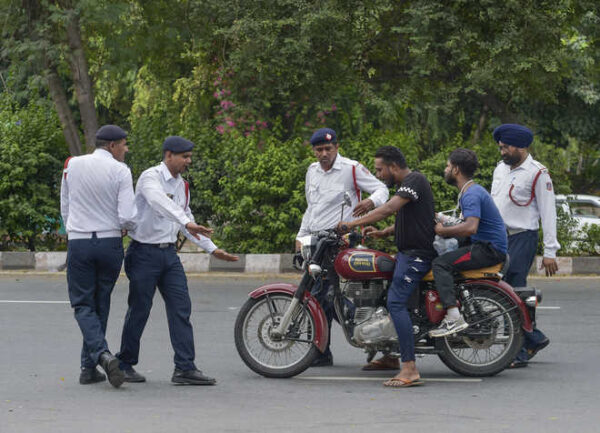 On Tuesday 3rd September, the Gurugram police also issued a hefty challan (ticket) of Rs. 32,000 to an auto rickshaw driver after he allegedly jumped a red light in Sikanderpur, Sector 26.
The traffic police officers stopped Mohammed Mustakil who is a native of West Bengal and asked him to present the legal documents which he failed to provide. The rickshaw driver even urged the police officer to give him 10 minutes so that he can get the papers as he realised he left the papers at his home in DLF Phase-3.
Officials instantly confiscated the three-wheeler and fined the 30-year-old auto driver on the basis of 5K for riding without his license, 5k for not carrying his registration certificate, 2k for riding without insurance, 1k for not wearing the helmet, 10k for violating pollution laws, 500 for security registration plates, 5k for dangerous driving, 5k for jumping the traffic lights which sums to Rs. 32,000 for violating several traffic rules. \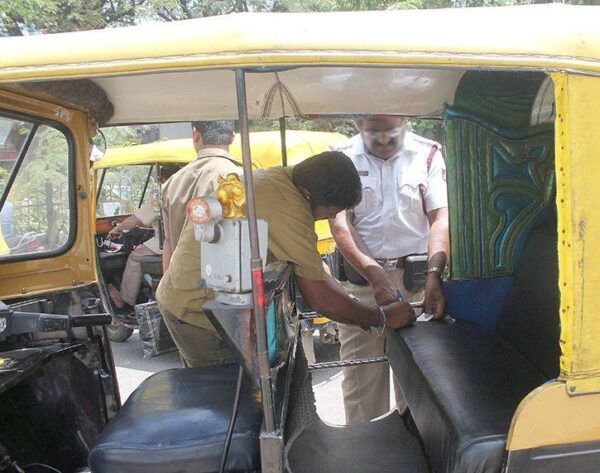 Mustakil said, I begged the traffic police officers to give me 10 minutes to return home to collect all the documents. But he did not listen to me. I wasn't aware of the recent hike in the fines for violating the traffic rules.
The auto driver further said I have to go to the district court at Rajiv Chowk on Wednesday. As the officers said, I need a good lawyer to get my auto-rickshaw back cause I have every document with me and hopefully the amount of the challan will be reduced.
Well, seems like the new amendment bill is going to keep the people under control from violating traffic rules or the needy people will be just another victim.
Share Your Views In Comments Below