The Indian movie lovers has many options this week as they not only have a couple of Bollywood flicks to choose from but one Hollywood film as well.  Saif Ali Khan and Tabu starrer "Jawaani Jaaneman" is all set to release today (31st January, 2020) along with Himesh Reshammiya's "Happy, Hardy and Heer" but our pick for the week has to be the latest installment from the "Bad Boys" franchise – "Bad Boys For Life".
Bad Boys For Life:
After a wait of 17 long years, we will get to see our two favorite actors Will Smith and Martin Lawrence on the big screen, back in action, having fun while shooting bullets and giving tough time to the criminals. The sequel to "Bad Boys II" was discussed earlier as well and Michael Bay was also interested in directing but it didn't happen due to the monetary constraints.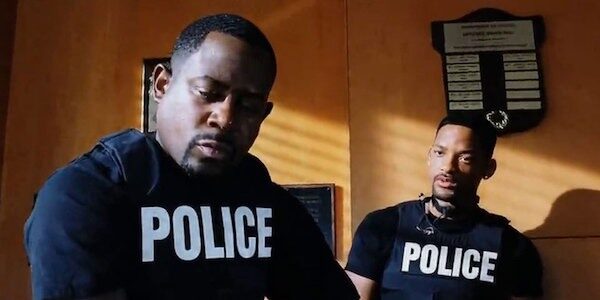 Luckily for the movie lovers, the announcement regarding the project was made in 2018 and the film was shot in 2019 from January to June in the beautiful locations of Miami, Mexico city and Atlanta. The flick has been directed by Abdil & Bilall while it has been bankrolled by Will Smith, Doug Belgrad and Jerry Bruckheimer. It also stars Vanessa Hudgens, Charles Melton, Paola Núñez, Kate del, Nicky Jam, Joe Pantoliano and Alexander Ludwig in important roles.
Plot:
Talking about "Bad Boys For Life", Marcus Burnett wanted to take retirement after becoming grandfather and tells his partner Mike Lowrey about it but things changed completely when an assassin Armando shots Mike.
Mike was hospitalized but soon everybody related to an old case starts losing life and it was then that Mike asks his partner Marcus to join him for the last time. However as Marcus decided not to indulge again, he initially refuses but later on joined Mike and then the audience gets to see some awesome camaraderie along with mind-boggling action.
Verdict:
This is certainly a treat to watch and it will definitely make some people nostalgic, making them remember the time when they saw the first two movies with their friends and family.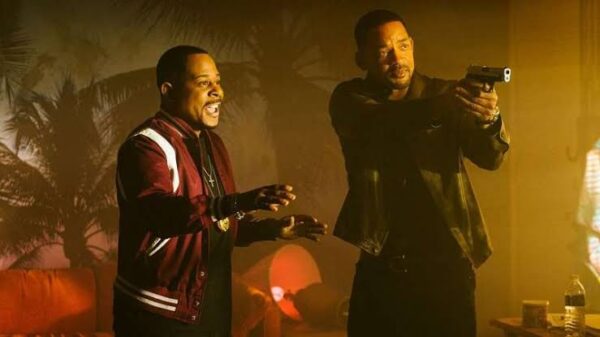 The movie may be releasing today in India but it has already got released in USA on January 17, 2020, and has earned more than $225 million worldwide till now.
Rating:
We are giving 4 stars to "Bad Boys For Life" and it is highly recommended that if you are making up mind for anything this weekend, watching this movie will be a great idea!
Twitter review of Bad Boys For Life:
If you still have any doubt, just take a look at these tweets by those who have already watched the movie:
#1
We ride together, we die together. Bad boys for life.

What a movie 😭❤️

— Muhammad (@muhammadmanjra) January 25, 2020
#2
https://twitter.com/krnshye/status/1221098237207015426
#3
If you're thinking of watching bad boys for life, I'm here to tell you it's really worth your time and money 💯

— Daddy's girl ♥️ (@selenkei3) January 25, 2020
#4
I just saw Bad Boys for Life and it was awesome! pic.twitter.com/DIWctMXQ7N

— Alec Behan (@alec_behan) January 25, 2020
#5
#BadBoysForLife was so good. Just as solid as the first 2 👐🏾

'We ride together, we die together, bad boys for life!' pic.twitter.com/I9kH2nrV9A

— Nikky (@nikkyloves) January 24, 2020
#6
'Bad Boys For Life' is officially my favorite movie of 2020.

I don't even care that other great movies might come out this year.

That's it for me!

— Johnny Drille (@Johnnydrille) January 25, 2020
#7
My husband doesn't want to go watch Bad Boys For Life with me. I laugh because he actually believes he has a choice 🤣 !!!

— Thembisa Liyema Nxumalo (@tembisa) January 25, 2020
#8
Just been to watch
Bad Boys for Life and was great, took me back a few years and was nostalgic a little too!
A Good film#BadBoysForLife pic.twitter.com/oVAvtC25kK

— DC WORLD (@_DCWorld) January 24, 2020
#9
@Johnnydrille The bad boys franchise is my movie of all times. I don't ever get tired of watching it. Abeg give your brother level by following me biko 🙏

— OBI-DIENTLY Efe💙 (@igho_efe) January 25, 2020
#10
The movie was unarguably the best I've seen in the cinema in like a year. No dull moments.

— Ejiro Orherhe (@EjiroOrherhe) January 25, 2020
#11
Bad boys brings heaven down to you!

— KingsEnt (@kingsent_ng) January 25, 2020
Have a happy weekend!