News
Bihar Girl Gets Prosthetic Leg After Video Of Her Hopping To School For 500M On 1 Leg Goes Viral
There are two types of people in this world – first who don't give up in life no matter how difficult the situation and circumstances may be and second those who keep blaming others for their failure despite the fact that they haven't given their 100 percent in achieving their goal.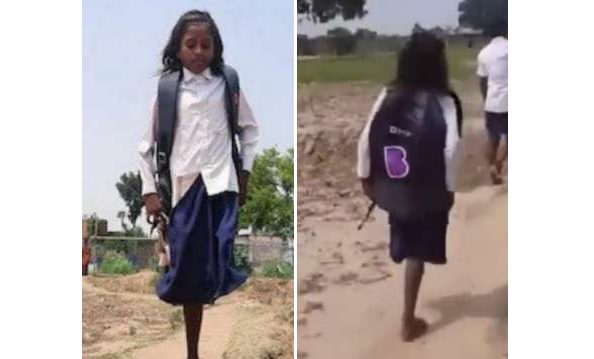 10 years old Seema from Jamui, Bihar, is from the first group as she didn't compromise with difficulties of her life and kept on working hard for her bright future. 2 years ago, she met an accident with a tractor after which her one leg had to be amputated as the doctors were left with no other choice. Seema understands the importance of education and she was not willing to let her physical disability affect her studies.
Recently a video was posted on the micro-blogging site Twitter by a news channel which showed Seema hopping on one leg as this was how she used to go to her school every day; her school is around 500 meters away from her house.
The video soon went viral and people praised the little girl for her dedication towards education. Moreover, once again we got to experience the power of social media as Bihar State Education Department came into action and provided her with a prosthetic leg so that she can walk to her school without facing any difficulty.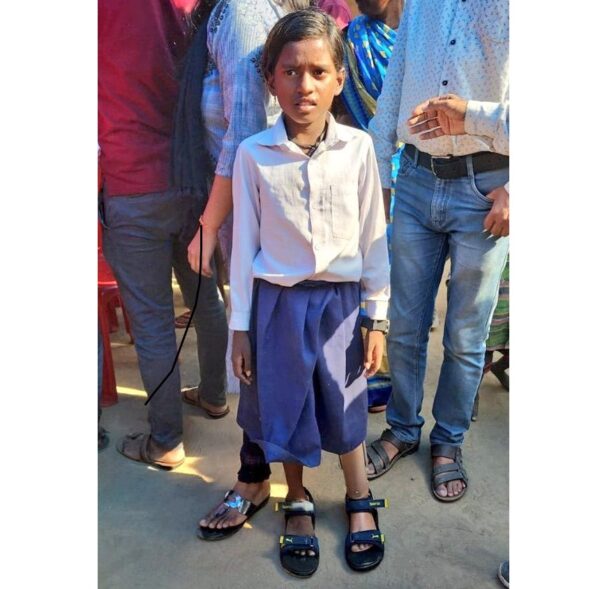 The photo of Seema with prosthetic limb was shared by IAS officer Awanish Sharan with the caption, "'सोशल मीडिया' की ताक़त" (Power of social media).
'सोशल मीडिया' की ताक़त.❤️ pic.twitter.com/ztAxcBr7QZ

— Awanish Sharan (@AwanishSharan) May 27, 2022
The district magistrate of Jamui, Avaneesh Kumar Singh has also gifted Seema with a tricycle and a wheel-chair. Seema expressed her happiness after receiving the help and she stated that she would keep on studying and fulfill her dream of becoming a teacher.
We salute the dedication of the little girl and hope that all her dreams come true.
Share Your Views In Comments Below