News
BJP MP Calls Priyanka Gandhi "Pappu Ki Pappi", Twitterati Is Clearly Not Happy
The world of politics has never been clean. But what has been even more unclean than that world is the blow of words and comments by a few politicians, who claim to be the protectors of the nation.
BJP MP, Mahesh Sharma spites Priyanka Gandhi and Mamata Banerjee for no apparent reason. His unwarranted and insulting comments are meant to shame womanhood but it reflects his own nature to a great extent.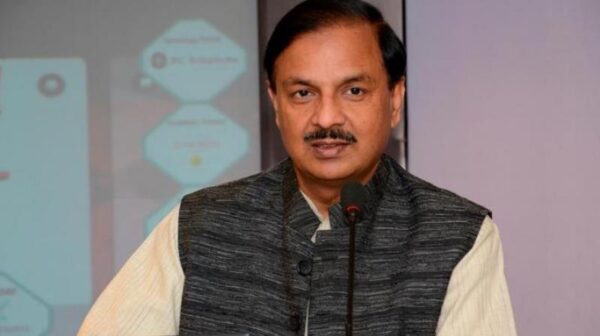 Referring to Congress President, Rahul Gandhi as Pappu, he addressed Priyanka Gandhi as "Pappu ki Pappi", implying that they were birds of a feather who flock together.
He even insulted West Bengal's Chief Minister, Mamata Banerjee, saying that no would pay heed to her if she were to go and perform Kathak. And, BJP claims to protect and respect the women of the nation.
Quite naturally, this infuriated Twitterati, and this is what they had to say:
#1
#VampireCongress? After sometime of #ManoharParrikar ji passing away, @BJP4India union minister Mahesh sharma speaks this (Watch Video)
Should we use this kind of language or these types of words for a woman?

(SFEnglish) pic.twitter.com/IPlEukDqub

— Gaurav Gupta (@GauravGupta_INC) March 18, 2019
#2
Ladies and Gentlemen.
Presenting to you Chowkidar Mahesh Sharma and RSS Culture. https://t.co/6Wf90QpYBf

— Alok Shinde (@alokshinde) March 18, 2019
#3
Look at this Communal fascist morons….Pl teach these bjp morons a lesson.. https://t.co/EX2uUdcleD

— sathya prakash E (@sathyaprakashe) March 18, 2019
#4
Mahesh Sharma, Union Minister of "Culture" in the present central government of India using choicest abuses, misogynist and sexist terms in a public meeting👇. Waah Modi ji Waah! https://t.co/FCsBdUhskd

— Grumpy Stewie | سٹوی (@Atheistblood) March 18, 2019
#5
Shame on you #centralminister @dr_maheshsharma for your dirty word on your oppositions about @RahulGandhi and @priyankagandhi etc. And @aajtak you r publishing this news without taking any action against him. Can't believe this.
Jai Hind JaiBharat.

— Anurag Rawat (@AnuragR38456287) March 18, 2019
#6
WE ALL HANG OUR HEAD IN SHAME TO ELECT SUCH PEOPLE IN 2014.

Minister of Culture @dr_maheshsharma 👇👇👇

TIME TO THROW BJP GOVT. IN GARBAGE WHERE IT HAD COME FROM…#ChowkidarChorHai #ChowkidarHiChorHai https://t.co/XlutOafYy9

— Parag Deshmukh (@PD16022017) March 18, 2019
After all the hue and cry about the people of India being chowkidaars, this is what one of the chowkidaars had to say about the women of the nation. This is the amount of respect they have to offer to the women.
Share Your Views In Comments Below