Humour
Boyfriend Shares Girlfriend's Edited Photos On Twitter, Netizens Are Loving It
When you are in a relationship it is not all about sugar and spice and everything nice, sometimes it is getting on each other's nerves or driving crazy. It's not all about candlelight dinner or romantic getaway weekend, it is also playing pranks and pulling each other's legs. All the things mix together in a proper proportion makes a couple cute.
A cute couple from Chicago is setting relationship goals on Twitter and not in a romantic way. Theodore Gussie has come up with a strange idea to tease his girlfriend when she annoys him. Theodore is a YouTuber who edits his girlfriend Adilene Venegas' photo and enlarges her forehead and uploads it on Twitter.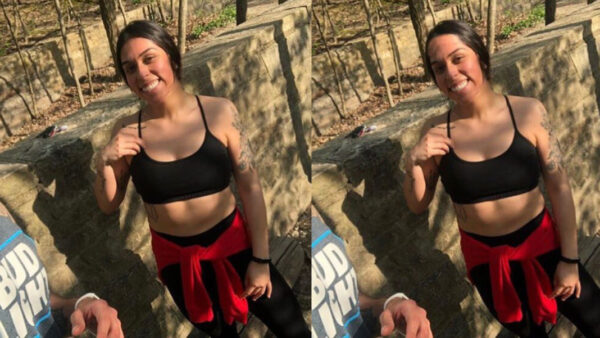 Sometimes when my girl makes me mad I upload pictures with her forehead edited to be slightly bigger pic.twitter.com/lRaZiTAZ1A

— Tgflx (@Tgflx1) June 27, 2019
After getting a positive response from the netizens he started sharing more edited photos of his girlfriend.
I normally don't post them but this is an actual thing I just slightly or drastically inflate her head depending on the anger level lol pic.twitter.com/CC2T71oSBM

— Tgflx (@Tgflx1) June 27, 2019
His girlfriend also replied to his tweet.
LMFAO I HATE YOU

— Adi (@AdileneVenegas) June 27, 2019
See how people reacted to the photos. Some even took inspiration from them and edited some of their pictures.
Pennywise and megamind pic.twitter.com/5aAknDX8HC

— Hunter Doradea (@HunterDoradea) June 29, 2019
Doing you justice ✊ pic.twitter.com/cSnIVhQydS

— _GIΔ_˚. ୭̥ (@1vAs2) June 28, 2019
— Ian (@iancameronn) June 28, 2019
— Rachel (@rahvil) June 28, 2019
I don't see the problem pic.twitter.com/kMQKALy27O

— alexandre payet (@alexandrepayet8) June 27, 2019
— lil tony (@lilly_puhalla) June 27, 2019
@tajme_ said I couldn't do it. She was wrong. pic.twitter.com/XJZx2ijxMl

— stay hydrated (@zoehuman1) June 28, 2019
— jsui_pas_la (@arifi70) June 27, 2019
Share Your Views In Comments Below