Extras
Breaking: Vijay Mallya Arrested In London & Twitter Is Filled With Funny Reactions
Liquor baron Vijay Mallya has been arrested for the 2nd time; he had defaulted on loans worth Rs 9000 crore and was already arrested once in Scotland Yard but was out on bail in just 3 hours.
Now, he has once again arrested in London under the Prevention of Money Laundering Act.
Mallya has always refused to be present in court or before the investigating officials in India. In March 2016, he had fled to Britain and misused all funds. He has been rejecting all accusations by investigating agencies and has claimed them as fabricated. Multiple warrants are pending against Mallya in different cases of money laundering as well as loan default.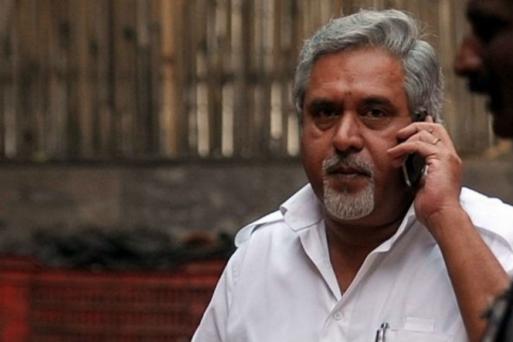 As of now, DD (The State Broadcaster) reported that Mallya has been arrested in London, however, it is said that the arrest could be a procedural one. Reports also say that a bail order might be applicable.
As per CBI, Mallya laundered these funds to various shell companies in 6 companies. Now that he's arrested, Twitter is filled with reactions…
Honeypreet-Moneyreet!
Morning : Honeypreet gets arrested.

Evening : Moneypreet gets arrested.
😂😂#VijayMallya

— LolmLol (@LOLiyapa) October 3, 2017
King of good times!
Vijay Mallya arrested. Even the King of good times can become pauper in bad times #VijayMallya

— Ra_Bies (@Ra_Bies) October 3, 2017
Waiting for another breaking news!
Waiting for the breaking news that #VijayMallya got bail in an hour

— Lazy Baba (@Lazyy_Baba) October 3, 2017
Lol!
I got bail. Thank you India #VijayMallya

— Vijay Mallya (@VijayMalllya) October 3, 2017
As fast as Dhoni
#VijayMallya is as fast as MS Dhoni to get the bails#Mallyarrested

— kamalnayanrai (@kamalnayanrai3) October 3, 2017
Should I be happy or sad?
Should i be happy or sad? i don't know, what is the point of arrest of #VijayMallya, if he is getting bail in next hour?

— Dipali Thakkar (@dipalit) October 3, 2017
Epic!
https://twitter.com/RakeshKadam/status/915191381487841280
Media can't differentiate!
#VijayMallya In india the media can't differentiate between 'Visit' and 'Arrest'.They uses the term interchangeably.

— Arman Ahmad (@AAhmad105) October 3, 2017
Lol, the reactions are hilarious. Do you think he will be out on bail?
Share Your Views In Comments Below