News
Businessman Slams Self-Proclaimed Influencers For Asking For Free Services. His FB Post Goes Viral
The Internet is a great place for promotional activities and many businesses are making optimum use of the social media networks as they have a greater reach in comparison to other mediums and the cost of advertising is also reasonable.
There are some online users who have a large number of followers on social media networks and they are quite helpful for the businesses as their huge follower base ensures a successful marketing campaign. Such online users are called influencers or Internet celebrities but nowadays, even those who have 2000 followers on Instagram have started calling themselves influencers.
Almost each hotel or resort in the world is getting many emails daily from a number of self-proclaimed influencers who propose to provide their services in exchange of free stay, meals and drinks in the hotel or resort.
Gianluca Casaccia, the 40 years old manager and co-owner of White Banana Beach Club, Siargao, Philippines, was also getting a number of emails daily from influencers and when he was not able to take it anymore, he took to his Facebook page and made this post: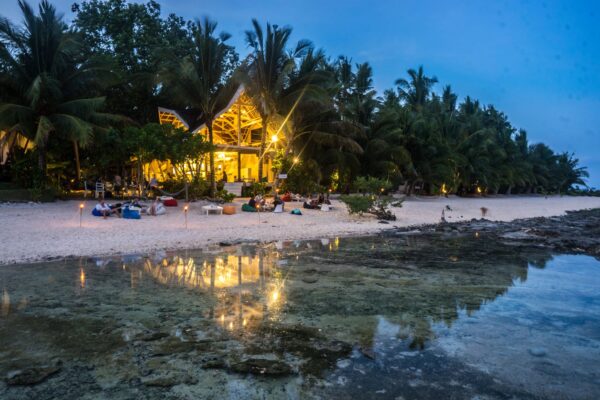 "Help out there.
We are receiving many messages regarding collaborations with influencers, Instagram influencers.
We kindly would like to announce that White Banana is not interested to "collaborate" with self-proclaimed "influencers".
And we would like to suggest to try another way to eat, drink, or sleep for free.
Or try to actually work."
Here's the Facebook post:
Gianluca had no intention of making the post viral but it has received 12K reactions, 1.6K comments and has been shared for more than 3000 times. Many people have supported the small-time businessman and one online user even called these self-proclaimed influencers 'modern day beggars'; however, some influencers have got offended with the post too.
However, Gianluca also made it clear that there was nothing against the influencers in the post and they had also worked with some influencers in the past but this time they were talking about those who just wanted to enjoy their services for free and he termed them as "wannabe freeloaders".
What is your opinion on this matter? Do let us know.
Share Your Views In Comments Below