Fashion
Celebrity Approved Saree Guide For You To Nail The Upcoming Summer Wedding Season
A saree is versatile. Quintessential, just like every woman out there! Give a woman a good-fitted blouse, right accessories, a beautiful saree and she is all set to rock the world. It can be cool, comfortable, sexy and playful -all in the same twirl, twist and fold. It could do the heavy duty of a desk and at the same time, it can double up as your play date for a girls' night out! Of all things, sarees are always a wedding favourite and a must-have for weddings as a bridal trousseau and as #ootd for the wedding. As summer is just around the corner and weddings are going to happen in bulk, here are our celebrity-approved summer sarees for this wedding season! Whether you are the BFF of the bride or the sister, here are the sarees at BharatSthali, just for the weddings- both as the timeless classics and in their modern pre-draped avatar. Find your favourite saree style, get your match made in a saree and topple that lehenga forever!
Rock the sharara saree!
Alia Bhatt played the perfect BFF and looked every bit the diva she is! She sported a pre-draped sharara saree, because after all, why would you not keep your hands free for all the dancing, without worrying about the pleats and pallu? The sharara saree is easy to manage and lightweight! Isn't this the best of both worlds and the perfect way to stand out?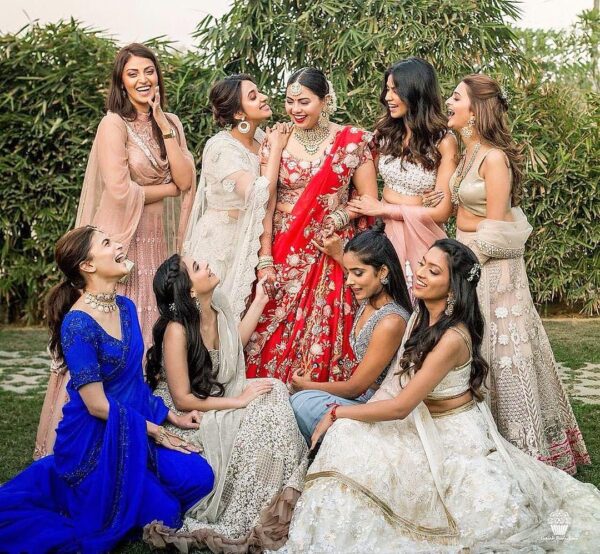 The puffy blouse!
While this saree has a movie name printed all over but it still is just the wedding edition your wardrobe could use! Her interesting puffy blouse is a beautiful update to otherwise traditional saree blouses and certainly over Jerry Seinfeld's puffy shirt! The buttery yellow saree also makes for a beautiful diversion to all the bling and tackiness you see at a wedding or reception.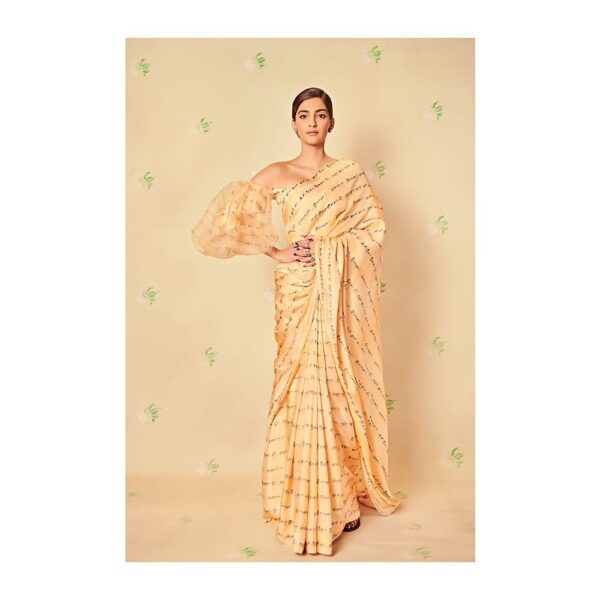 Shine like a star!
Move over the reds, pinks and the rest. Anushka Sharma brings the beauty of retro saree in seafoam green colour for this wedding season. This saree is a handloom delight in its own! With hand-cut crystal and sequins, hand-embroidered knots, this saree is an era of opulence in its own!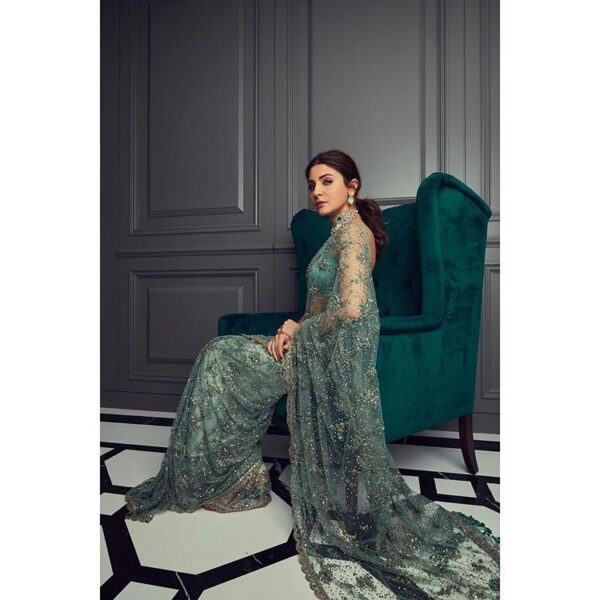 Look like a dream!
If you have any confusion or misconceptions about wearing white to a wedding, here's Jacqueline Fernandez looking like a vision in this white embellished saree at Sonam Kapoor's wedding reception. The strapless blouse adds oodles of oomph and sizzle to the Indian wear. This transparent and lightweight white saree is a sheer head turner!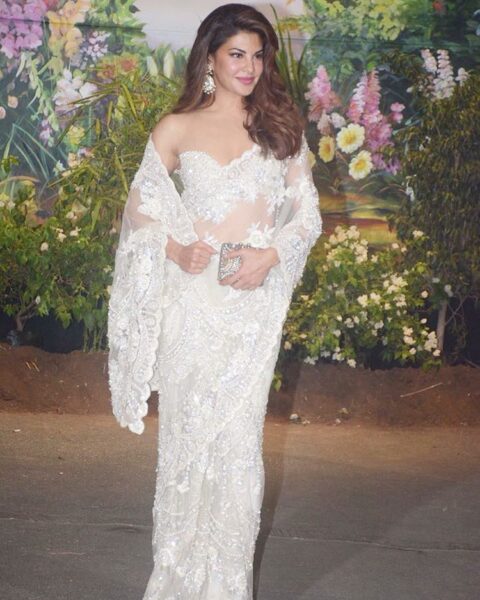 Be the dazzling blue!
Blue seems to be the colour of the summer, this wedding season. With flowers, it only makes sense to take Kangana Ranaut sarees for a run to the wedding you are attending! The ruffles on the blouse and borders are going to ruffle some feathers in the traditional saree stylebook for sure! The contrast pink hue of the flowers adds to the beauty of this six-yarder and make it just the right choice for a wedding reception!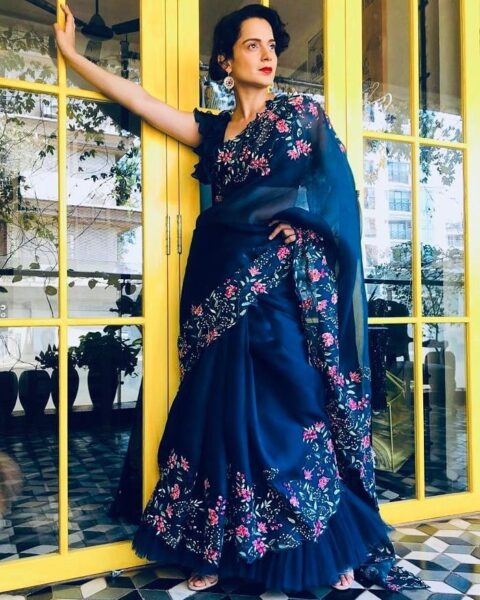 These wedding sarees are for you to own and flaunt! Beautiful and classy, in different colours than the traditional wedding sarees in red, pink or maroon, these sarees are the roads less travelled to a wedding venue but totally worth it! Do let us know what you think of these? Are you comfortable pulling up a light hue such as yellow or white on a saree while everybody is just out there oozing bling? Share your views in the comments! We are looking forward to hearing from you!