News
"Chori Karke Achcha Laga," Thief's Replies To Cop's Query Go Viral For All The Funny Reasons
There must have been times when you may have regretted doing something in your life and in order to make yourself feel better, you must have done something good afterwards.
This thief who was caught by the Durg police also confessed that he felt good after stealing but later on, he felt guilty and then he used all the money in feeding stray dogs and cattle and distributed blankets among the poor. A video has been shared on the micro-blogging site Twitter by a journalist in which Durg Superintendent of Police, Dr. Abhishek Pallava is seen interrogating the thief in a room in which many other police officers are also present and they are left in splits as the thief answers the questions asked by Dr. Abhishek Pallava.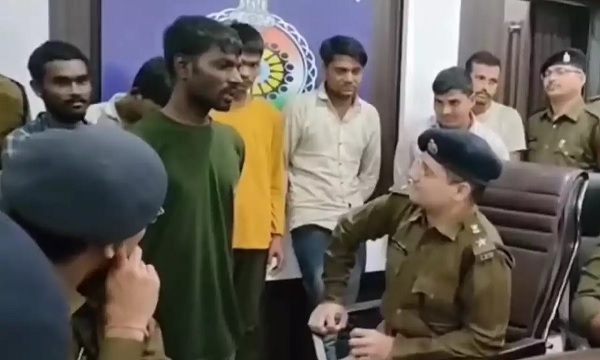 The thief said that he felt good initially after stealing but later on he regretted it ("Chori karke achcha laga lekin baad mein pachtawa hua"). the cop then asked him why he felt bad to which the thief said that he did the wrong thing. The police officer asked the thief how much he got by stealing and the thief replied that he got Rs. 10,000 and when cop asked him how he used that money, the thief said that he used that money for the welfare of stray dogs, cattle and poor people.
Here is the video that will make you go ROFL too:
चोरी करके अच्छा लगा..लेकिन बाद में पछतावा हुआ 😁 pic.twitter.com/b5bqFHDViG

— Shubhankar Mishra (@shubhankrmishra) December 2, 2022
Click to watch this video directly on Twitter
Some police officers were heard using the word Robinhood for the thief and majority of them laughed at his answers.
What do you think about this thief? Robinhood?