Humour
Delhi High Court Makes Mask Compulsory Even For People Driving Alone, Twitter Reacts With Memes
The coronavirus pandemic has once again gone out of control as the second wave has hit the country in a more disastrous manner and the records are being broken in regard to the fresh positive cases which are getting registered. The only relief is that the vaccination drive is also going on in full swing but what is making the government worried is the fact that the citizens are not following the safety guidelines in a proper manner.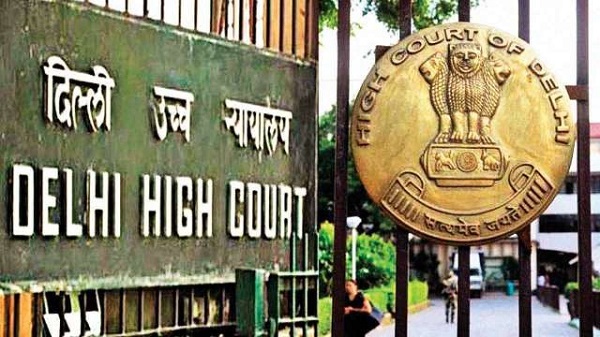 On 7th April, India registered 1,26,789 fresh COVID-19 positive cases which is the highest count since the start of the coronavirus pandemic while 685 people lost their lives. The situation in few states including Maharashtra, Kerala, Madhya Pradesh, New Delhi, etc. is more problematic.
The best way to stop the spread of the lethal virus is to avoid going outdoors but we also have to earn our livelihoods and for this, many of us need to go out of house. In such a scenario, we should ensure that we wear mask, use sanitizer, maintain social distancing and wash hands regularly.
While we all know that wearing mask is an absolute necessity in today's situation, still many people are not wearing mask while some people are also spotted putting their mask below nose or mouth. Meanwhile, the Delhi High Court has also given a judgment in regard to wearing mask which has made people upset.
Four petitions were filed for challenging a decision of the Delhi government as per which a person needs to wear mask even if he/she is travelling alone in the car. Justice Pratibha M Singh dismissed all the petitions citing that mask is a suraksha kavach and even if a person is sitting alone in a car, he should wear mask as a car is moving inside the city and going places which makes a moving car a public space.
Delhi HC dismissed all the four petitions challenging the imposition of challans on people for not wearing a mask while they're alone in private cars.
The Court further added that even if a car is occupied by just one person, it's a public space.

— ANI (@ANI) April 7, 2021
This judgment did not go well with the online community and they expressed their annoyance by means of memes and jokes. Here are some of the selected reactions:
#1
Let's wear masks even at home. Even if we are watching Tv alone. Yeah!

— Kubbra Sait (@KubbraSait) April 7, 2021
#2
Wearing mask when driving alone in a car is mandatory by law in New Delhi.

According to Delhi HC:-
If you are sitting alone in a car, it's a public space.

Bhai ☹️🤦🏼 pic.twitter.com/m6jzP1HkAN

— Dheeraj Singh Rana (@ds_rana7) April 7, 2021
#3
Me : My lord, Can I sneeze inside my car ? 🤔

Your lordship:😭 pic.twitter.com/PSoXtqwZrI

— It/it's🦋 andolan wala🌈heshe (@JaraPhirSeKehna) April 7, 2021
#4
Koi sense hai ias baat ki aur car kab sai public place hogai khuch election rallies kai bare mai bhi bol detay jha ak banda mask ni lagata hai…

Ak sai ak mahan log bhar rakhe hai yha pic.twitter.com/OKUrSYsoP4

— Kartik (@Kartik53437110) April 7, 2021
#5
Delhi High Court: compulsory to wear mask Even if a person is driving alone in the car.

— Priyanshi (Naam hi kaafi Hai) 😉 (@y_priyanshi) April 7, 2021
#6
By that logic the Judges should wear a mask while sleeping because your room , your house is also public space , doesn't matter if you are sleeping alone.

— Prateek (@spokenatlast) April 7, 2021
#7
Me in the car after I take off the surgical mask I've worn for 13 hours straight. https://t.co/g7TDTAQbch

— Jas ✨ (@_JasmineCarter) April 6, 2021
#8
— दलीप पंचोली🇮🇳 (@DalipPancholi) April 7, 2021
#9
Common sense is not so common 🙂 https://t.co/49WEeMsZh7

— Anmol Bhatia (@thatrandomgeekk) April 7, 2021
#10
Will the Government pay for my car EMI since it is a public space now? #DelhiHighCourt Delhi HC https://t.co/bmg3tQCBvk

— Co-weed-19 – DexaMETHasone (@Sarcasm_Shende) April 7, 2021
#11
"Your home is a public place . Wear mask at home when alone"

– Delhi High court 😭😭 #COVID19 pic.twitter.com/V7PsUYzeEq

— Saket ⚡ (@NoDarkSarkasm) April 7, 2021
#12
even if you are alone at home you need to wear mask because sometime you need to go to balcony and corona virus can infect you…

hats of to this judgement …. https://t.co/acThO3HuX8

— Arun Tiwari🇮🇳 (@aruntiwar) April 7, 2021
#13
*le delhites to their high court on declaring wearing mask in car when alone & treat ur car as public space* pic.twitter.com/qZcLueUgtD

— Saifur Rahman (@pricelesslazy) April 7, 2021
#14
जय हो 😂😂😂😂 https://t.co/UTrNUiRHg0 pic.twitter.com/AHAZ4avWFw

— Divya Saxena Rastogi -दिव्या सक्सेना रस्तोगी (@Divsbabs) April 7, 2021
#15
Sir Delhi high Court k maane tu ab tiwiter or what's app bhi public place h,please jo bhi pic lage ho vo mask wali hone chaiye!!😷😷

— Parveen Aggarwal (@Parveen15598437) April 7, 2021
What is your take in this regard to this judgment passed by the Delhi High Court? Do let us know.
Share Your Views In Comments Below