There's a funny scene in 2009 comedy film De Dana Dan in which Rajpal Yadav who plays a waiter in a 5-star hotel eats the food before delivering it to the guests. Something similar to that happened recently in China as a delivery guy ate customer's food while on the way to deliver it.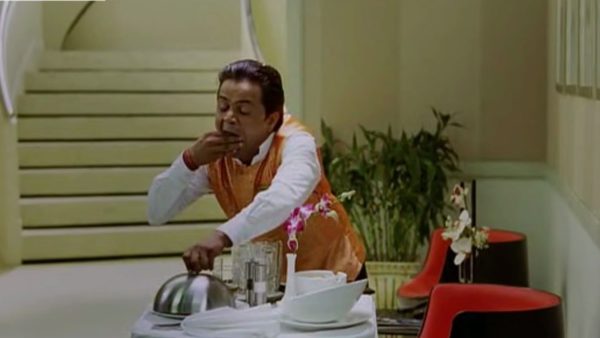 All this happened in a lift and the guy was recorded by the CCTV camera. The guy whose name is not out yet is seen opening the boxes one after another and then eating the food. Watch the video below-
https://www.facebook.com/shanghaiist/videos/308936596523085/
Click Here to watch the video directly on Facebook.
The video footage has now gone viral on the Chinese social media and is getting several reactions. There are people who are bashing the guy for his act and there are others who are sympathizing with him. According to them, the guy could be poor and hungry and that's why he did it.
He was an employee of a popular food chain delivery app in China Meituan and when they came to know about it, they fired him immediately.
Do you think the man deserved to be fired?