Humour
Desi Twitter Had A Field Day As Rapper Kanye West Officially Changed His Name To 'Ye'
We all must have filled some forms in life in which there are separate rows for first name, middle name if any and last name which is the surname of the person and this is done specifically for the purpose of noting down a person's details in a proper manner. It is a common perception that almost every person has a first name and a last name at least but the American rapper Kanye West chose to change his name and he struck off his last name completely.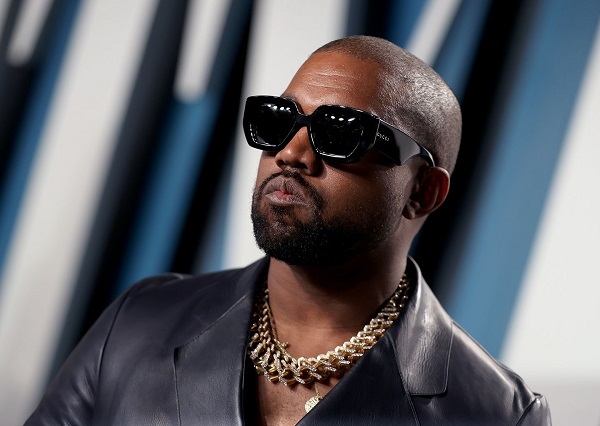 Yes, you read it right! Kanye West has changed his name and now he will be known as "Ye" with no last name as he dropped his surname West. The rapper filed an application regarding name change in August and on Monday, Judge Michelle Williams granted him the permission to change his name in the California courthouse.
Kanye West wanted to change his name for a long time which is understandable from the tweet that he made in 2018.
He wrote,
"The being formally known as Kanye West  
I am YE"
the being formally known as Kanye West

I am YE

— ye (@kanyewest) September 29, 2018
However, Kanye West's wife Kim Kardashian West has not dropped the West surname and four kids of the couple – North, Saint, Chicago and Psalm will also use the surname West.
Soon desi Twitter users also started expressing their opinion on this and most of them chose to show their funny side by posting memes and jokes as "Ye" is a commonly used word in the Hindi language.
Here are some selected reactions:
#1
Kanye West is changing is name to 'Ye'.

Future conversations with the missus are going to be much fun.

'Mera album kaisa laga?'
'Ye accha hai.'

'*blush* Mai album ki baat kar raha tha.'
'Haan haan mai bhi.'

— Atulya Mahajan (@amreekandesi) August 26, 2021
#2
Kanye's work already reviewed in Mirzapur. pic.twitter.com/OkPjibbUlU

— Atulya Mahajan (@amreekandesi) August 26, 2021
#3
If Kanye West had to introduce himself in Hindi with his new name:

Hi mera naam Ye hai

Kya hai?

Ye

Ye kya??

Arre Ye!

Kya Ye???

Arre main Ye hoon!

Toh Ye kaun hai?

Main

Tum?

Kaun main?

Haan tum

Bas tum?

Offo

— Gaurav (@MildlyClassic) October 19, 2021
#4
Someone : Ye kya sahi hai, aisa naam hona chahiye

Kanye West : https://t.co/xcjQ8gNSrG

— Umesh  (@Umemesh) October 19, 2021
#5
Kanye west ne naam change karliya "ye". Kya kara jaye is duniya ka?

— Tanu (@tanisha_sikaria) October 19, 2021
#6
Ye kya bakwas hai😂

— Arohi Gupta (@Chandra_gupta97) October 19, 2021
#7
#KanyeWest changes his name to #Ye. #Media right now "Ye kya huwa
kaise Huwa kab huwa
Kyo huwa jab huwa tab
Huwa o chhodo yeh naa socho"….😁😁#Kanye #name #Therealshitgyaan #indianmemes #ThursdayThoughts #desihumor #Bollywood

— PunDit (@realPun_dit) October 21, 2021
#8
Suddenly getting the urge to sing "Ye ladka Hai Allah, kaisa Hai deewana"

— JiHope – world's best kept secret (@AradhanaLinda) October 19, 2021
#9
YE-ah 😜 pic.twitter.com/ONmzlGslVd

— Rohit Abichandani (@TheRohitAbi) August 26, 2021
#10
Kanye has now officially changed his name to "Ye".
Ye kaisa naam hai yaar!

— Konark (@ElusiveEmile) October 18, 2021
Kanye, Ye kyun kiya?
Share Your Views In Comments Below