Videos
Dhinchak Pooja Is Back With "Nache Jab Kudi Dilli Di" & It Is Cancerous. Watch At Your Own Risk
Dhinchak Pooja doesn't need any introduction as she is one of the very few people who shook the virtual world and became a sensation in no time but for all the wrong reasons. When her first song entitled "Swag Wali Topi" hit the Internet, people disliked it so much that it became viral instantly and made her popular. Ever since, there has been no stopping for her and she has been giving people headache with her cancerous songs one after another.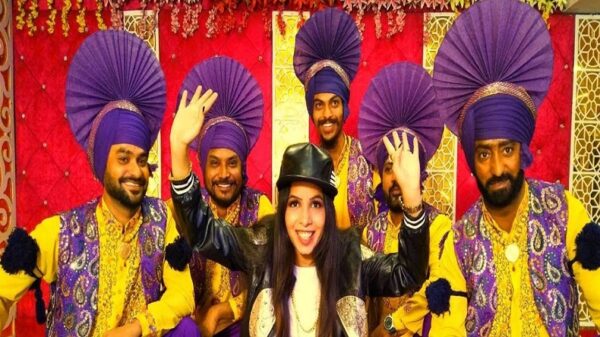 For all the people who get an ear sore after listening to her songs, we have a bad news. Yes, you guessed it right! She is back with a new song and we advise you to watch it at your own risk. Her new track is titled as "Nache Jab Kudi Dilli Di" and just like her other songs, its lyrics will also irritate you to the core.
Take a look at some lines:
"Office bhi jaandi hai
Paanipuri khaandi hai
Duniya chalaandi hai
Jahan par bhi jaandi hai
Aag lagaandi hai…."
Watch The Video:
For More Videos, Subscribe Us Now
Click here to watch this video directly on YouTube
Need a pill to cure your headache after listening to this? Well, we warned you earlier that it's traumatizing and annoying! Don't forget to let us know your views about the song.
Share Your Views In Comments Below