Entertainment
Dhinchak Pooja Stuns Desi Netizens With Her New Single, Twitter Triggers Hilarious Memes
Cringe pop singer Dhinchak Pooja on Monday dropped her new single 'Naach Ke Pagal' and you'll be amazed to know Pooja is currently trending in India.
Dhinchak Pooja needs no introduction this girl has created a name for herself in India even though it's for negative publicity. Her new single has already crossed 2.3 million views on YouTube and it was trending no 4 on YouTube. Why?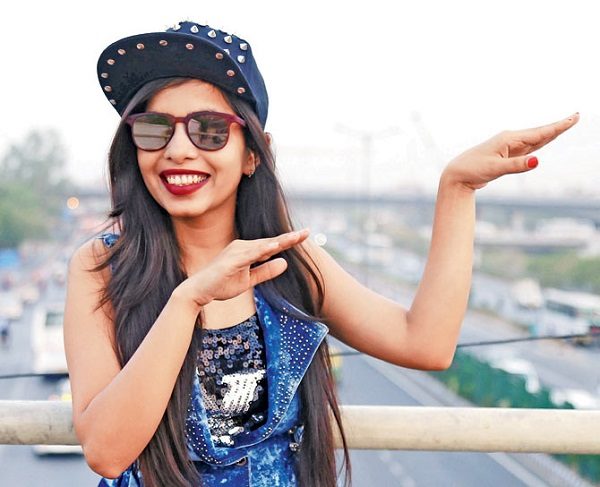 The former Bigg Boss contestant's new video does justice to her famous song "Selfie maine le liya". In this video Pooja can be seen singing or rapping an insane lyrics with two background dancers and a child wearing superman costume unnecessarily along with man donning the skeleton costume.
Desi Twitter was baffled to see Dhinchak Pooja trending and started trolling Pooja that people are actually watching this cringe video. Check out some of the hilarious tweet:
#1
Me after watching new song of😠 #Dhinchakpooja pic.twitter.com/KwRykPsDCk

— Chunky (@flufy_brown_grl) July 29, 2019
#2
Everyone was fine until the song came out, I was happily going to my office reading morning news and unfortunately I clicked on the song link, I was thrown out of bus by co-passengers, now I have taken two weeks Sick leave to get out of depression #Dhinchakpooja pic.twitter.com/z3Ake6ZRFx

— Navneet (@savvy316) July 29, 2019
#3
When my friend says he likes #DhinchakPooja ! #RushHour #JackieChan #meme #songs #friend pic.twitter.com/zueVOIhkYp

— WB India (@WBIndiaChannel) July 29, 2019
#4
#Dhinchakpooja
Cameraman's reaction during the shooting of song pic.twitter.com/idojwt5uC1

— Yashwant Choudhary (@yash_or_no) July 28, 2019
#5
Why this song is trending on youtube ? #Dhinchakpooja 🤮 pic.twitter.com/Cj6ckcC8ik

— Jai Malhar (@MalharJadhav8) July 28, 2019
#6
After seeing #Dhinchakpooja is trending on twitter.. pic.twitter.com/22GW3OXQ3A

— Anmol (@twettrust) July 29, 2019
#7
Who are these people?
Can you guys start unsubscribing her. #Dhinchakpooja pic.twitter.com/NpIxB4K8vj

— rahul roy (@Rahulryofficial) July 29, 2019
#8
As an introvert, I don't like to receive calls so I changed my caller tune to #Dhinchakpooja latest blockbuster "Nach ke pagal ho jaun" pic.twitter.com/UF7AUidViP

— Achhaya Pathak (@frozen_parantha) July 29, 2019
#9
"An Indian family in Bali disgraced all other Indians"#Dhinchakpooja : Wait that's my job pic.twitter.com/qaVrnouvM5

— Jagzzz💖 (@iamjagriti_) July 28, 2019
#10
when i accidentally watched #Dhinchakpooja's music video somewhere pic.twitter.com/RQUFZKr1Kw

— Akkad Bakkad (@bombaebow) July 28, 2019
#11
**After watching dhinchak pooja new song**

Me :#Dhinchakpooja pic.twitter.com/6CpYlU9UdF

— Prakash Gupta®🇮🇳 "વફાદારી" નારીવાચક શબ્દ નથી ! (@GuptaPrakashH) July 29, 2019
#12
Watching new song from #Dhinchakpooja be like… pic.twitter.com/HCIqulIEwe

— Tweet Potato (@newshungree) July 28, 2019
#13
One of my friend after listening Dhinchak Pooja new release . #Dhinchakpooja #NaachKePagal pic.twitter.com/2VzoGwqoot

— Adeeb Akbar (@adeebakbar9) July 28, 2019
Please Pooja its never to late to understand that we might not be good in something.
Share Your Views In Comments Below